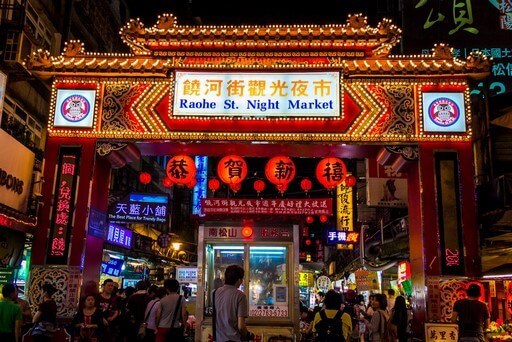 I've always loved night markets, so I was thrilled when I realized that Taipei is just full of them. The next time I'm in Taipei I have every intention of visiting a different market every night I am there, but since we only had one night… that meant only one market. We had narrowed the list down to Raohe St. Night Market or Shilin Night Market.
Shilin Market is the largest and the most famous market in Taipei, located in the Shilin district. It opens at 11:00 a.m. and stays buzzing until nearly 2:00 a.m. every night of the week. The majority of the shops are housed in a multi-level, air conditioned structure, though if you are looking for that typical street market feel, there are plenty of side streets lined with food stalls and vendors as well.
Raohe Street Night Market is a mostly outdoor night market in the Songshan district. Vendors line the street in four rows, up and down each side, and down the middle. The market stretches approximately 600 meters. It opens around 5:00 p.m. and shuts down near 12:00 a.m.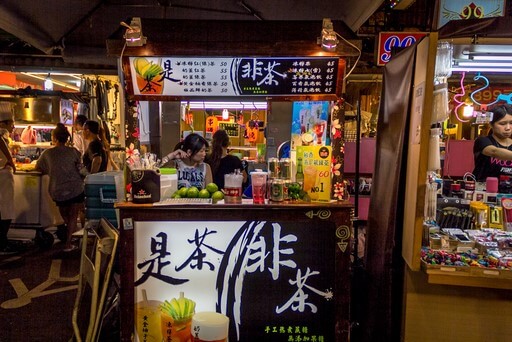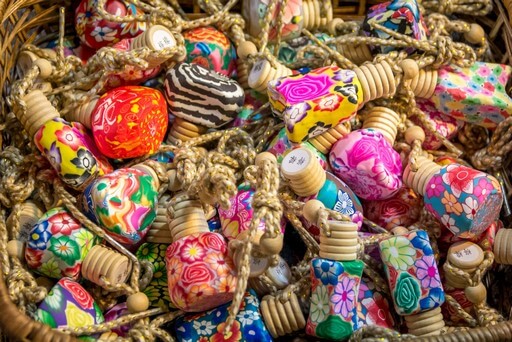 In the end we went with Raohe, partly because I wanted the familiar outdoor street market feeling that I had grown accustomed to while backpacking Southesast Asia, and partly because it looked significantly more manageable for our tight timeframe. A nice little bonus: the gorgeous Ciyou Temple is located mere steps away from the street market gates. I'd missed out on visiting the Longshan Temple, so I was thrilled to be able to go into the Ciyou Temple, even if it was only for about 15 minutes.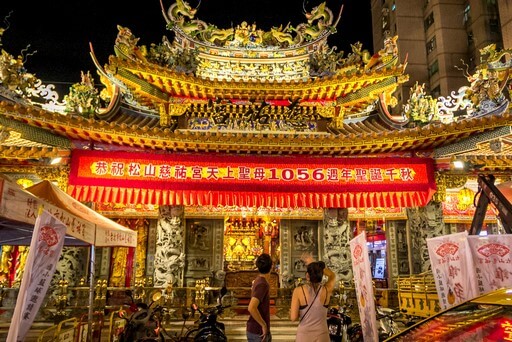 So let's talk food– because for me, a night market is really only as good as its best food. Among the highlights were dim sum, Taiwanese sausage, and stinky tofu. Truth– stinky tofu is exactly what it sounds like, tofu with a rather pungent smell. But it's one of the foods you just have to try when you are in Taiwan. The best thing I tried were the crispy pepper buns which are out-of-this-world delicious. Think tender meat and roasted veggies rolled up inside a fluffy bun with just enough soupy goodness to make them like giant dumplings. Yum, yum, yum.
Most everything we tried, we could eat while we walked, but there were a few places, particularly those that served noodles, dim sum or seafood that require a seat in order to fully enjoy them. At one point we stopped at a table to dive into some dumplings and I asked Shannon if she would mind holding my cash. (Due to our long layover and my large camera, I'd made the rookie mistake of bringing a large purse to a night market, and I didn't want to have to keep reaching in for every skewer I purchased.)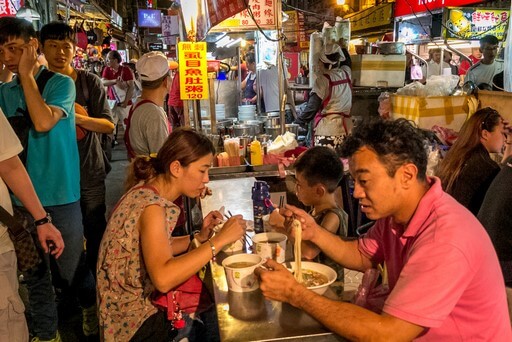 Well… like I said in A Day in Taipei, on our way to Bali, I lost my passport for a minute (or a few minutes). But just to turn the ditzy moves over to Shannon for a minute, as we cleared our table she threw away her trash, her tray, and my cash. Several minutes later she realized what she had done and raced back. In a lot of places, it would be as good as gone. But not in Taipei. The women immediately started digging through the trash can, even washing off the money when they found it. Shannon laughed and thanked them profusely. I just stood there taking pictures. What are friends for?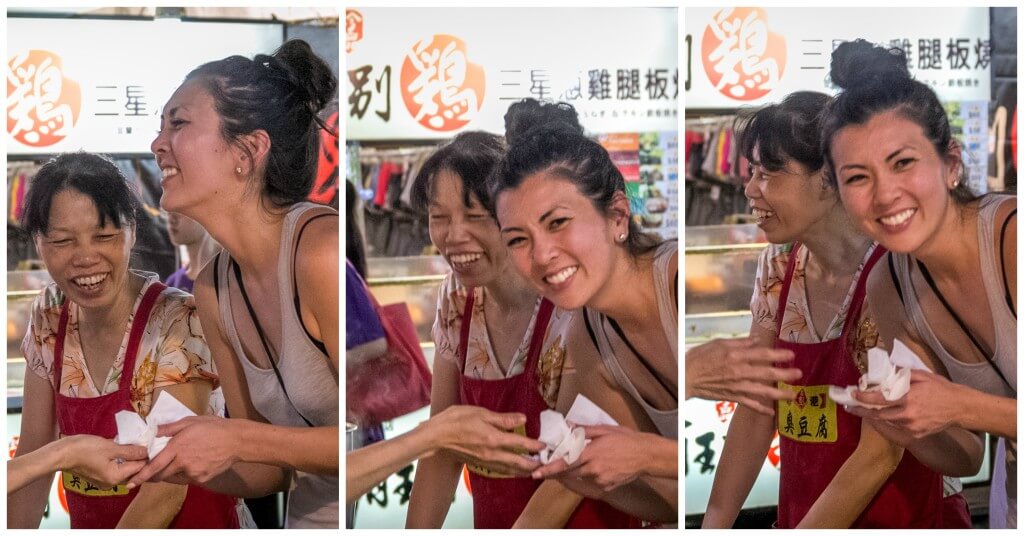 As much as I loved the pepper buns, the highlight of the whole night market for me were the massages we got just before midnight. I expected a good foot rub and a decent back rub. That's normally what you get in a market-type of setting. Instead- I got one of the best massages of my life. Need a good massage in Taipei? Look for this place: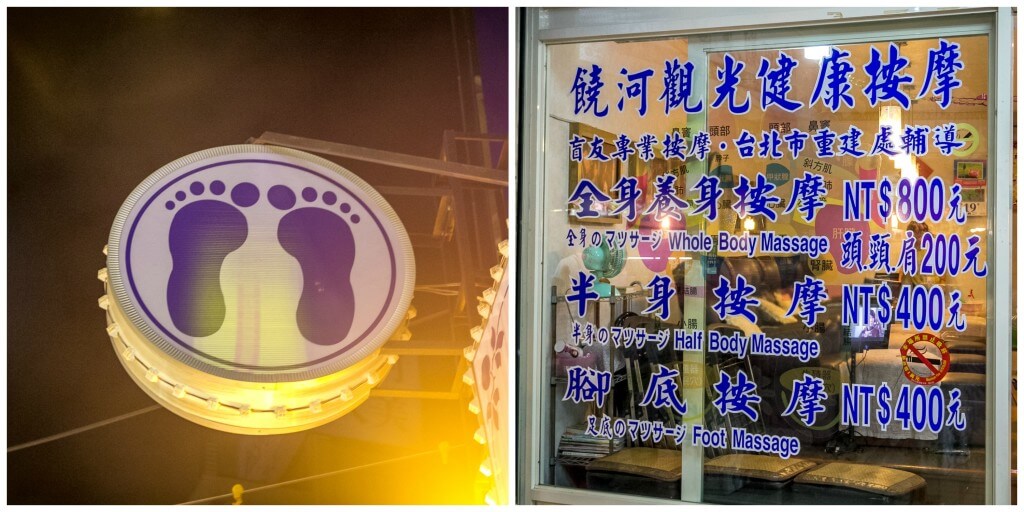 I got the "half body" massage, while Shannon and Nathan both stuck to foot massages. As we left, we all raved about the fact that we had never had a better massage. "I think my lady was blind," I told them. "Mine too!" said Shannon. Nathan's too. "I'm getting blind massages for the rest of my life!" I said, convinced that relying on touch had made my masseuse uniquely gifted.
Update: on our girls trip to Taipei, my massage did not even come close to the first one- but I'm going to give it one more try if I make it back to Taipei again.
If you are looking for a more detailed list of night markets in Taipei check out Travel King's Top 10 Night Markets in Taipei. That's what I will be basing my night market adventures on during my next trip to Taipei.