I really love playing with design. If I had college to do over again (a regular dream of mine) I would study design and photography… and a heck of a lot more foreign languages. But since I don't get to go back to school, I find myself constantly starting projects that will challenge me to learn new skills and practice existing ones. I like to think of it as homework, and it's always helpful if I have a deadline. (Clearly, considering my Christmas card post is going up at the end of January!)
Last year I had drafted at least half a dozen Christmas card designs by late October and had them printed and mailed weeks before Christmas. This year I was so busy taking Christmas photos for other people, that I had just about run out of time by the time I got around to doing our own. I almost caved and ordered pre-made Christmas card designs from etsy, but I love the idea of watching how my designs evolve over the years, so I forced myself to stay up one night and knock it out. Naturally I couldn't resist using one of the photos from our Kristi James shoot.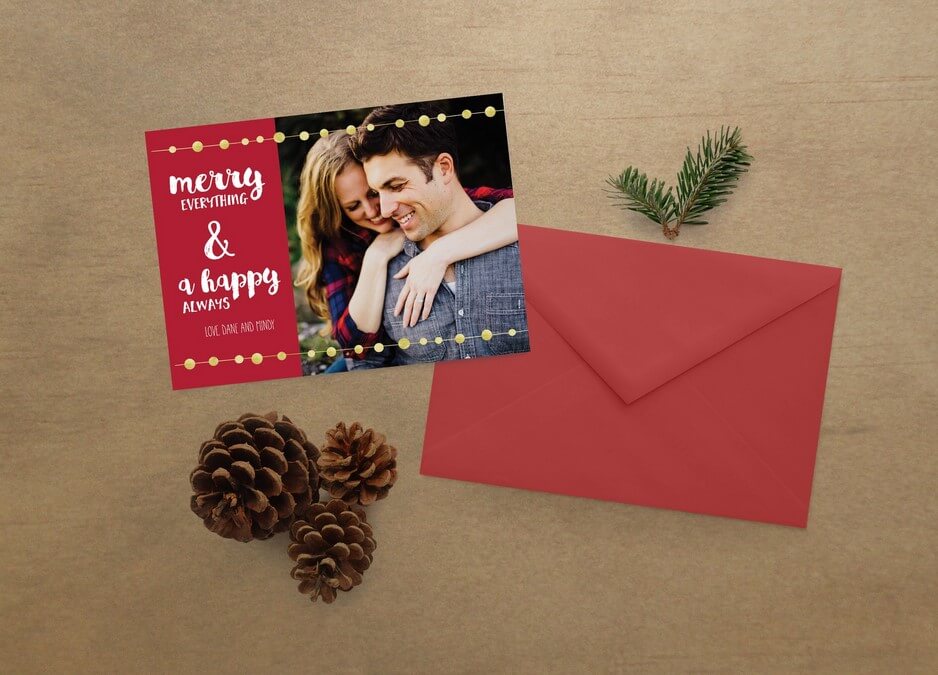 Dane has this thing about people signing cards from their pets (I'm guilty of it, for sure!) so I promised him that I would only "sign" the card from us. The front reads "Merry Everything & A Happy Always — Love, Dane & Mindy", but by the time it came to designing the back- I just couldn't help myself. She is part of the family after all! So the back reads "…and Little Syd Too". The front of the card is from us, and I guess the back is from her. I'm pretty sure my sisters have it on their fridge so you can just see little Syd popping out of the mailbox. I know I would :)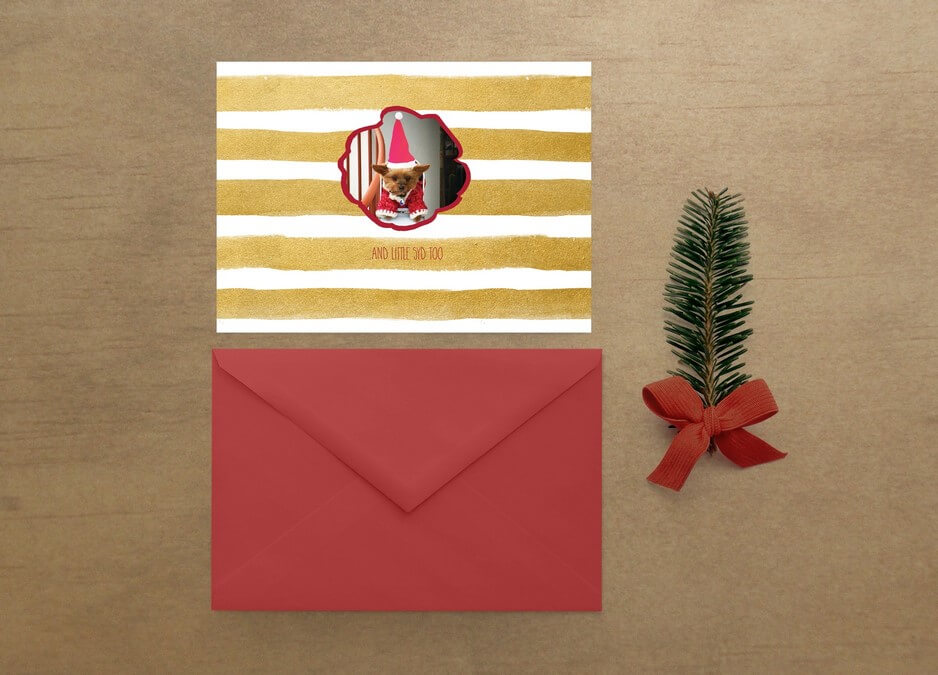 It wasn't until I was putting this post together that I realized I seem to have a thing for metallic stripes. This year is gold, and last year was silver. Is it weird that I am already a little bit excited to see what next year's will turn out to be?