Until Thanksgiving, I don't think I'd seen anyone socially in about two weeks. When I finally came out of hiding, people kept asking me where I'd been, so I thought I would post this as part of my answer: The 2016 Okinawa Hai Calendar is finally done!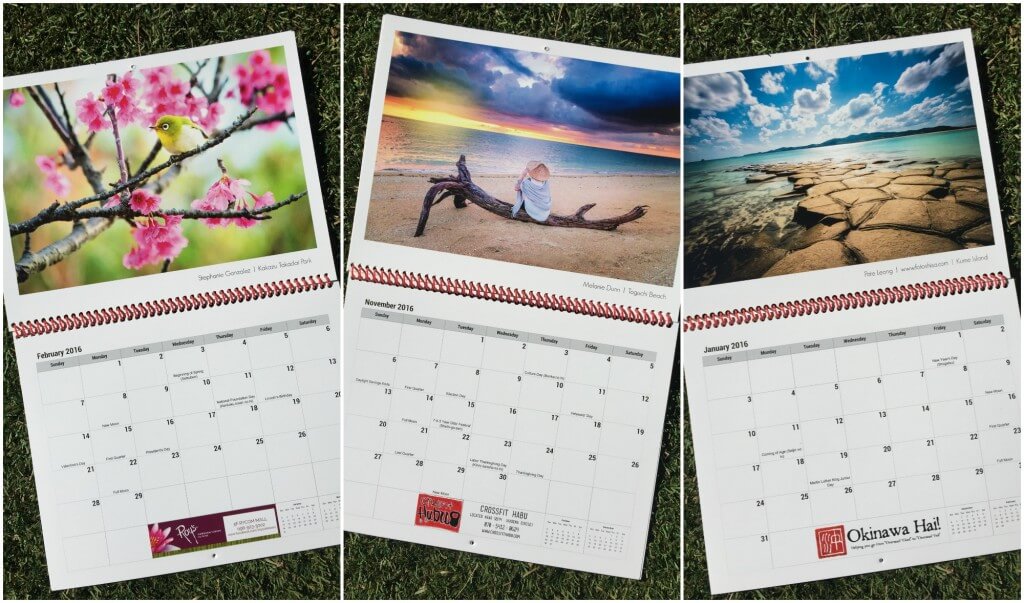 Aside from my normal Okinawa Hai job, lots of Christmas card photo shoots, and 2 website projects… I have also been designing a pretty simple (looking) calendar that took me oh-so-many hours. Does it take anyone else twice as long to design something when you are going for a minimalist look? Why the heck is that?! Is that just me? I feel like by the time it was done Dane looked at it and wondered what the heck had taken so long. But oh well. It's done, it's been ordered, and it's currently making its way to our lovely little island to end up under the trees of all the luckiest boys and girls.
Seriously though… I'm pretty obsessed! I love the clean and simple layout. I love the mix of American & Japanese holidays that are represented. Oh… and don't get me started on how much I love the pictures!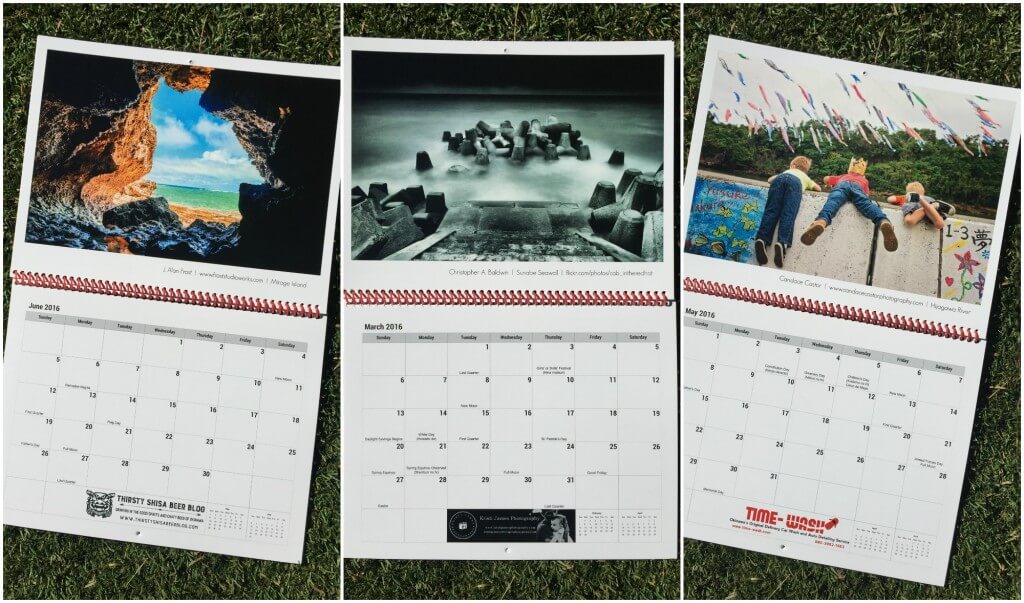 We had hundreds of incredible photo submissions and it took our our team weeks to narrow it down to the 14 photos we ended up using. The end result is a beautiful collection of images that perfectly illustrate life here on the island. Bonus for me is that I have had the opportunity to work with some of the best photographers around! Represented this year we have:
Stephanie Gonzalez
Tiffani Park
Melanie Dunn
I also got to work with a lot of my favorite companies to design ads when, 24 hours before we were supposed to go to print, I found out that we still had a few spots open!

(And… I may or may not have taken out the final ad that was left to further promote my own Oki Bucket List. What's a little shameless self promotion going to hurt?)

The calendars finally arrived on-island yesterday and I am pretty thrilled with how they came out! Naturally I think everyone in Okinawa should buy one, but I also think anyone back in the States who wonders about our life out here should probably go ahead and order one too. It's a pretty magical little island we get to inhabit. Why not have a little piece of Oki on your wall this year?
Visit Okinawahai.com to order yours today!