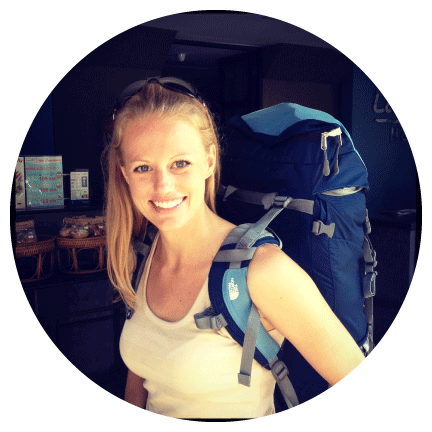 I've always loved to travel. I've had a designated travel bank account since I got my first marketing job after graduating college in 2007. The problem was, that all of that saving never seemed to culminate with taking the trips I was dreaming of. Near the end of 2012, I knew it was time for a change and I was anxious to shake things up a little bit. As of Christmas Day I had no idea what I was going to do, but that was the day I acknowledged that something had to give. After making that decision, everything else moved fast.
On December 27, I purchased a ticket to Thailand. On December 28, I gave my boss my two weeks notice. On January 16, I arrived in Southeast Asia where I spent the next four months backpacking Thailand, Laos, Vietnam, Cambodia, Malaysia, Singapore and Indonesia.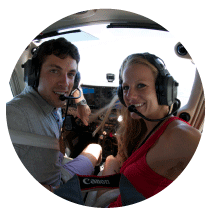 My return to the States coincided with a trip that the Air Force assigned to my best friend. He landed in Tampa less than 24 hours after I did. In the two years that we had known one another (and talked daily), he had never been on an assignment to Tampa. Some might call this as fate. Turns out I'd agree with them.
I was reluctant to get too comfortable back in Florida, and firmly determined not to let a boy (even this boy) change my plans, so I bought a one way ticket to New York City where I sublet an apartment and started job searching immediately. My goal was to find a job and write a book. I found a job after 6 days of "searching" but as of now, we'll call the book a work in progress.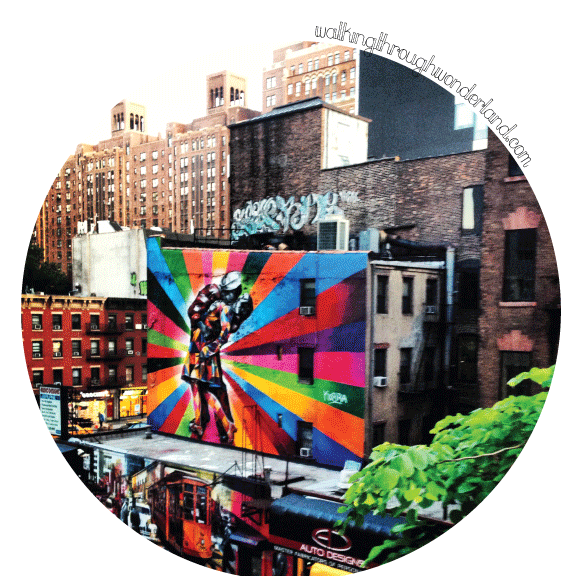 A little less than a year later, I had finally decided that maybe this boy was worth making life changes for. I packed up my bags and moved from New York to Kansas, where he was stationed. He was still deployed when I arrived and started job searching, again. He got back to Kansas at the end of February and we flew to Florida where we rented a U-haul and packed up everything I owned that hadn't made it to New York- which was just about everything bigger than a Keurig.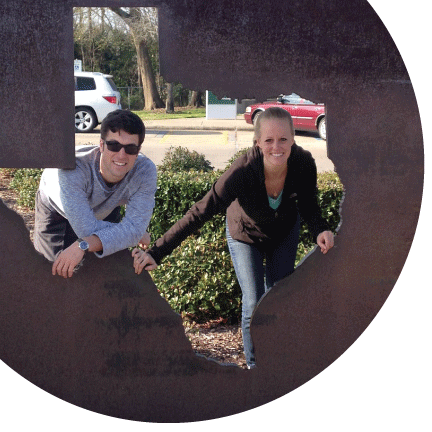 We made a vacation out of the journey back, stopping in Mobile, Alabama; New Orleans (perfectly timed for Mardi Gras); and Austin, Texas (for SXSW). When we arrived in Austin the Air Force changed our hand again. We got a call that Dane was going to be PCS'd (permanent change of station) to Kadena Air Base in Okinawa, Japan. This turned all of our plans upside down… But for a girl who loves to wander, the upside down is intoxicating.
He proposed to me in the front of a U-haul and within four months we planned a wedding and packed everything up again. Several weeks later we moved to Okinawa. We spent three years there, walking through an Asian wonderland. The only times I left Asia during those three years, were two trips to Hawaii (and let's be honest- I used and understood as much Japanese there as I could in Oki!), and one to Africa. In September of 2017, we were restationed for 3 years in the PNW. We bought a house in Spokane, Washington and started a full renovation. Right now it's just Dane and Mindy and our little world traveling dog, Sydney. She's less than impressed with all of the hammering and demolition in her new digs, and she misses the sunshine and hates the snow- but all in all… she's a trooper.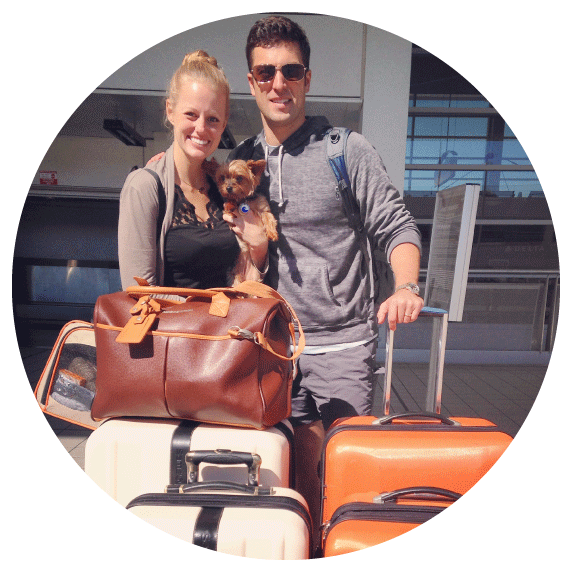 Walking Through Wonderland has become a scrapbook of sorts that really took form when I decided to shake up my life. I write about places I've been, things that we make, and a little bit of this life that feels like wonderland to me.