Our driver was cool. So cool in fact that he goes by Koolman. He'd been driving everyone around the island all week while I had spent most of my days "working" away at Arsana Estate, so I didn't really get a chance to know him until our final day.
Nathan (the groom)'s brother and I were the only two flying out on May 23, so we had asked Tia (the lovely manager of Arsana Estate) to arrange an airport transfer for us. I wanted to spend the day exploring Bali, because although I had a wonderfully perfect week holed up at the estate, I was feeling like I had missed out on a lot of the "Bali" experience.
When I was in Bali, Indonesia in 2013, I spent my time split between Ubud and Kuta/Legian (red arrows). This time we were staying in Tabanan (blue arrow) and I wanted to get a feel for this part of the country too.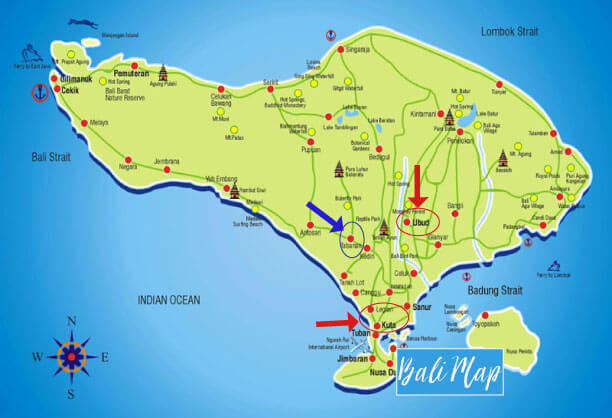 One of the things that I have always loved about traveling is being exposed to new ways of living that are wildly different from what I am used to. I will NEVER have a negative thing to say about our experience at Arsana Estate, in fact, I felt like I got exposed to how the "catered to" crowd lives, which was a pretty crazy and new experience for me. However, since I missed a lot of the sightseeing experiences, I did feel like I had some making up to do in order to capture some of the Balinese culture before I jetted back to Japan. So when Koolman picked us up at 8 a.m. for a 4:30 p.m. flight, I asked if he would be interested in spending the day driving us around to show us "his Bali".
He knew exactly what I meant and responded by saying, "It is my mission, as a driver, to show people the real Bali. Not just the tourist sites," I loved his answer so much I wrote it down.
We said our goodbyes and started driving at 8:30 a.m. The first stop was at a family temple. We stopped outside and he chatted with the women sitting right inside the gates weaving baskets, altars and rice packets. These Little Altars are one of the things that most captivated me on my first trip to Bali (click the little altars link for some of my favorite photos from that trip.)
They invited us in and said it was okay for me to take pictures. It only took about a minute for the three little boys running around to start posing with peace signs, wanting me to take their photos and then show them. It's still funny to me how universal this has become. Everywhere I go, children want to have their pictures taken and everywhere I go, they know they can see them immediately if I show them the back of my camera.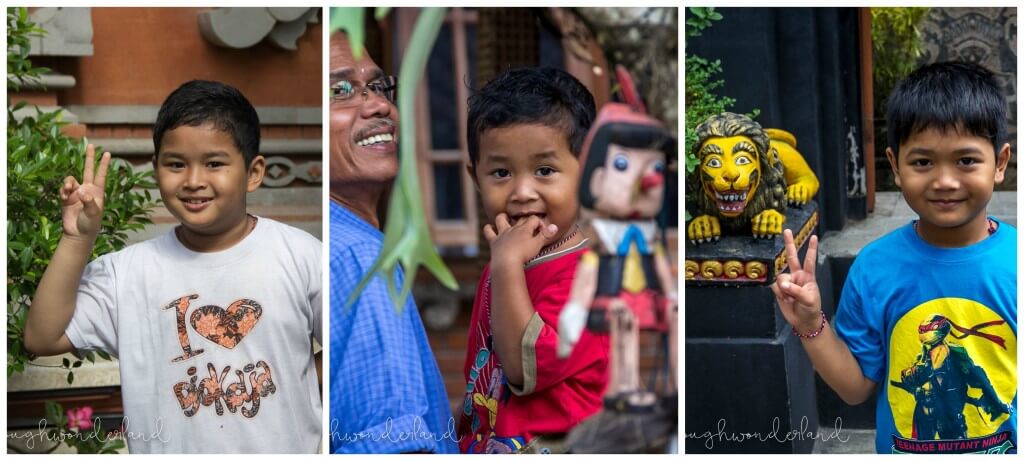 After a few minutes, a man approached me. He was wearing white from head to toe with flowers on his head and rice pressed to his temples, which is very common in Bali. "Cover your eyes," he said. I did. "Do you practice yoga?" he asked me. "I do… well I try," I answered honestly. "Show me your yoga," he commanded more than he asked. I looked at Koolman. I looked at Dustin. I didn't exactly know what he was asking me to do. At first I pulled Dustin in to try to do some partner poses designed mostly to be impressive. "No, no, no," said the medicine man (which is what I had decided he was) said, "You. You show me your yoga."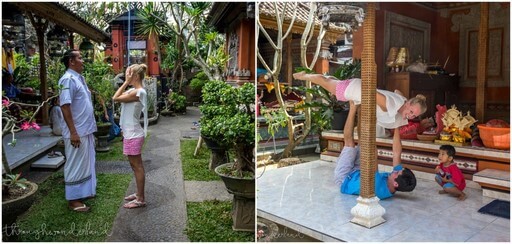 Having thoroughly unimpressed the medicine man with our complicated poses (but captivated the little ones completely!), I decided instead to do the least impressive looking pose I know. I sat in siddhasana and closed my eyes, trying to be still- which has always been difficult for me. I could hear the little boys running around me taking pictures of this blonde girl in their family compound doing yoga. "Don't focus on them, Mindy." I was surrounded by bird cages so I listen to their caged chirping. "Be still, Mindy." I wasn't sure how long I was supposed to sit like this, "showing my yoga". I opened my eyes softly and saw him standing before me moving his arms as if he was summoning energy from the heavens and throwing it toward me. I closed my eyes again. It didn't seem as though we were done.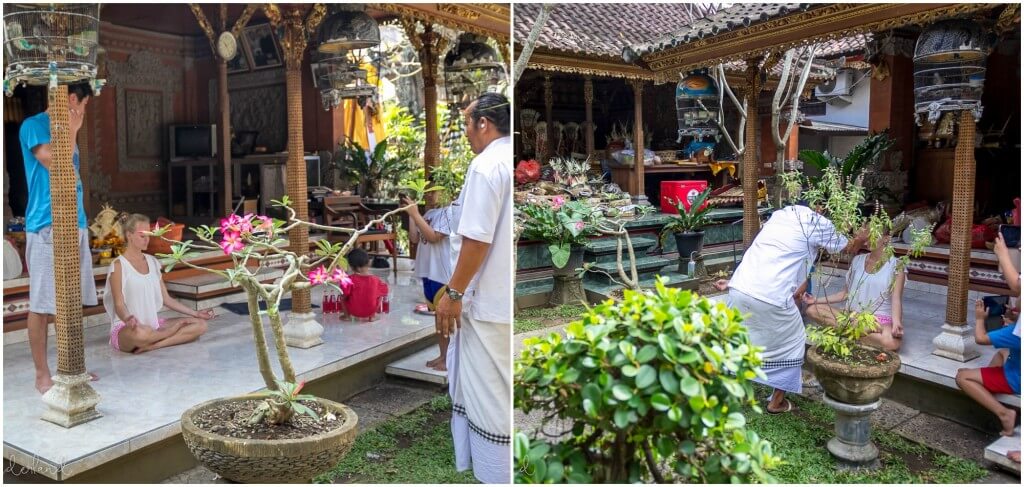 I heard him making a deep guttural hissing sound in my face. I could feel his breath. I wasn't exactly sure what was going on, but I had told Koolman I was up for an adventure so I remained sitting, trying to clear my mind and focus on the chirping. I couldn't. Eventually it got quiet and I opened my eyes again. He stood there looking at me expectantly. "What do you feel?" He asked. I thought about it. What did I feel? "Hot," I answered. Wrong answer. "Ahhhh," he said. "You think too much. Someday you will learn to clear your mind, and then you will be ready to receive."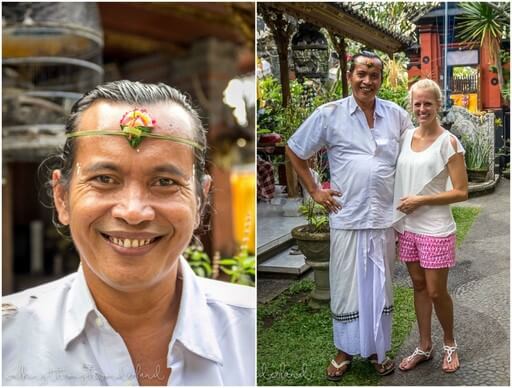 Afterward we talked for a little while, me and my medicine man. He was Buddhist, he told me, and I had dozens of questions for him. Why the altars? Why the rice? Why the incense? I asked everything I had wondered since my first trip to Bali. Then it was his turn to ask me questions. "I believe in Jesus," I told him. "And I believe deeply in love." The topic of Christianity always gives me pause when traveling. Although I want to declare it unapologetically, I also find myself often wanting to add a disclaimer that I don't always agree with the behavior of those who share my faith. It's a constant struggle for me, and I am still learning the balance."I respect you," he said. "I respect you too," I told him, meaning it from the bottom of my heart.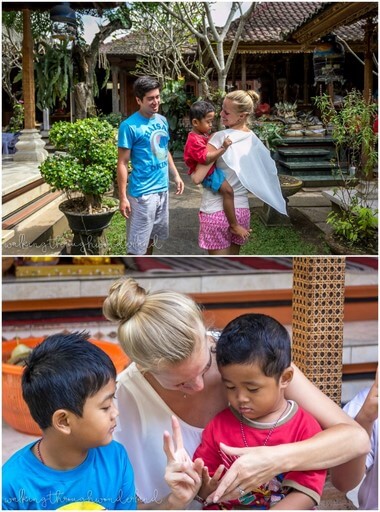 As we left the compound the youngest boy, who'd taken about 20 minutes to warm up to me, but hadn't stopped climbing me since he had, rushed to chase us. He climbed the fence as it shut behind us and called out to me. I turned and took one more picture of him, smiling at him and waving. He wailed as one of the grandmother figures pulled him off the gate and we walked away and got back into the car. "He likes you," Koolman said. "I like him too," I said. I knew as we got back in the car that I would never forget this day of exploring Bali with Koolman.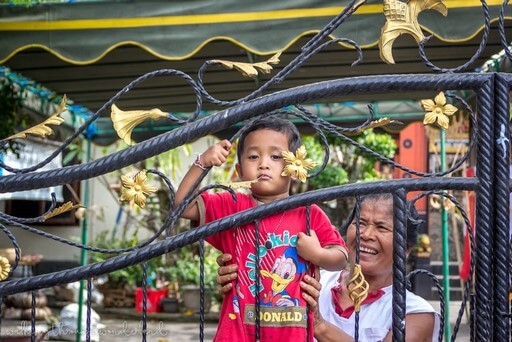 I thought about what the medicine man had said. (By the way, Koolman explained to me in the car that he was not actually a "medicine man" but a village healer/yogi, however, I've decided to still call him my medicine man- because it was my experience and it's my story.) I'm sure it's a true statement about everyone, but it really resonated with me. I do think too much. I worry too much. I fight a constant battle when it comes to achieving peace in the moment. I struggle with letting things go, despite Elsa's very famous song. I struggle both with forgiving and with forgiveness. Specifically forgiving myself. I struggle with my faith. I struggle with my purpose. "Someday you will learn to clear you mind," he'd said. I decided to believe him- someday I will. "And then you will be ready to receive." I wished I was ready to receive in that moment. I wished he'd said "Poof," at the end of whatever he was doing, and told me I was healed of doubt, insecurity, worry and regret. But he didn't. Instead I just resolved in my heart to make it a practice to keep reminding myself to trust that God is not finished with me yet. That I am still learning. And that someday I will be ready to receive.
Looking to book Koolman as your own personal Bali Driver/Guide? Contact him at: komangkoolman@gmail.com