It's funny to tell people out here "what I used to do". Most people can give a straightforward answer: I was a lawyer, I was a social worker, I was a nurse. Me? Not so much. For me, jobs are like dating, I tried to explain recently over lunch. Some people meet "the one" early in life, and some people grow up knowing exactly what they want to do when they grow up. Not me.
I dated a lot of really great guys before I met "the one". And even though my path may have been longer and windier than some, I wouldn't trade any of those relationships or any of the lessons I learned through them (well maybe one). Similarly, I've been working since I was 15 and I have had a lot of cool jobs. When I look back, I feel so lucky to have had so many incredible experiences and the opportunities to get paid while learning so many different skills. Although most of my "grown up" jobs (and my degree) have fallen under the broad career field of "marketing/design", I still haven't figured out exactly what I'm going to do when I grow up. But, again, I wouldn't trade a single experience.
For me, jobs were like dating: You embrace all the good, you learn from all the bad, and you experience them fully… until your heart says it's time to move on.
---
I love the act of creating. I'm not sure at what stage of life I realized how much I crave creation, but I know that it wasn't early enough. It probably wasn't until well after college that I realized how much it fulfilled me to make things. I look back and see that there were always signs pointing me in that direction.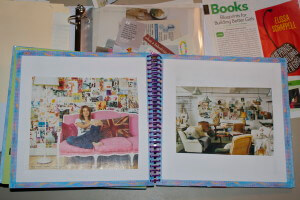 I spent high school winding up cameras so that I could capture and scrapbook every moment shared in the halls. I used to rescue garage sale furniture so that I could paint bookshelves and filing cabinets and dressers. Before graduation I'd filled thousands of pages with thoughts, poems and doodles … but back then I didn't know that these interests might be pointing me in the direction of a career. They'd all just seemed like hobbies.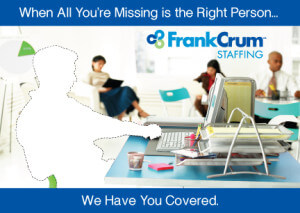 If I had college to do over again I would major in graphic design and minor in photography. Instead I studied marketing and pr, realizing only after I entered the work force that I preferred the production side. I wanted to be the person designing a flier, not the person measuring its effectiveness. Still not having it all figured out, I went back to school and got a degree in education… right before I accepted a second great marketing job.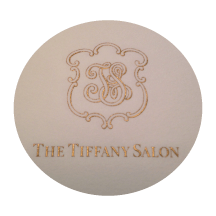 I turn thirty next month and I keep thinking about all of the lives I have led up to this point and all of the very different jobs I have held. I was telling the kids in my first grade class that I used to work at Disney World (they think this is the coolest thing.) I did the math. I spent almost 5 years as a seasonal cast member at Disney. Those kids are right- that is the coolest thing! Another day I told them that I used to take the subway to work. "At Disney World?" they asked me. I explained that a few years after Disney I had another job in New York City. "It was at the second most magical place on earth…" I teased: "Tiffany and Co."
<Crickets>
That joke would probably have been more of a hit with people over the age of seven.
Not only did I work at the flagship Tiffany & Co. I had the coolest of all jobs there! I sat a jawdroppingly gorgeous stingray desk (did you know that was a thing??), hidden away on the Mezzanine floor where I only worked with our VIP clients and once got to wear 1.5 million dollar earrings for an hour. Yeah… it was a dream.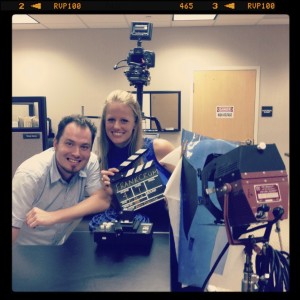 I didn't bother to tell them about all the jobs in between. Like the "job" that took me to Hawaii as a "freelance" travel writer and photographer but never really ended up paying me much. Or the sales job right out of college that paid more than I have ever made again, and helped me get involved with the chamber of commerce and rotary club. Or the period where I spent 3 nights a week in hotels because my sales territory was too big to cover in a day. I never told them how much I loved that that hotel in Tallahassee knew my puppy by name and would take her out to the tennis court to play while I was gone.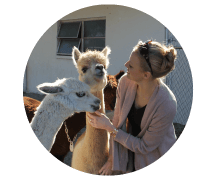 I never told them about the year I spent 10-12 hours a day working in a cubicle designing media kits and planning marketing initiatives and actually looking forward to Mondays.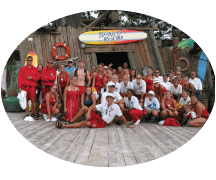 I didn't tell them about doing PR for an alpaca ranch or about my days with a winery, where I drank better wine with breakfast, during our morning tasting notes, than I could have ever hoped to afford at dinner. They certainly don't know that I used to wear a bathing suit and a whistle to work.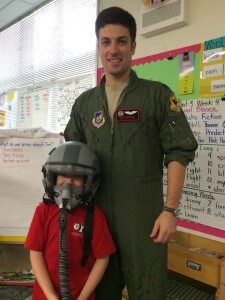 Nope. They just know that Mrs. Arnholt makes cool bulletin boards. And that she knows CPR in case anyone can't breathe– long story. They also know that my husband flies planes.
From the time he was a little boy he knew that he wanted to fly when he grew up, so he took all the necessary steps (which is a very Dane-like thing to do). He went to college, got a degree in engineering, joined the Air Force, and became a pilot.
Me on the other hand… well I've done a little bit of everything. And I have liked it all.
I also think each job has made me uniquely qualified for the next. I know there is no way I would have gotten my particular job with Tiffany & Co. if I'd left out my time at Disney. And I know that without my previous b2c and b2b sales experience I wouldn't have been able to get the job at the winery. I feel like every job I've ever held has enriched my life and given me amazing opportunities I would never have had without them.
Japan is different. I can't really get a job in the traditional way that I have done in the past. Instead I'm getting to play with so many things I love all at once! I manage a website that takes up oh-so-much of my time but pays me next-to-nothing. I bake lots of cakes that pay me much more but leave our kitchen a disaster zone for a minimum of 24 hours each. I take lots and lots of photos– which is slowly becoming my favorite way to pull my weight around here.
Sometimes I just look back at all of these different jobs, these different lives, and feel so blessed that I have had a chance to experience so much. I totally respect my peers who have already put in 8-10 years in at one company, but for me… it just wasn't meant to be that way. I think I knew from the time that I was 15 that I would spend my life dancing along the light of day, and never settling down in one thing for too long. It might not be the right fit for everyone, but for me it's been magic.