This under the sea cake is one of my favorites to date!
I love icing. In fact, I'm pretty sure that sugar is one of my love languages. Really. Some husbands bring flowers, mine brings "Cookie Monsters," i.e. the chocolate chip sandwich cookies with monster faces made of icing. They are specifically meant to cater to the under five age group…and me. No rose in the world could score him that many brownie points. Oooooh… but maybe a brownie could.
I digress. My point is, I like icing. And I love cake. So cake decorating was a natural hobby for me to fall into.
A few years ago, I watched a couple of youtube videos and made my first fondant cake. It felt like a grown-up reason to play with play-doh, and I instantly fell in love with it. Since moving to Okinawa I have had more opportunities for these fondant cake creations than ever before and my fondness for fondant only increases with each cake.
One of my recent favorites was an "Under the Sea" cake I decorated for a friend's "Sip and Sea" baby shower. When one of the hostesses had approached me about decorating the cake, she'd sent me a picture of the sea creature mobile that had served as the inspiration for the nursery decor. "Sarah just loves this mobile," she had told me. "Maybe you could incorporate it?"
Here's what I came up with: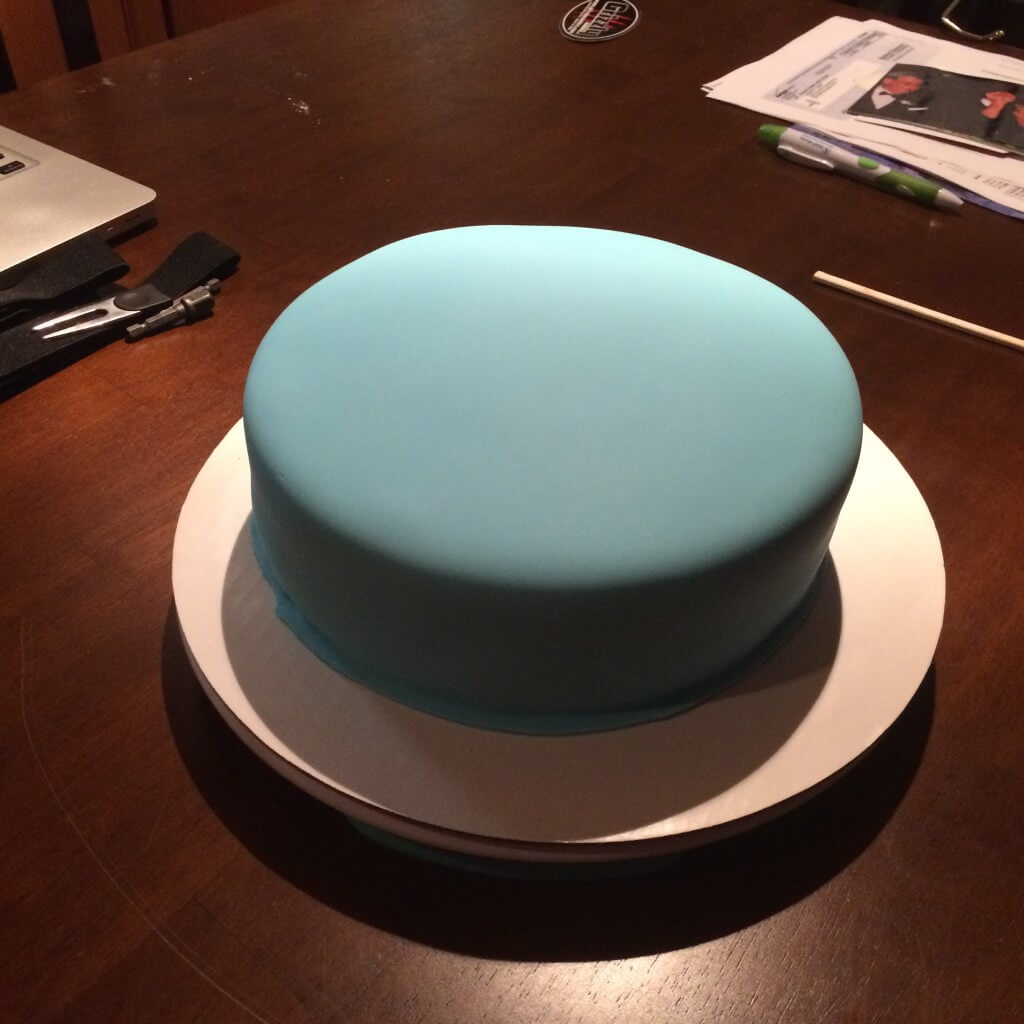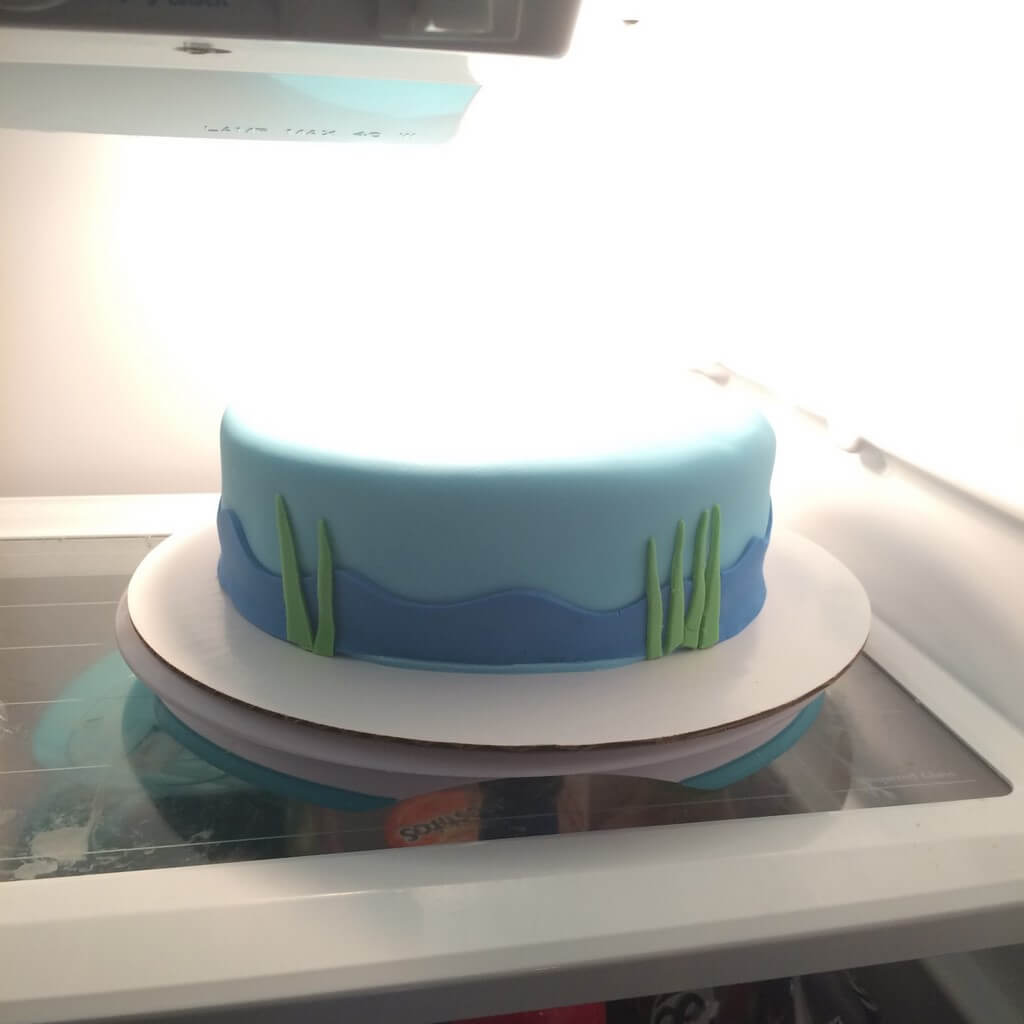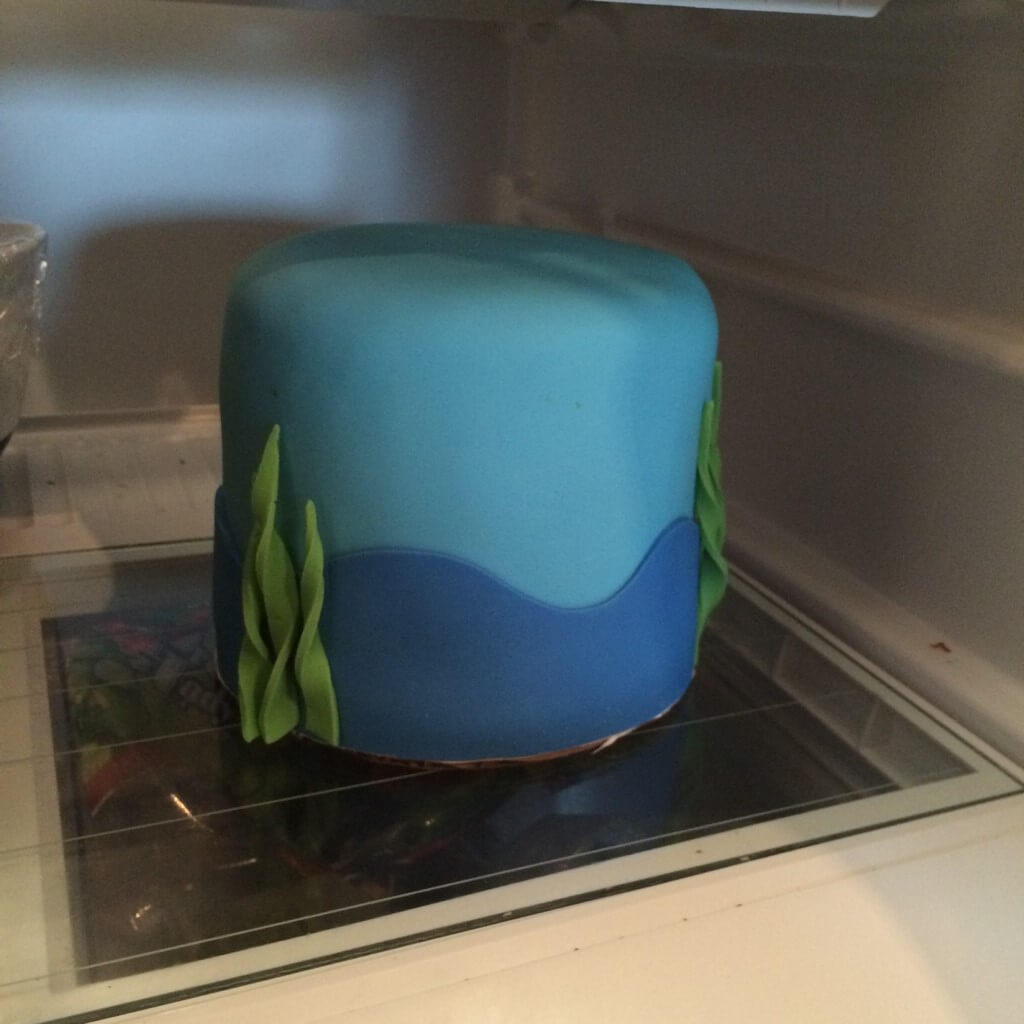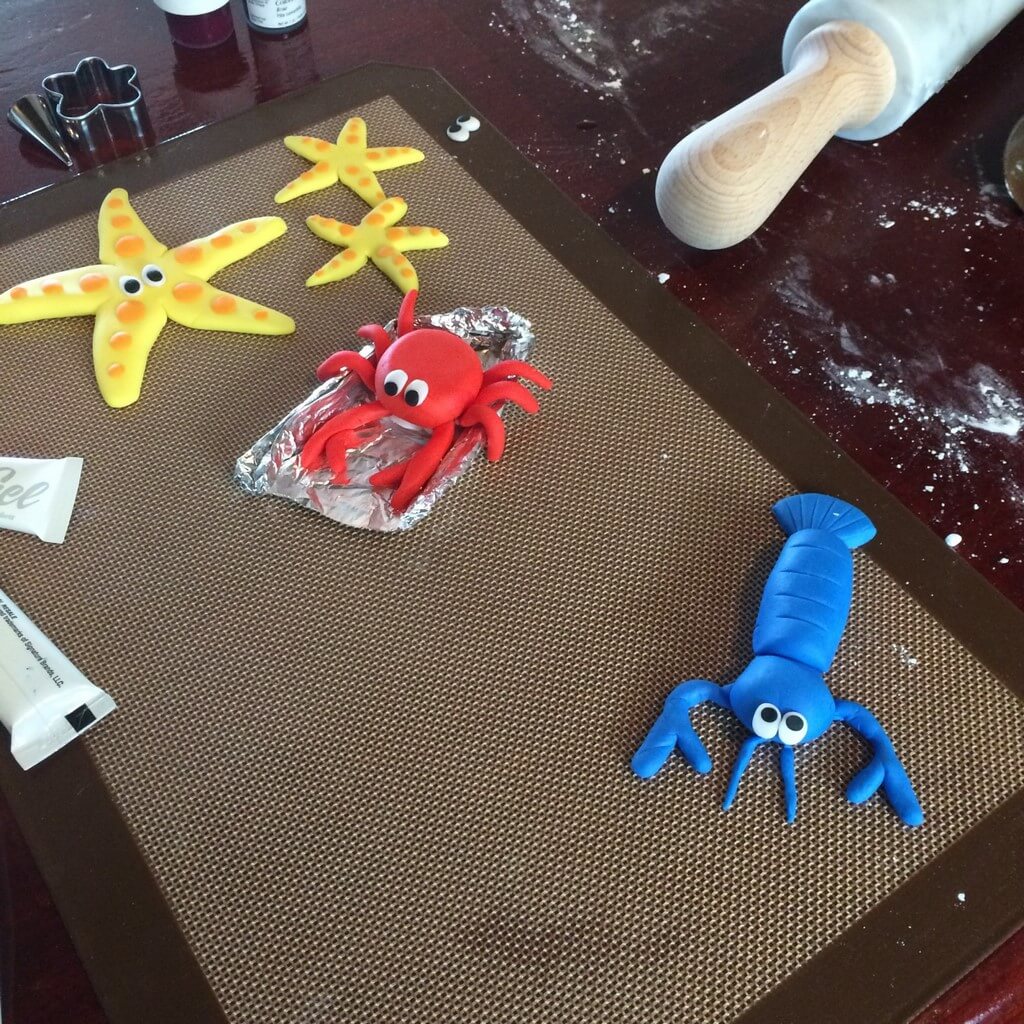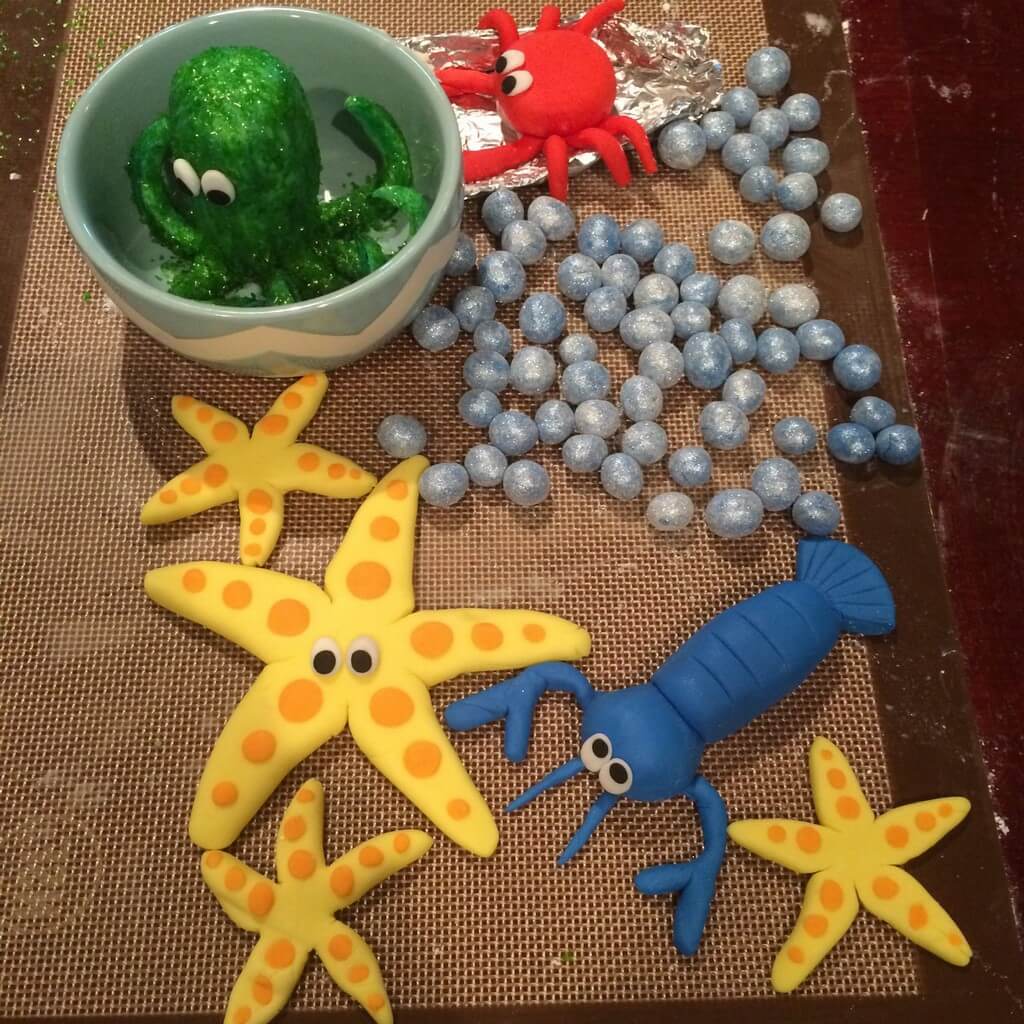 These little characters were definitely my favorite part of the cake, but between the four layered top tier and these little fondant creatures, that cake sure did get heavy! Luckily, Dane was in town to rig a weight distribution system out of chopsticks and cake boards.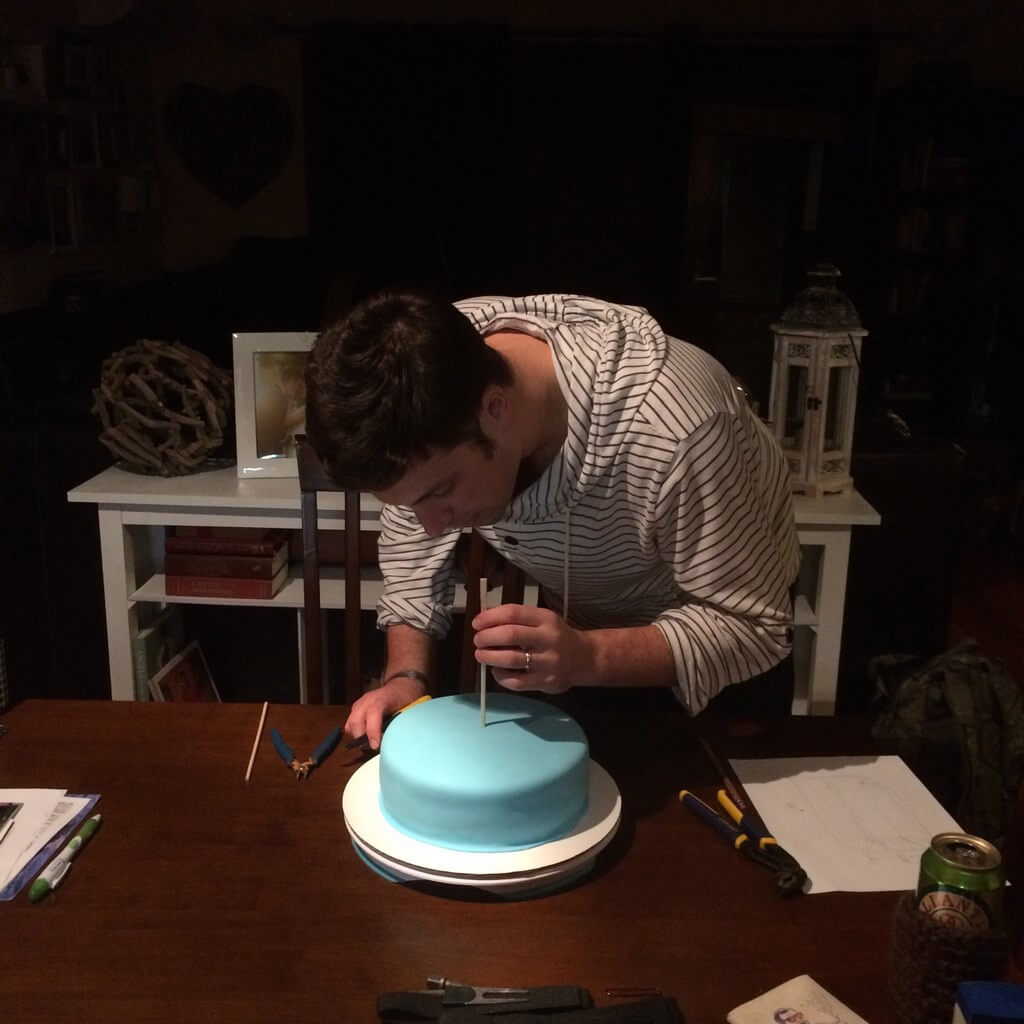 So far the only downside I've found to fondant cake decorating has been that by the time I finish these cake creations, someone is always ready to cut into them. Oh well. At least the pictures last longer than an afternoon!