When I got back to Sydney after my days on the coast, it felt like a new city. (Or maybe I just felt like a new person). I wasn't sick. I wasn't exhausted. Lesley had gone up to visit a friend on the Gold Coast, where I was to meet her a few days later, and I met up with Robert, a friend I'd met in Vietnam. We'd visited the zoo in Saigon together and thought we should keep the tradition, so we headed over to the Taronga Zoo. The zoo is built on a hill over looking the harbor so you have spectacular views from everywhere. Another bonus is that by taking the ferry to the Taronga zoo you get a great view of the opera house from the water.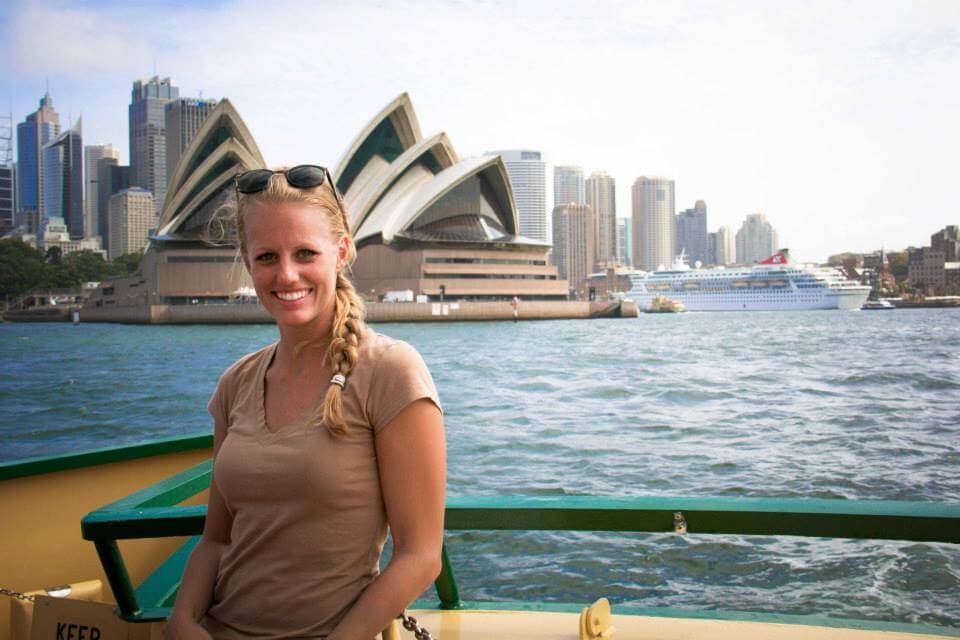 One of my bucket list items for Australia was to hold a koala, but New South Wales is one of the Australian states that has laws forbidding you to touch them, so this gives me an excellent excuse to return someday and see more of Australia. I am a sucker and still paid for the zoo's "animal friendly koala experience," and believe me, I did everything short of climbing the tree to get as close to that sleeping creature as I could without actually touching it.
After the zoo we walked through the gardens, had martinis at the Opera House Bar and finished the night at an authentic "Australian-Italian" restaurant.
The next day I caught a flight to the Gold Coast to meet back up with Lesley for a week in Byron Bay. Having made the decision to go back to Asia made me feel so at peace. Not even the rain could get me down. And boy, oh, boy- did we have rain!