I didn't even brush my teeth with the tap water in Asia. I followed all the rules: No ice, no mixed drinks, no questionably washed produce. I managed to make it through 8 weeks backpacking around Asia without so much as a stomachache… and then I got to Sydney, Australia. I'll tell you what, you let your guard down for a minute! The first day there- I. Got. SICK. I mean really, really, wish-you-could-curl-up-and-die SICK! Fever, cold sweats, couldn't sleep, couldn't keep anything in my stomach for almost a week. If it hadn't been for my new travel buddy's limited time in the city and desperately wanting to explore, I might have spent my first week in Sydney in bed. Looking back at these pictures now, I am really grateful for Lesley's encouragement. (Also pretty grateful that the fresh-off-the-islands tan kept me from looking as bad as I felt.)
Australia's been on the top of my list for as long as I can remember, I mean… my dog's name is Sydney! Warm, beachy and laid-back. Similar to where I grew up, but with better accents and waves. I guess I had always imagined that when I finally made it to Australia I might never come home.
Sydney has some great photo ops: Opera house, gardens, bridge, bay… it's a beautiful city. It's young and alive and expensive, and that about sums up my feelings on the city. Maybe I should blame it on the fact that I was still in Asia-mode, or on my ridiculously high expectations, or maybe that my body decided it hated me upon arrival, but for whatever reason, Sydney didn't blow me away the way I expected it to. This is not to say that I didn't enjoy the city, I truly did, and I would love to go back someday, but my experience there didn't quite live up to the hype.
Our first evening in town we hiked up to the Harbor Bridge, got a view of the Opera House and went out for a lovely dinner of ginger ale and toast.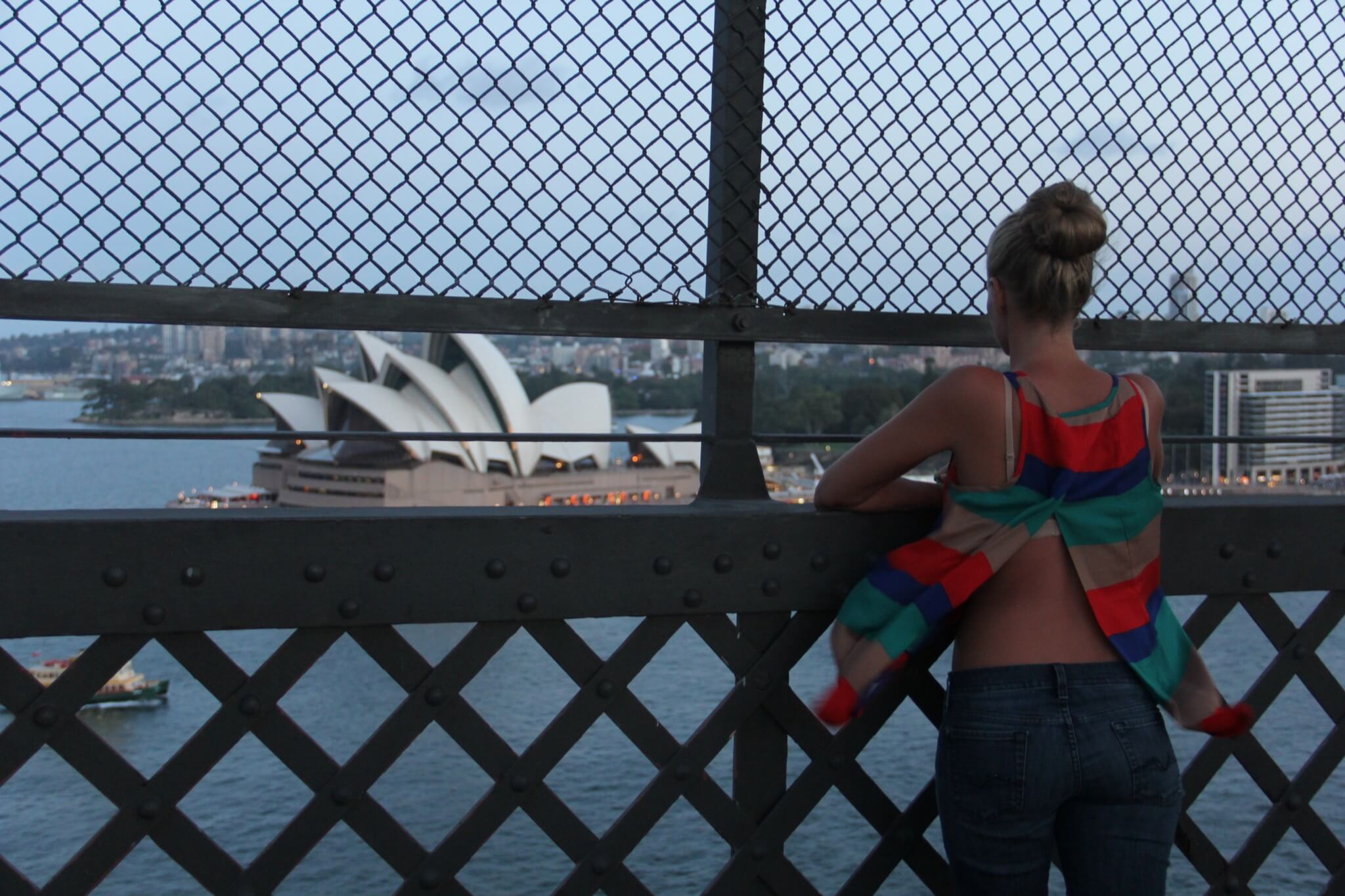 On our first full day in Sydney, we found a free walking tour, modeled after the New Tours that I always rave about. I love hearing the history behind buildings, statues, and parks that tell the story of a city. And Sydney has a pretty cool story.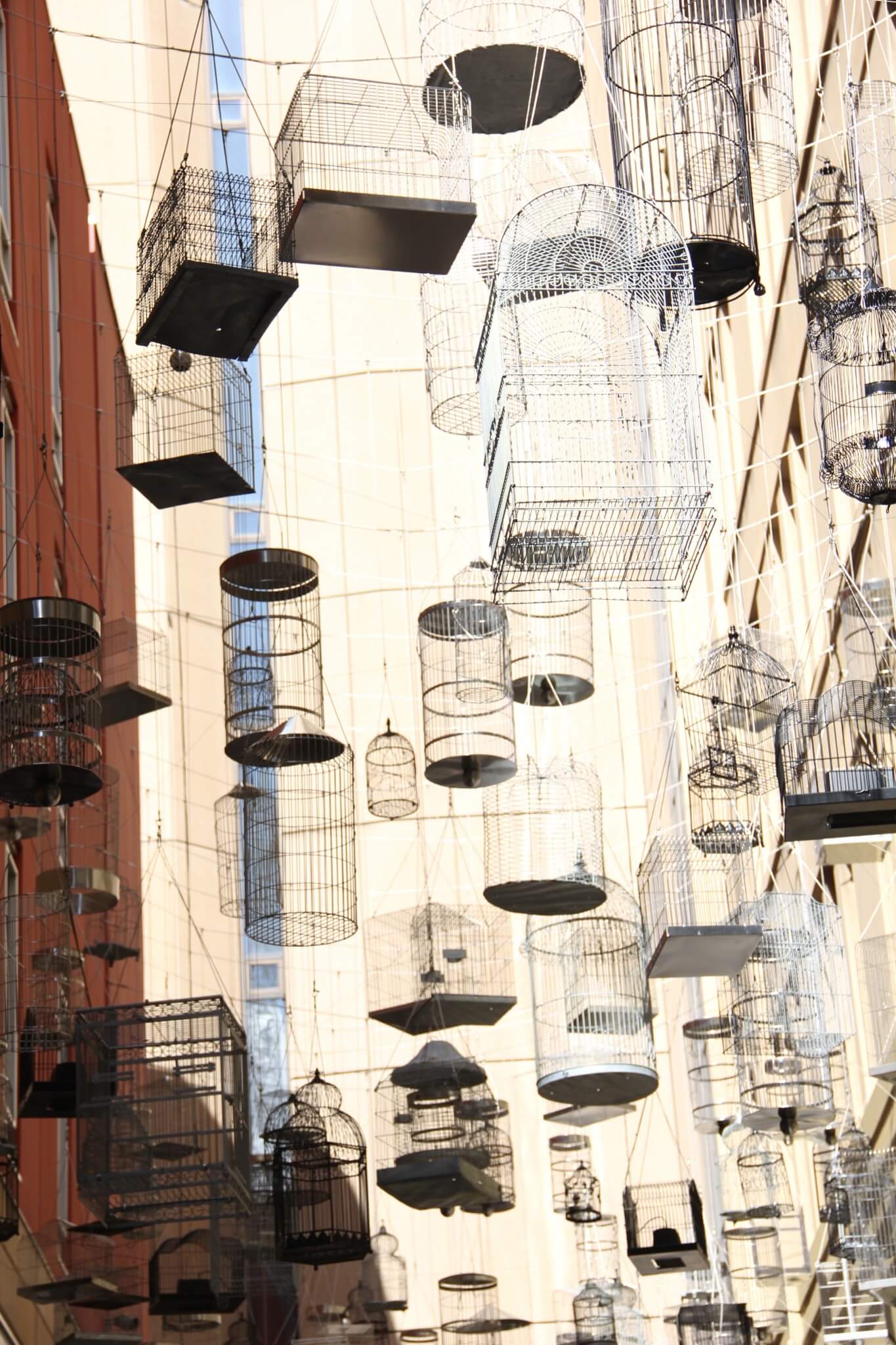 On day two we made our way out to Bondi beach. I had surfed a little bit while in Vietnam, but I had enough trouble summoning the strength to walk down the stairs to get to the beach- so I didn't fool myself for a minute into thinking I might be able to paddle out. Instead I snapped a couple of pictures, settled into the sand, sipped a bottle of Pedialyte, and promptly fell asleep.

Day three meant Lesley was leaving to meet another friend, which left me to check in to a "budget hostel." Let me tell you something, when you are coming out of Southeast Asia, where you can find room and board for about $10 a night, into Sydney, where a bunked in a dorm room with 5 other girls costs $60, it's a bit of a culture shock. (Quick side note on "reverse culture shock." In my experience, it's been the return to Western societies that most shocks my system. My theory is that when you are headed into a culture that you know will be vastly different than your own, you expect that everything will feel foreign. I think you expect to be blown away by the differences when you are heading into a completely new environment, so all of the changes are well anticipated and often appreciated. What you don't expect (or what I didn't expect) was how much I would acclimate to a culture so different than my own, and how difficult it would be for me to readjust to what had been normal, only months before.)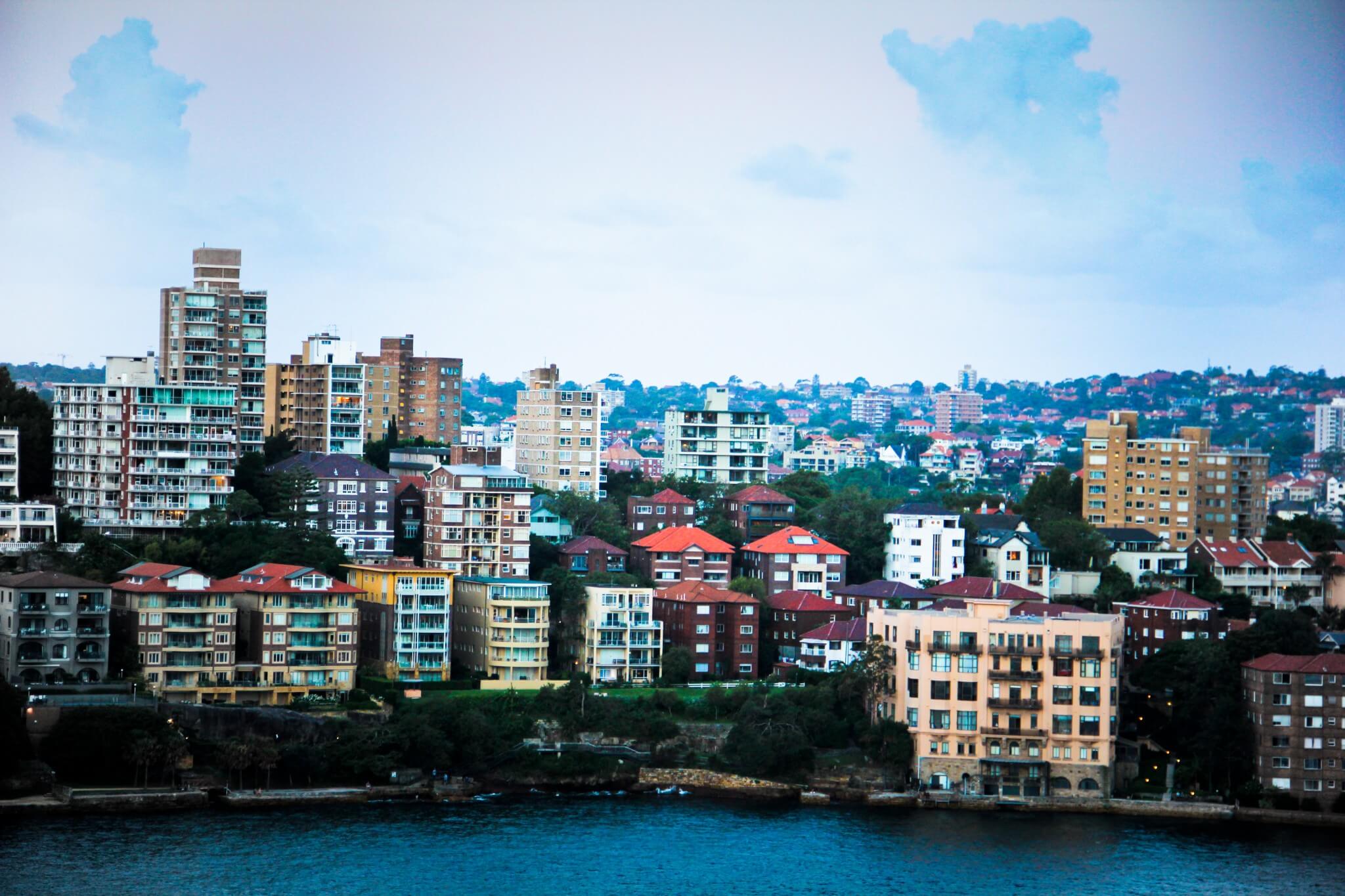 Okay, back to Oz. As soon as Lesley left, my body just collapsed. I carried my backpacks, through the train station and out to King's Cross, which sounded British and lovely on the map. It wasn't. In fact, when I told a friend where I was staying, (I didn't know at the time it's also infamous for drug raids and prostitution.) I made it to my hostel around 2 pm, carried my bags up to the room, made my twin bunk bed, and fell asleep. My roommates, three British girls in their late teens/ early twenties came in after I had been asleep a few hours. We chatted briefly and I told them to feel free to play music as they were getting ready to go out that night. I didn't expect that I would be able to fall back asleep anyway, but I did. I just remember laying there fading in and out, listening to the giggling anticipation of three girls, getting ready for a night on the town, intermixed with Taylor Swift and Katy Perry and Kanye West. At no other time in my life can I fathom sleeping through that, but for some reason I found their chatter comforting and allowed myself to doze in and out. For 16 hours. It was exactly what my body needed. I woke up the next day and managed to stomach the first meal I had had in days.
I wrote a post (months ago now) about the cool relationships you form while traveling. The highlight of my Australia trip came from one of those. After being sick for about a week, all I wanted was a real bed, a real shower, and real food. Not restaurant food, not street food, but a home cooked meal. I messaged my friend Australian friend Andy, (who I met six years ago in London) and asked if he could help me out. Andy's family lives on the Central Coast a few hours north of Sydney. He spent Thanksgiving with my family in the States a few years ago and has always wanted to return the favor. He called up his parents and two days later they welcomed me with open arms, warm sheets, and phenomenal food. It was the half way point in my trip, and exactly what I needed to recharge.