Of all of the projects that Dane and I have taken on since we started getting settled here in Okinawa, the milk painted bathroom hutch he built me (before our furniture had even arrive) is probably the one that gets the most use.
This bathroom was really one of the biggest selling points for this particular house. If you recall from my House Finding post, we had narrowed it down to two oceanfront places on the seawall: one was a house with spectacular views from the bedroom (but only one small bathroom); and the second was this apartment. It's still on the seawall, but the trees that line the north end of the wall are tall enough that they block some of our water view. We went back and forth for a couple of days before deciding that we should go with the bigger place that had a second bathroom which is unspeakably large by Japanese standards!
Here is a picture of where the bathroom started: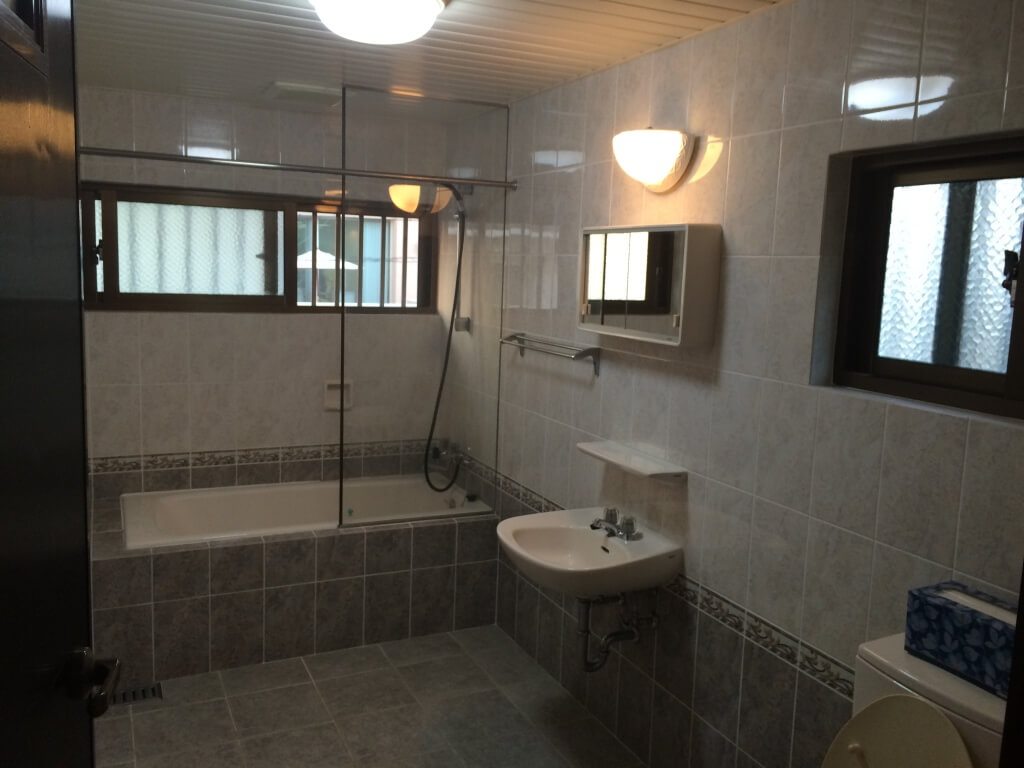 I loved everything about it… except… there is absolutely ZERO storage. I could basically fit my toothpaste and a tube mascara in that very tiny, one-shelf medicine cabinet, but I had no idea where I would store all of the free lotion samples I've collected over the past decade! Not to mention practical things like bandaids, sunscreen, make-up etc. There wasn't even a cabinet under the sink for household cleaners. I'll say this for the Japanese… they do not enable hoarders!
The other obstacle to overcome was that there isn't a single outlet in (or near) the bathroom. Part of this is because traditional Japanese bathrooms are designed so the whole room can get wet. (I hit on this a little while we were house hunting). However, I planned on hanging a shower curtain immediately and really needed somewhere to plug in my Sonicare- the kitchen sink (as one helpful friend suggested) was simply not going to cut it for the next three years. I decided the solution to all of my problems would be a cute little milk painted bathroom hutch! The hutch was a storage necessity. The milk paint– well I just like milk painting everything!
Enter my handyman husband. I told him I just needed a simple hutch that would accommodate baskets and store some of our extra towels. I said it didn't have to be pretty and I would take care of the painting it, but it had to be done ASAP. Two days later, I had exactly what I'dd asked for… plus: electricity! Turns out he likes my teeth brushed too! He rigged an Americanized powerstrip that is hidden in the back left corner. Now my straightener, Clarisonic, Sonicare (really any sonic) has a home!
The most difficult part of the whole project was figuring out how to transfer the lumber from Makeman (the Japanese hardware store) to the woodshop. As much as he loves his little Cube, I know he was missing his good ole Chevy days for this: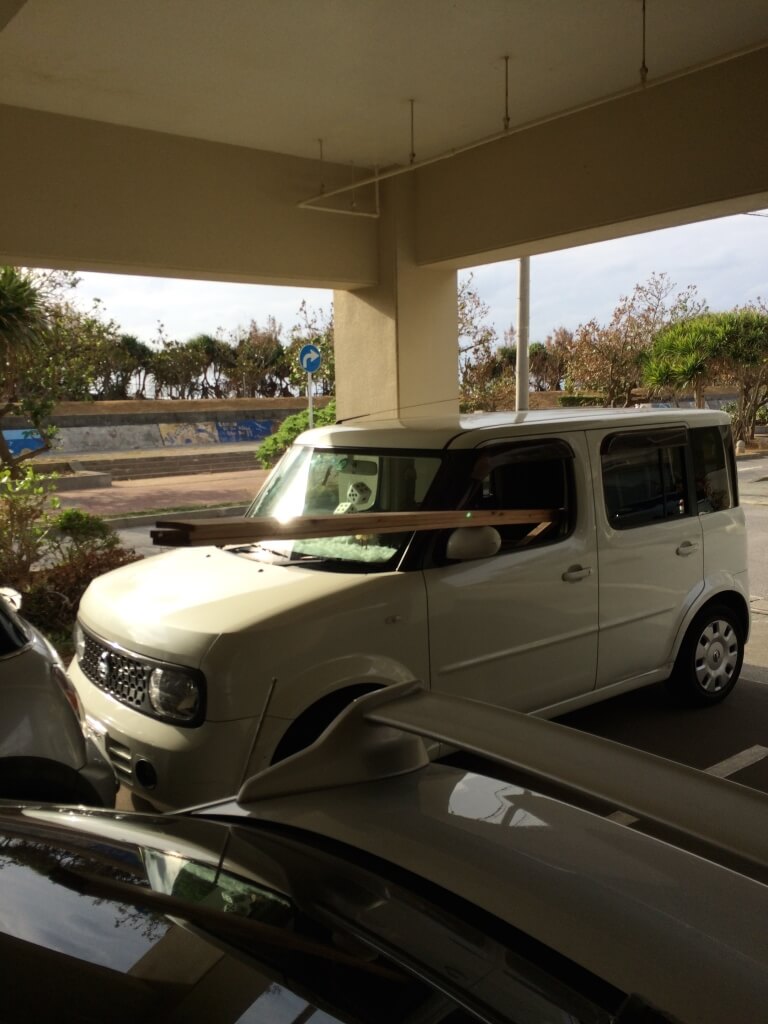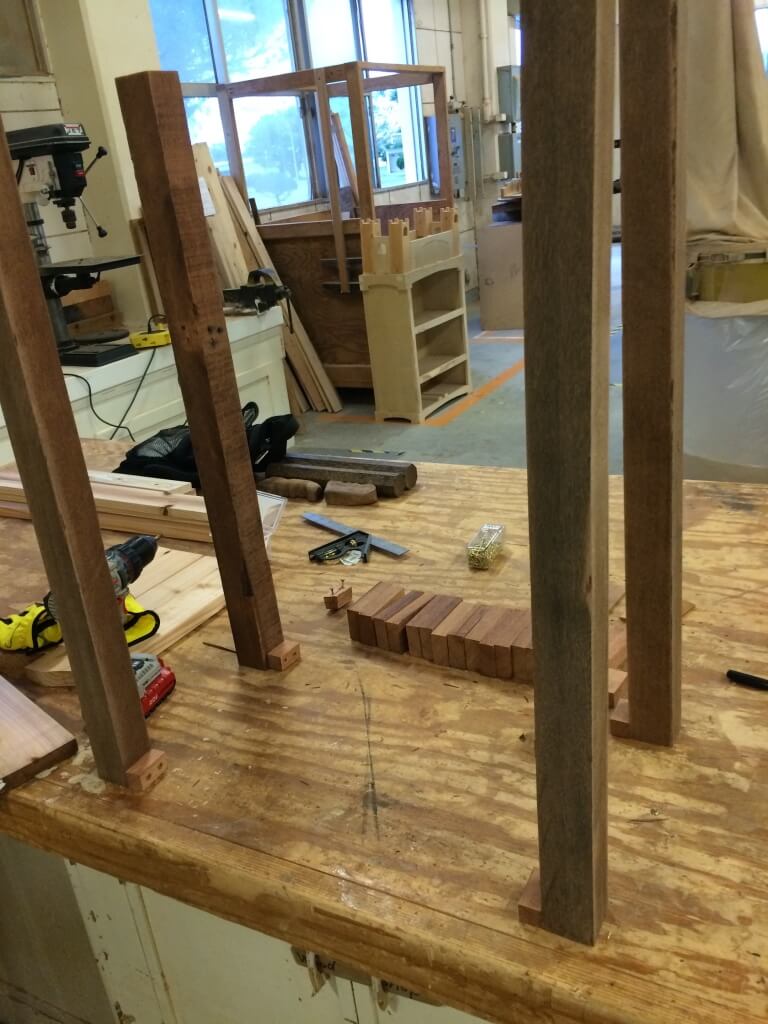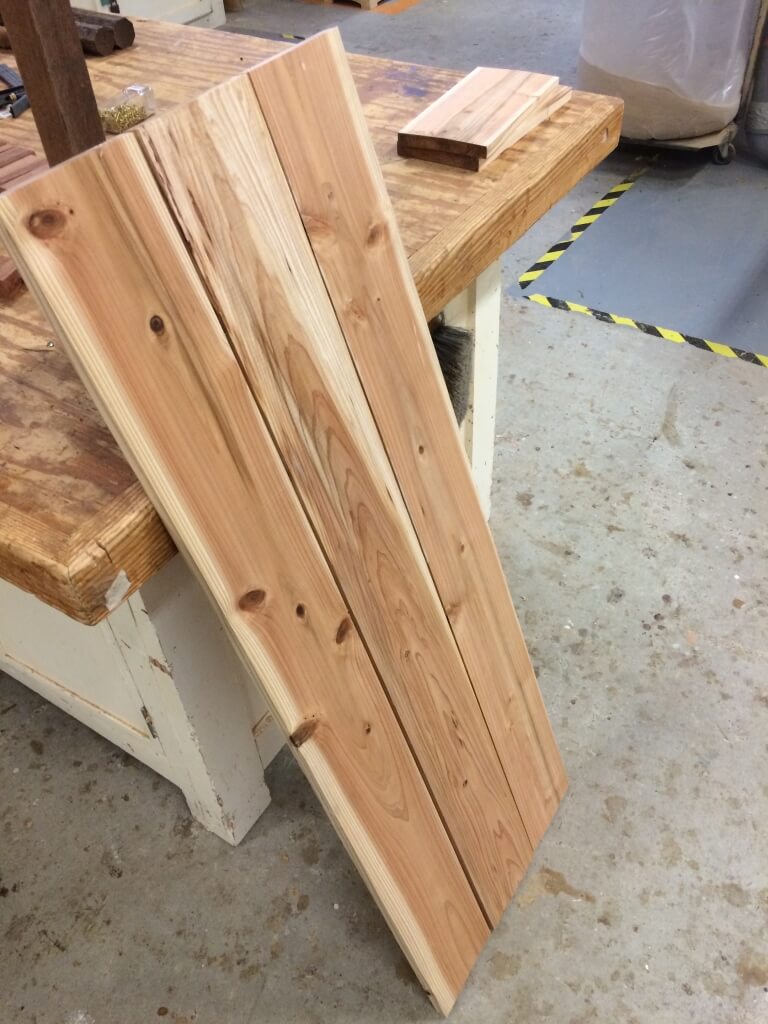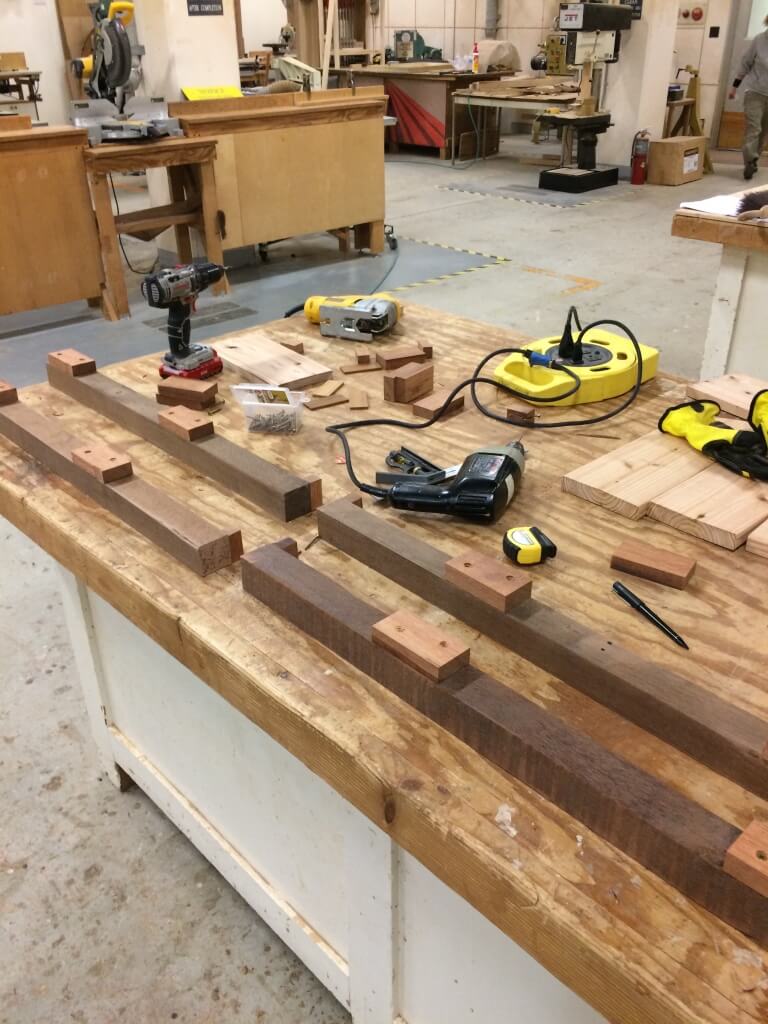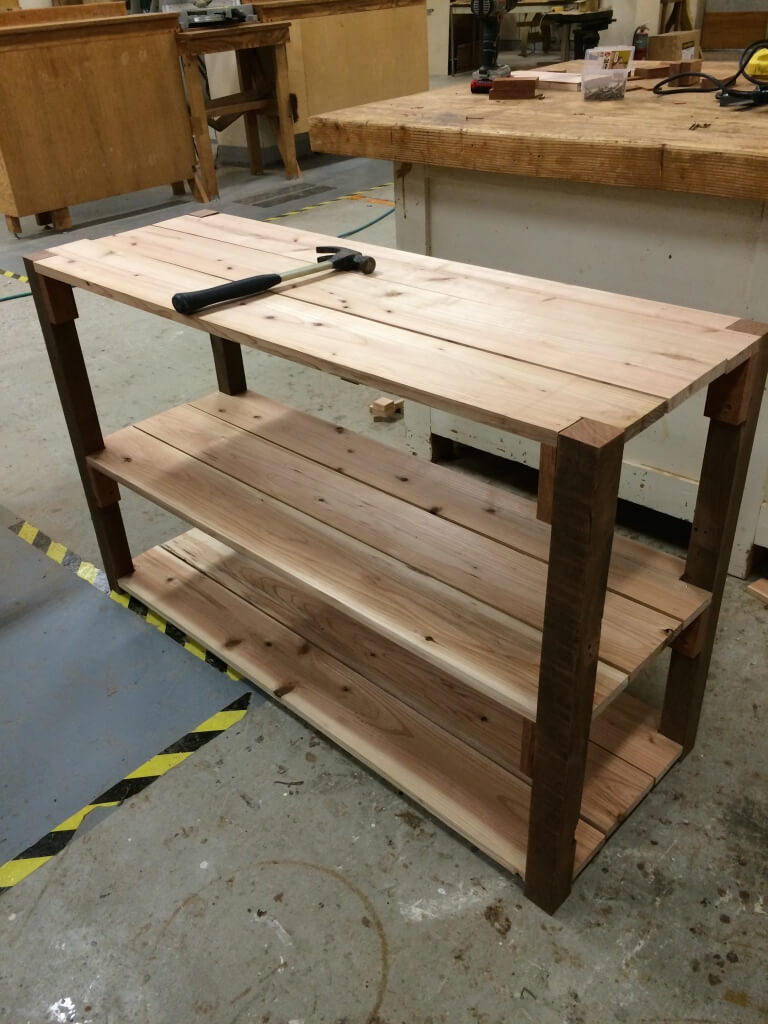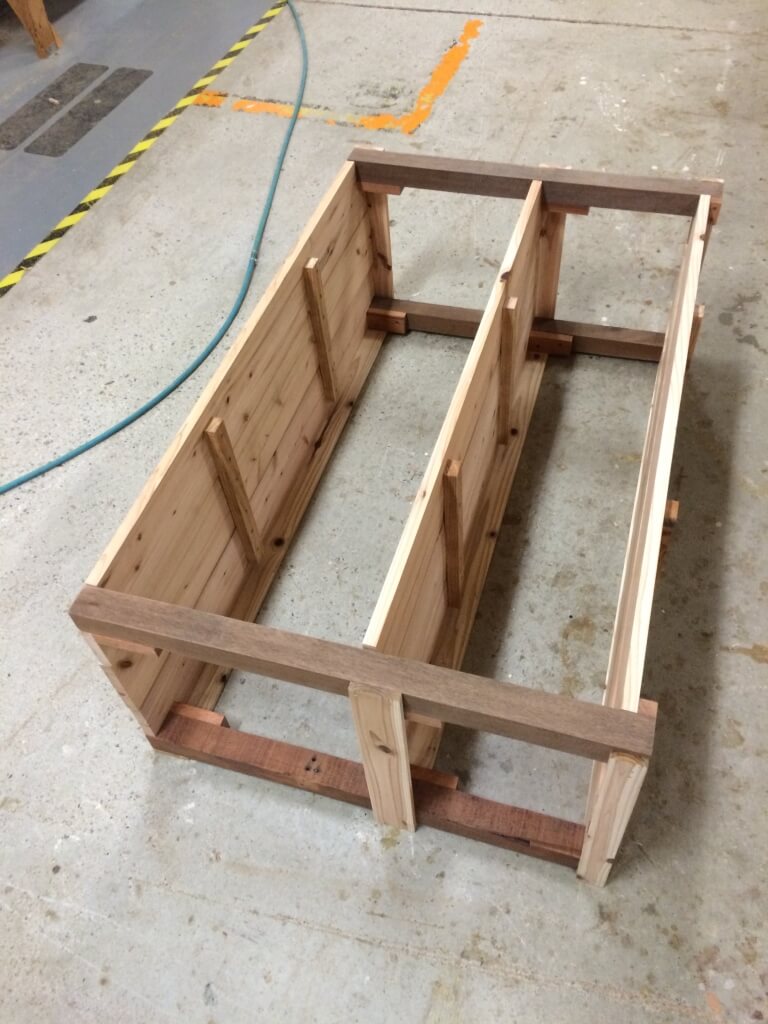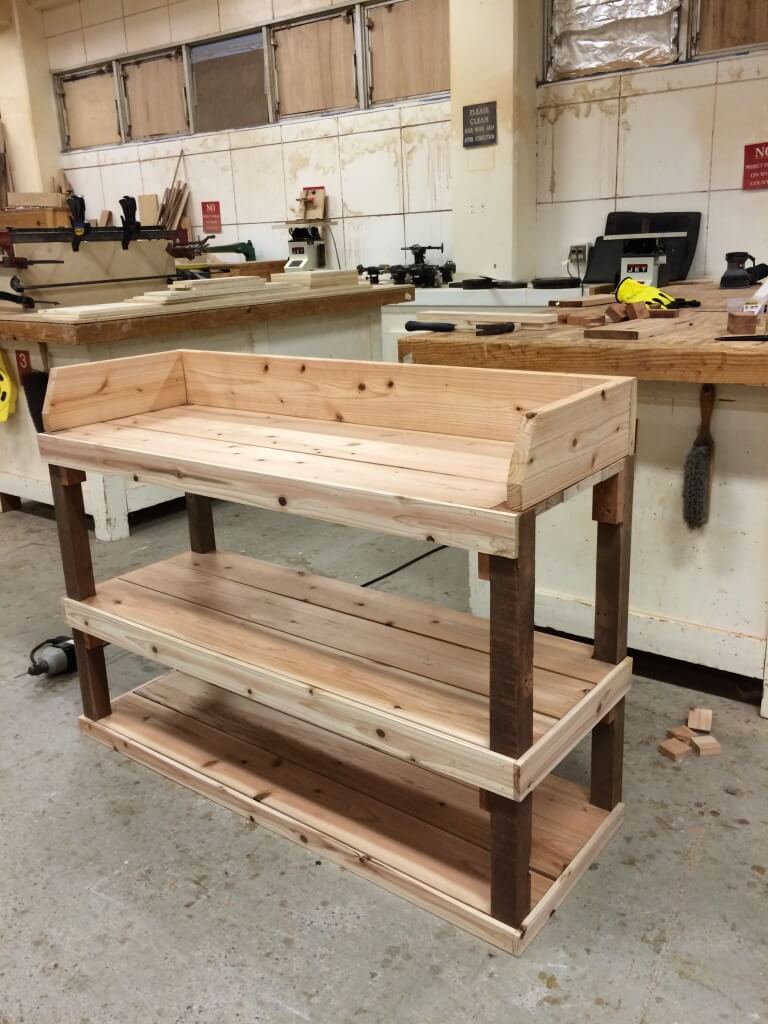 All that was left at this point were the decorative angled pieces he put in after the fact:

And then it was my turn to take over. I had every intention of taking pictures as I went along… but I forgot. I used Old Fashioned Milk Paint in Light Cream and spent a very long afternoon dry brushing two coats of it onto the raw wood. After it had dried I took a sanding block and roughed up a few of the corners and legs to give it a weathered look.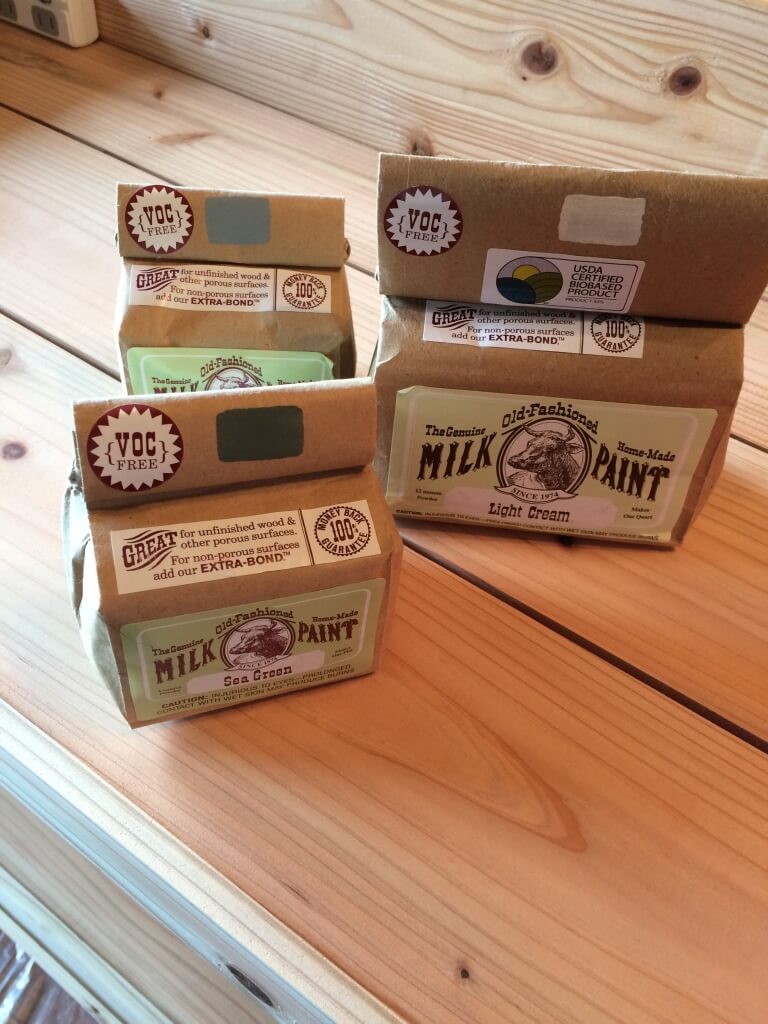 I'm absolutely obsessed with the way it came out. I love the natural and unpolished look that milk paint gives everything. We've yet to find any type of distressed wood or lumber with any character on this island yet, but with the help of a couple of coats of milk paint, we were able to turn this weekend project into a piece of furniture that looks like it has weathered the years.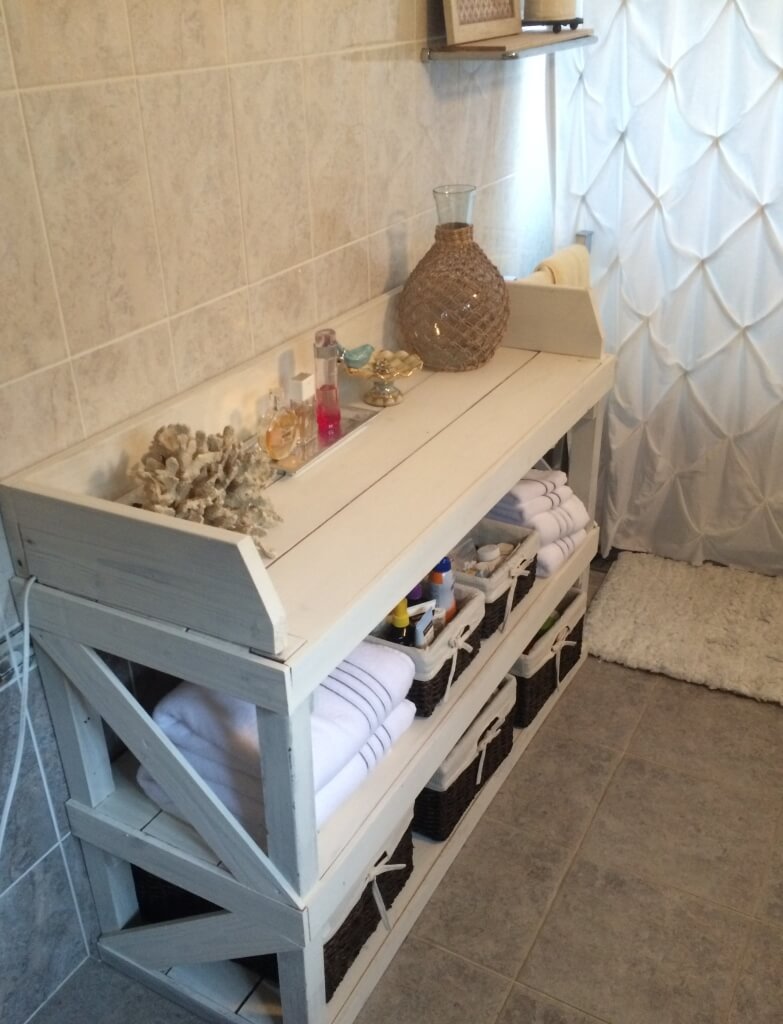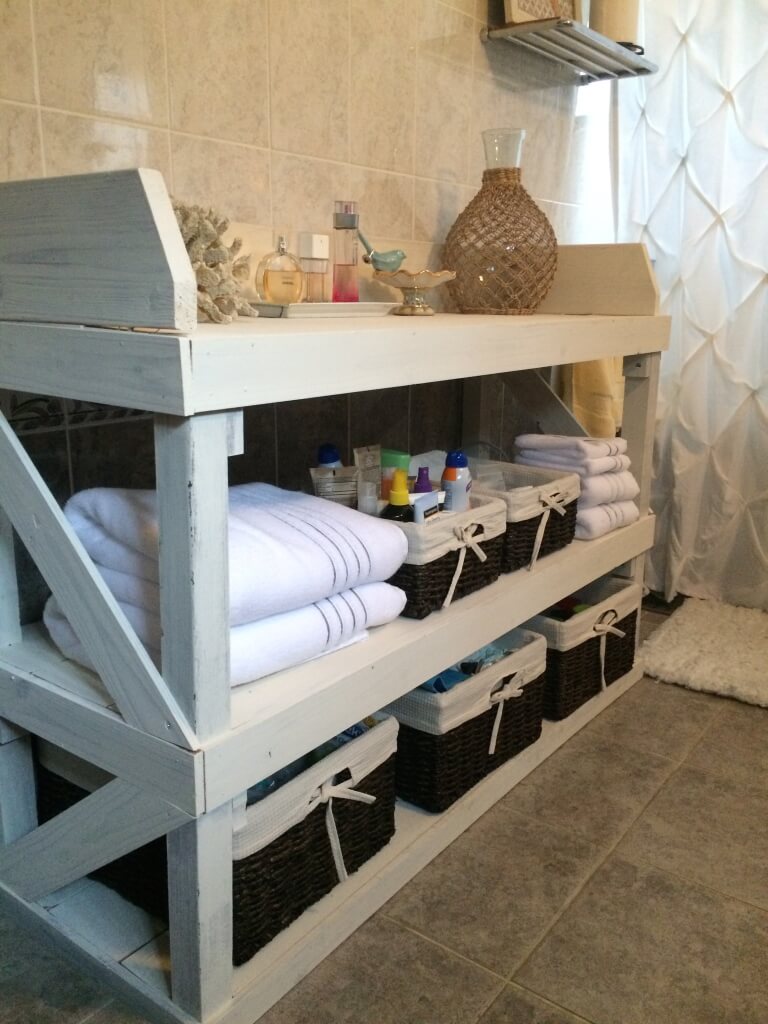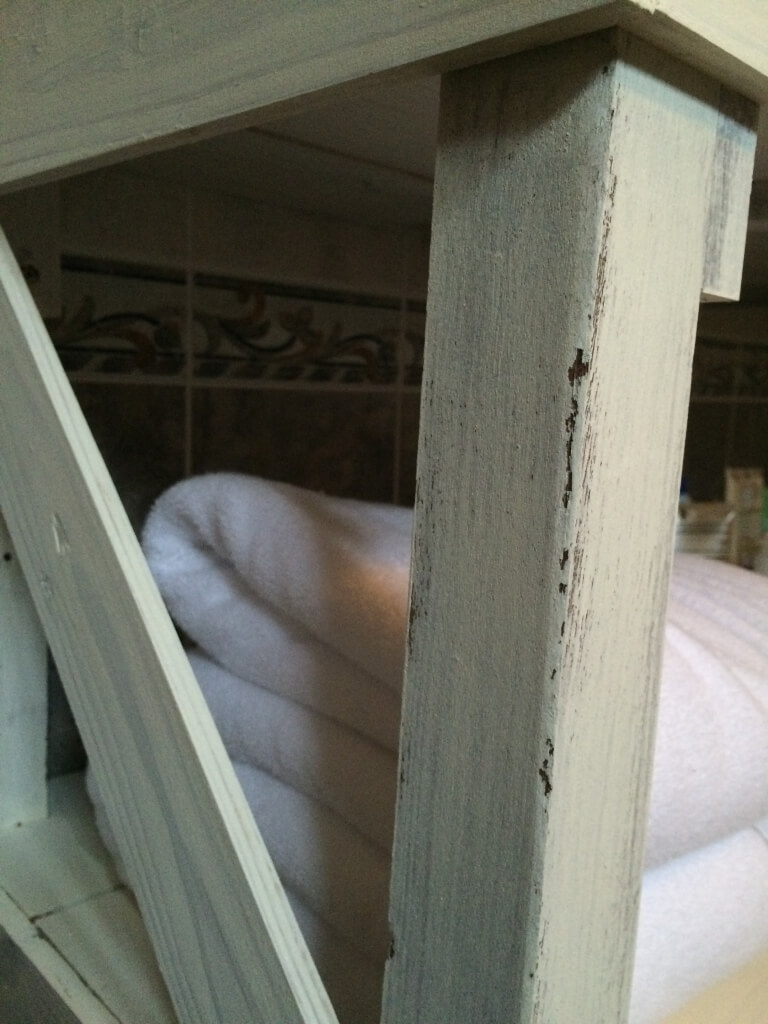 Here's a little close up to demonstrate what I mean about the weathered quality the milk paint gives the piece. I just ran a sanding block over parts of the wood to give it this distressed look I love. Now our little milk painted bathroom hutch matches everything else in our house that I have gone after with a brush! I couldn't be happier with it.