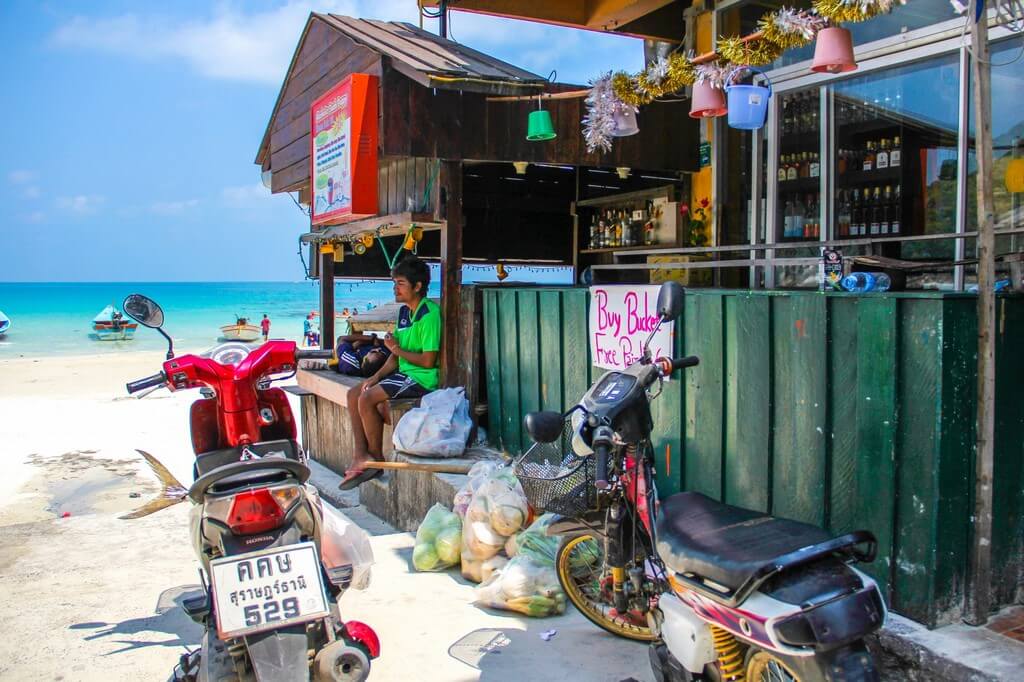 I know what some of you are thinking… why even bother? Koh Phangan is almost synonymous with "Full Moon Parties". In fact, no matter where you are in Southeast Asia, you will come across someone who starts talking about spending too much money on a flight to Koh Phangan about a week before the full moon. While I was in Laos I met two guys who were trying to make it down there. In Vietnam it was the same, we met a whole group who was flying to Phuket to pick up a Full Moon Party Package they'd booked the week before. Every month you meet people who are willing to skip all the temples and treasures of Southeast Asia to make it to this particular Thai island just in time for the full moon.
It seems to me, there are two schools of thought on Koh Phangan. There are the party people who regard it as the crown jewel of the Thai islands, and there are those who will skip the island completely because of the instagram hashtags they find morally reprehensible. I fall squarely in the middle. It's not that I don't like the idea of being cool enough to handle a full moon party… glow sticks and body paint really do sound like fun to me! It's just that I am old and somewhat boring and I can't think of those two features without thinking of the house music and hangovers that accompany them. Not worth it.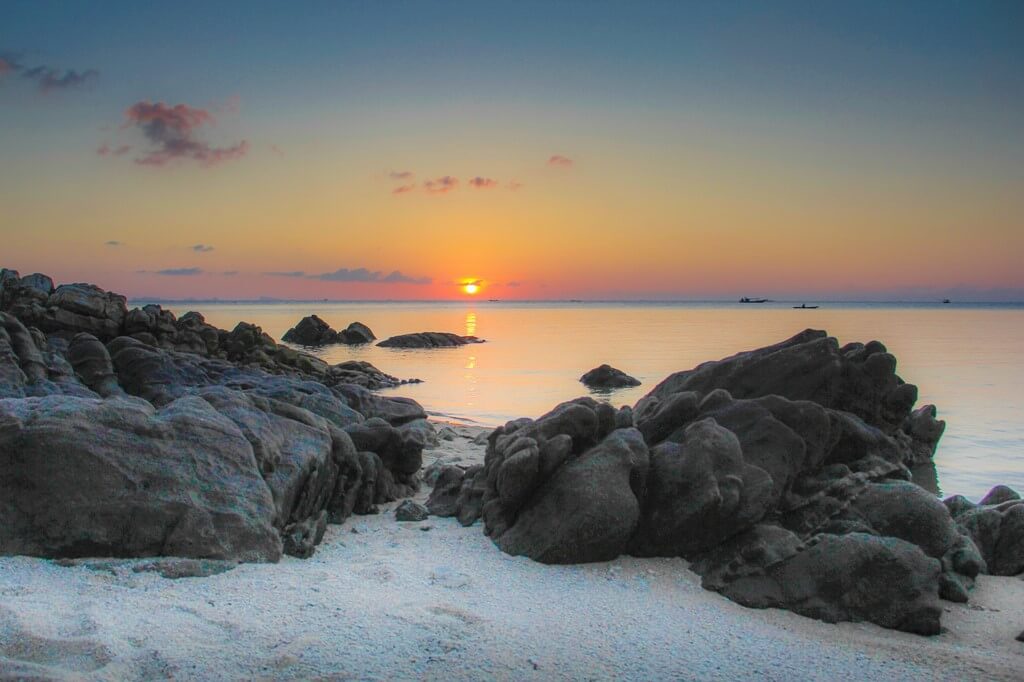 Apparently I am not alone in my feelings. Back when I was timing my trip it was difficult to miss a moon party. Besides the full moon parties the island promoted quarter moon, half moon and black moon parties… and let me tell you: it is tricky to time a trip for a non-memorable moon! The two-thirds moon or seven-eighths moon are never marked on the calendar.
However, it looks like Koh Phangan has finally found a decent balance. The island will continue to host Full Moon Parties, which put the island on the map for many backpackers and tourists, but as of April 2015, the island is banning all other parties, including the quarter moon, half moon, black moon and jungle parties according to the Bangkok Post.
It seems that there are a lot of varying opinions about what this will mean for the island. With that said, I thought I might as well give you mine!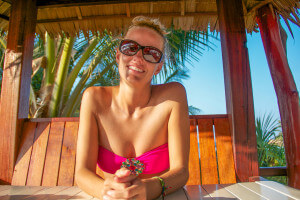 Obviously the goal is to make the island more attractive to non-party goers for the majority of the month, but it's my opinion that it could also improve the full moon parties themselves. No longer will you be able to squeeze in a Koh Phangan Half Moon Party if the full moon doesn't jive with your travel schedule. So party-goers, relax. The island is still there and you still have every reason to paint yourselves in glow-in-the-dark paint and drink out of buckets. Now you all just get to do it at the same time under the same full moon!
For those (like me) who think this ban is a win-win for everyone, here are a few suggestions of things to do in Koh Phangan when there's no full moon to party under.
Haad Rin (or Haat Rin) is the party beach, but when there is no full moon, I actually find this white sand beach to be incredibly relaxing. It's also the perfect spot to eat pad thai sitting in the sand, grab a taxi boat to Bottle Beach, and stock up on all of the elephant pants and neon-colored tourist tank tops you will need for the remainder of your trip.
Catch a sunset and have a cocktail at Mae Haad Beach. This little beach is overlooked… which actually might be why I loved it so much. The water is crystal clear, the sand is squeaky soft, and there is almost no one there.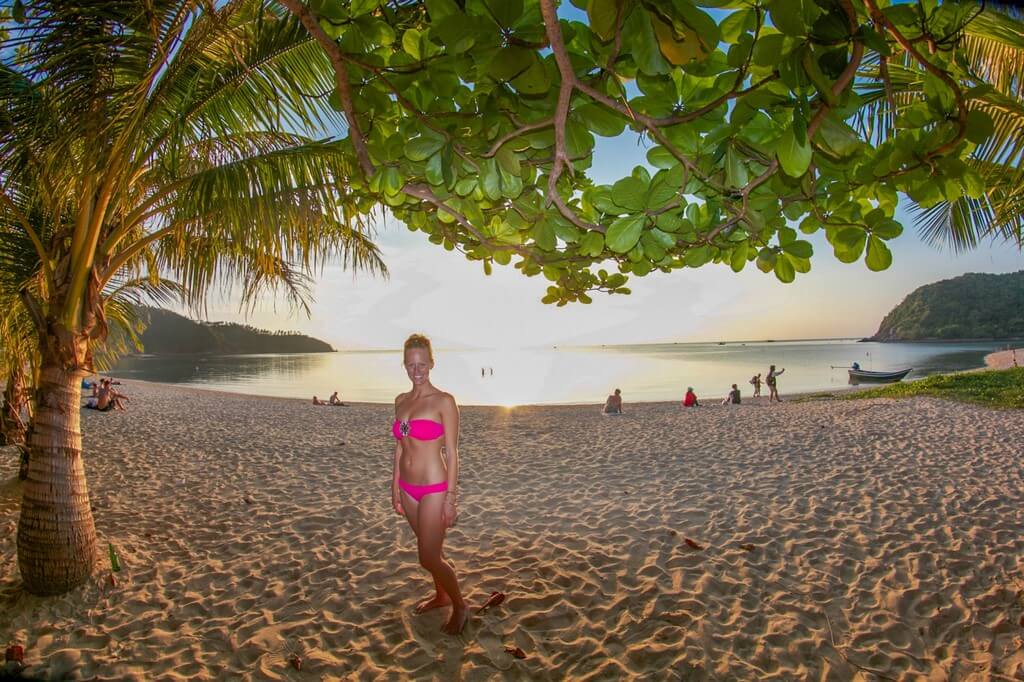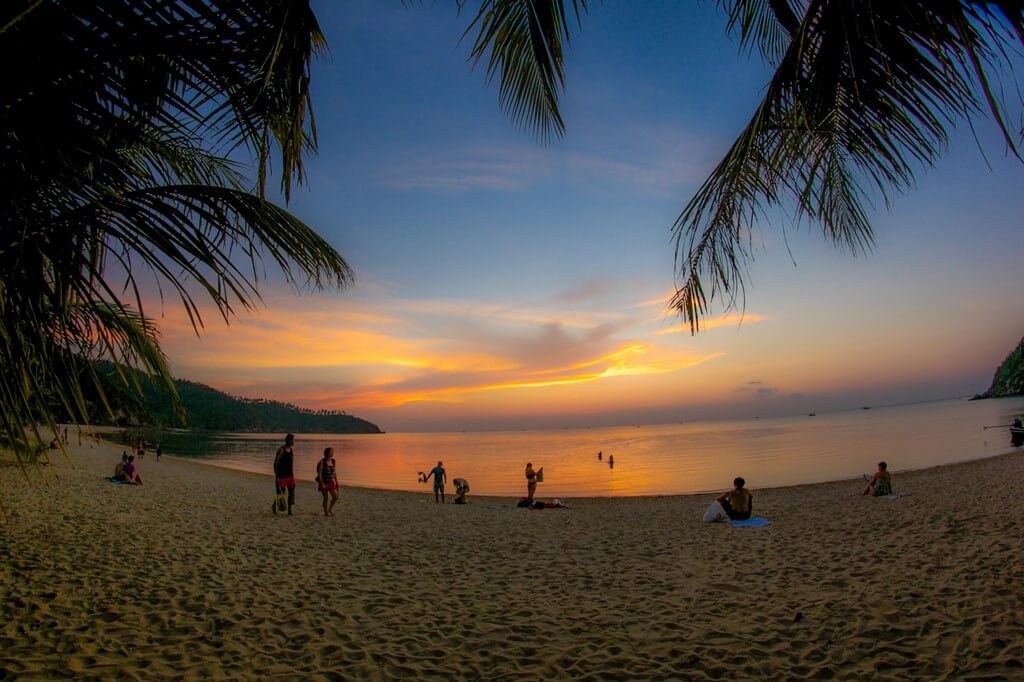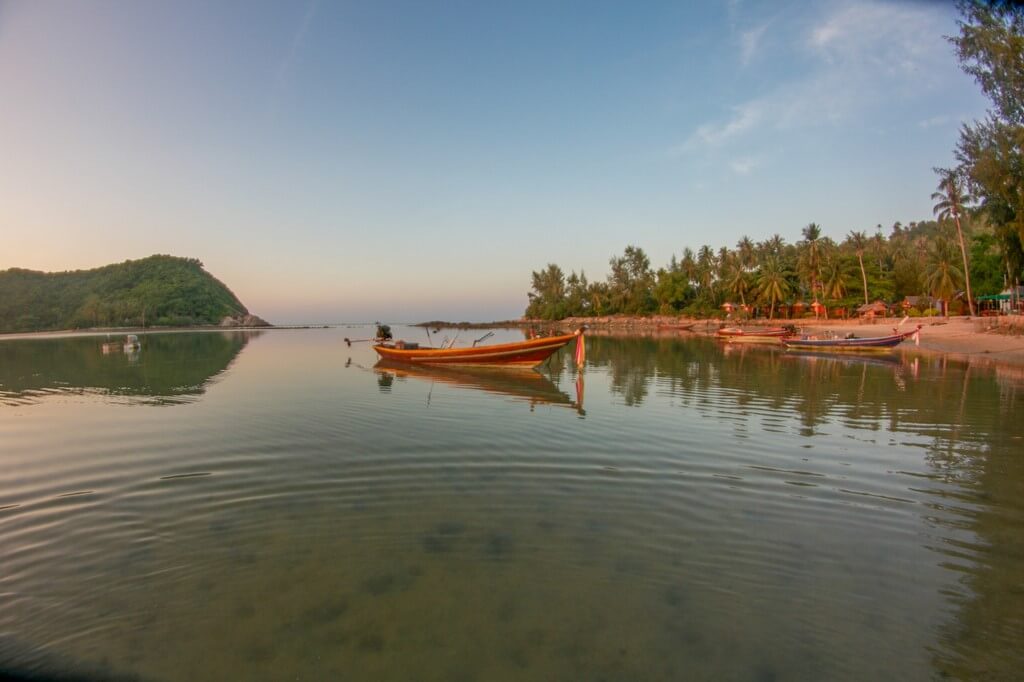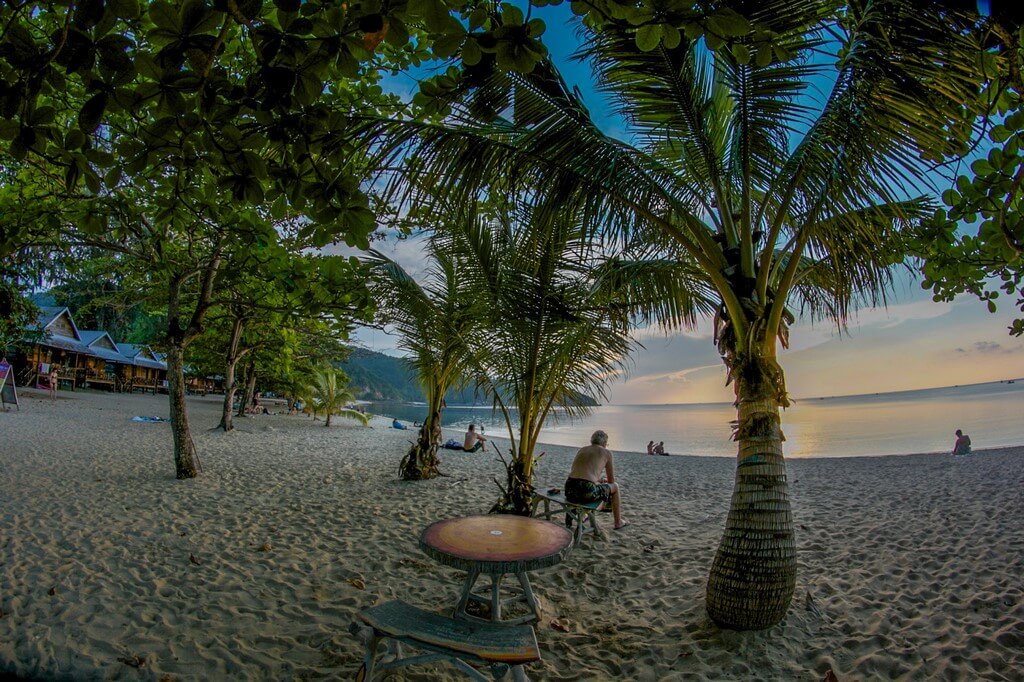 GO TO Bottle Beach. This might be one of my favorite beaches in all of Thailand. You can play volleyball, get a thai massage, have a drink, Oh… and there are swings. Enough said?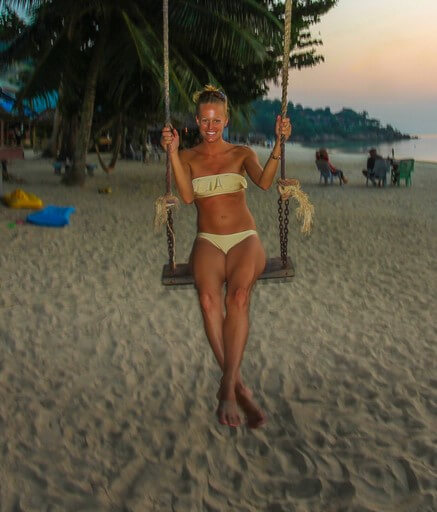 Secret Beach is another beach that everyone recommends, but we were given directions to two different beaches when we asked about it. I'm going to go ahead and say this one is Secret Beach… (the one with the wooden sign nailed to the tree that reads: Secret Beach), but I can't be sure. One thing I know is that posting a sign isn't a great way to keep it a secret.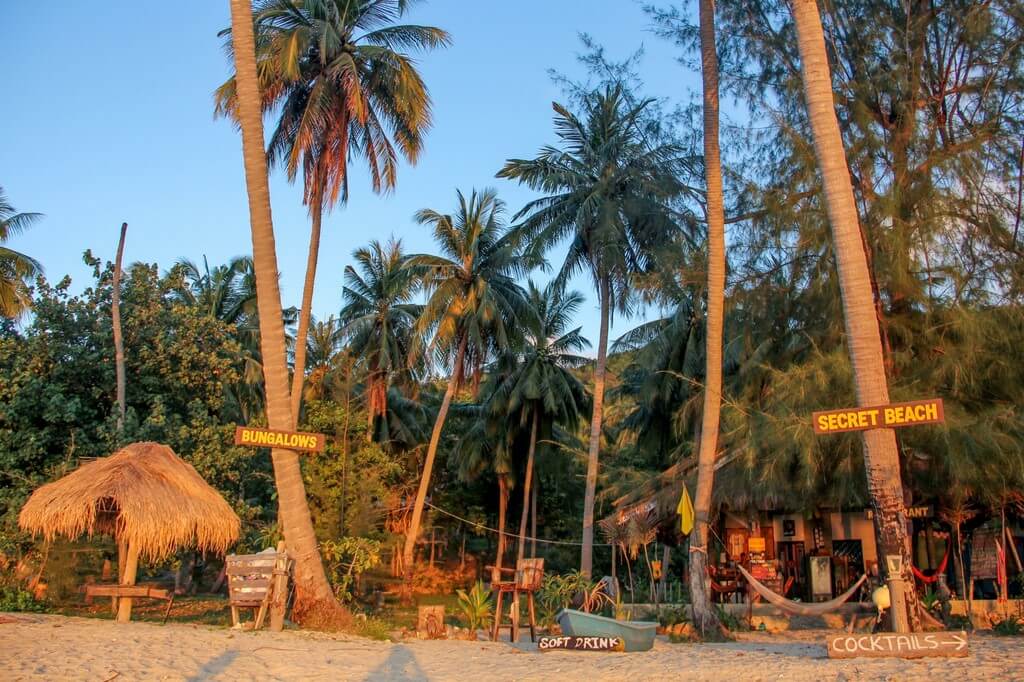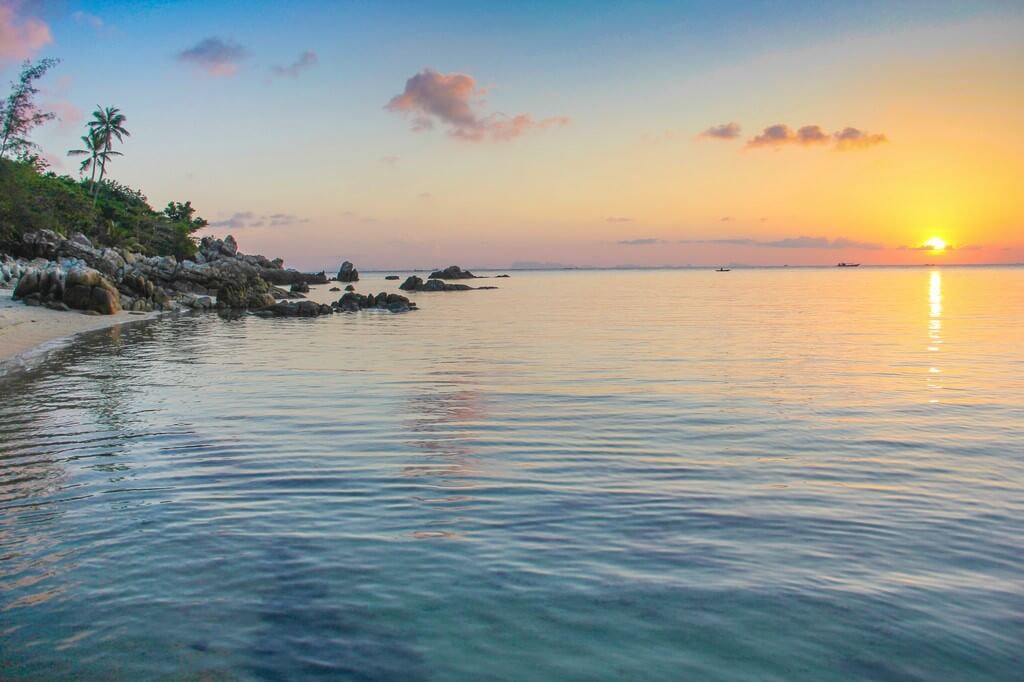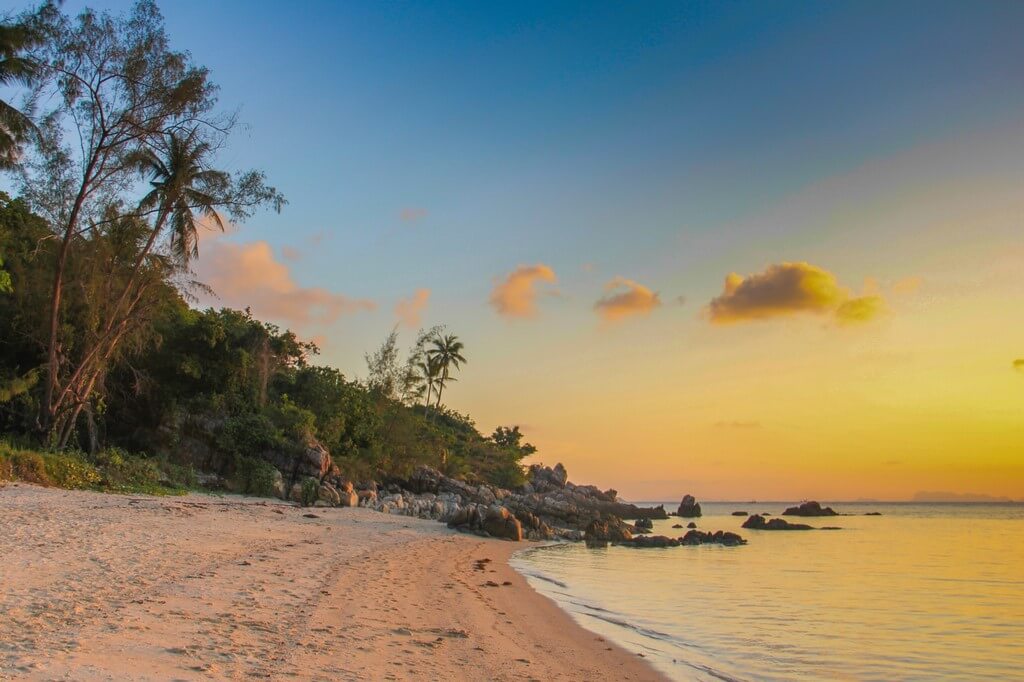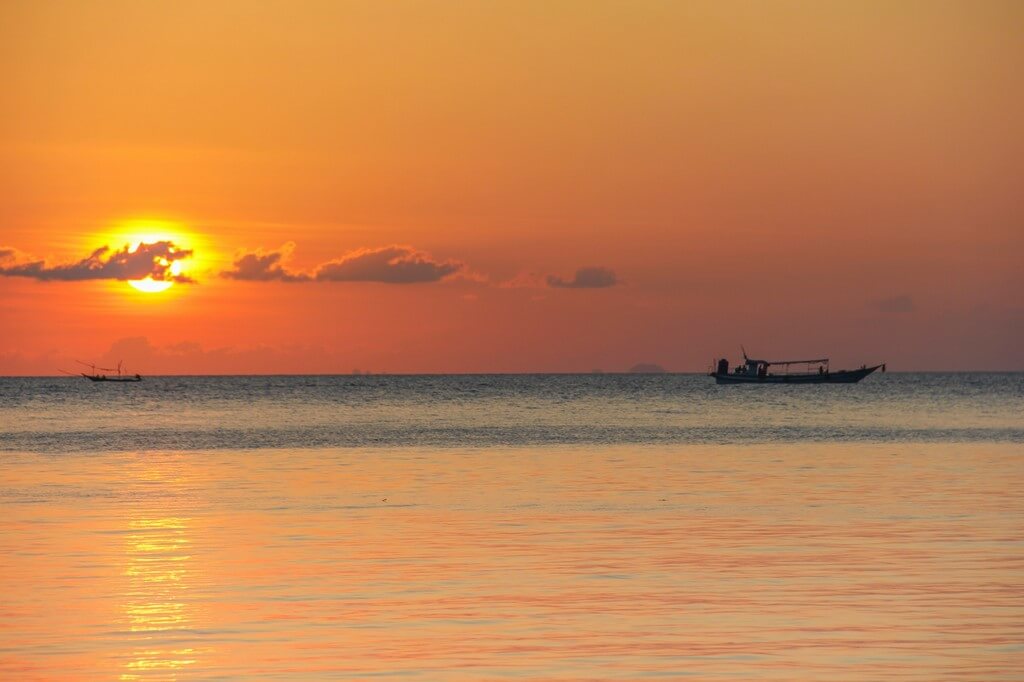 If you make it to the Haad Son resort, follow their signs to the "beach" too. I loved this little temple we discovered. At this point, some of you have discovered a theme here… basically, you can't go wrong with the beaches in Koh Phangan. Catching on?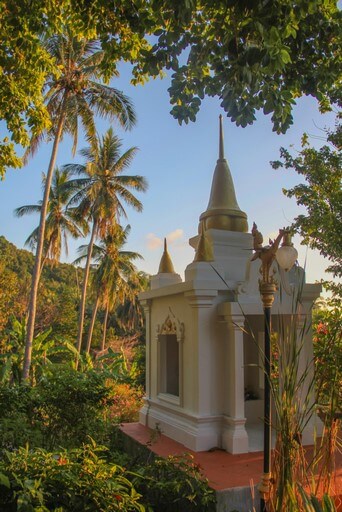 I would suggest a motorbike to get the most out of the island. Like anywhere in Southeast Asia it's always an adventure, but at least in Koh Phangan it's just about impossible to run out of gas. There are honor system "gas stations" every quarter mile. (I exaggerate, but only a little.)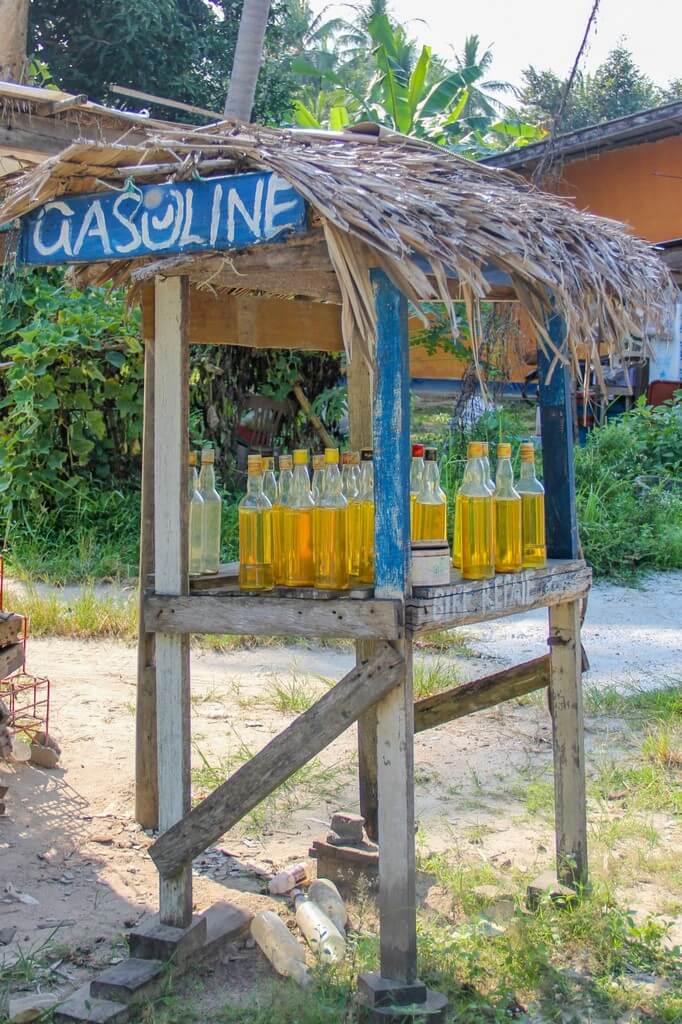 Take a yoga class (or several). I didn't… But if I ever make it back… I will. And I imagine this is what your view would look like while lying in savasana.