During one of my first lunch dates in Okinawa I started dropping hints that I love cake decorating. And by hints, I mean I came right out and said: "If you ever need a cake decorated- I'm your girl." It just so happened that one of the girls I was eating lunch with is a baker who doesn't decorate. I could decorate all day, but I've always been a boxed-cake kind of baker, so it was a match made in heaven. As fate would have it, the second girl at lunch that day is expecting her first son in February and her baby shower was a couple of weeks away. So that is how I got my first joint cake decorating gig in Okinawa.
We had it all planned out. Kelsey would bake the cake and prepare the frosting. I would take over when the "yummy" was finished and cover it with "pretty". All was good, until we found out they wanted cupcakes. Not a cake. I love cake decorating (as stated) but I had no idea how to do fondant cupcakes.
We met twice to discuss possibilities. We both wanted our first public presentation to have a "WOW" factor and I had no idea how to do that with cupcakes. The best I had come up with was to do cupcakes on tiers and then decorate a fondant cake on the top tier.
<Enter Pinterest>
As per usual, I finally closed my computer feeling inspired. I could do this. Fondant cupcakes? No problem! I had my weekend planned out- and the whole thing revolved around fondant… until…. we finally got the email we had been waiting for for months. Our furniture was arriving that Thursday. This threw a little kink into my plans, but also meant that all of my icing color would be here before the big day, so I adjusted my plans (something I'm getting a lot of practice with as a military wife) and after two days of unpacking and a full day of rolling fondant, here are a few iphone pictures of the finished cupcakes.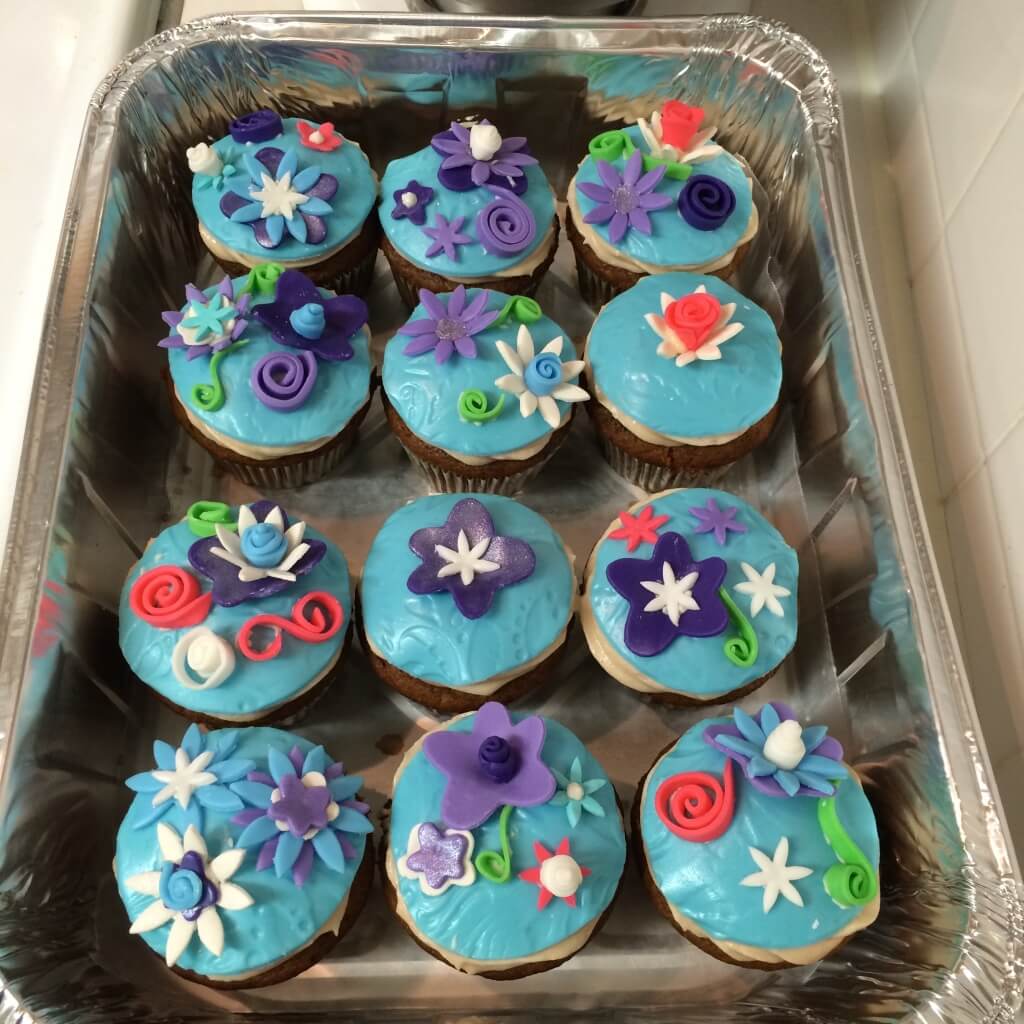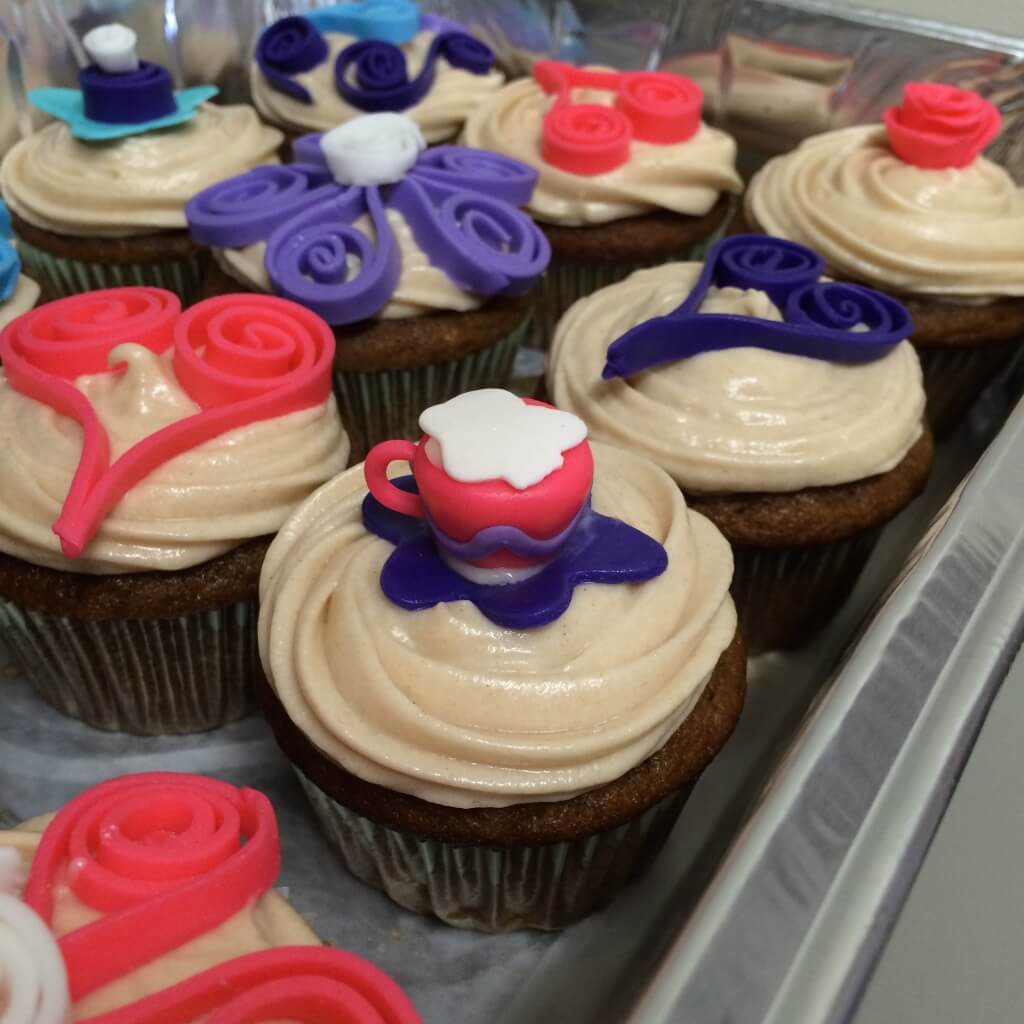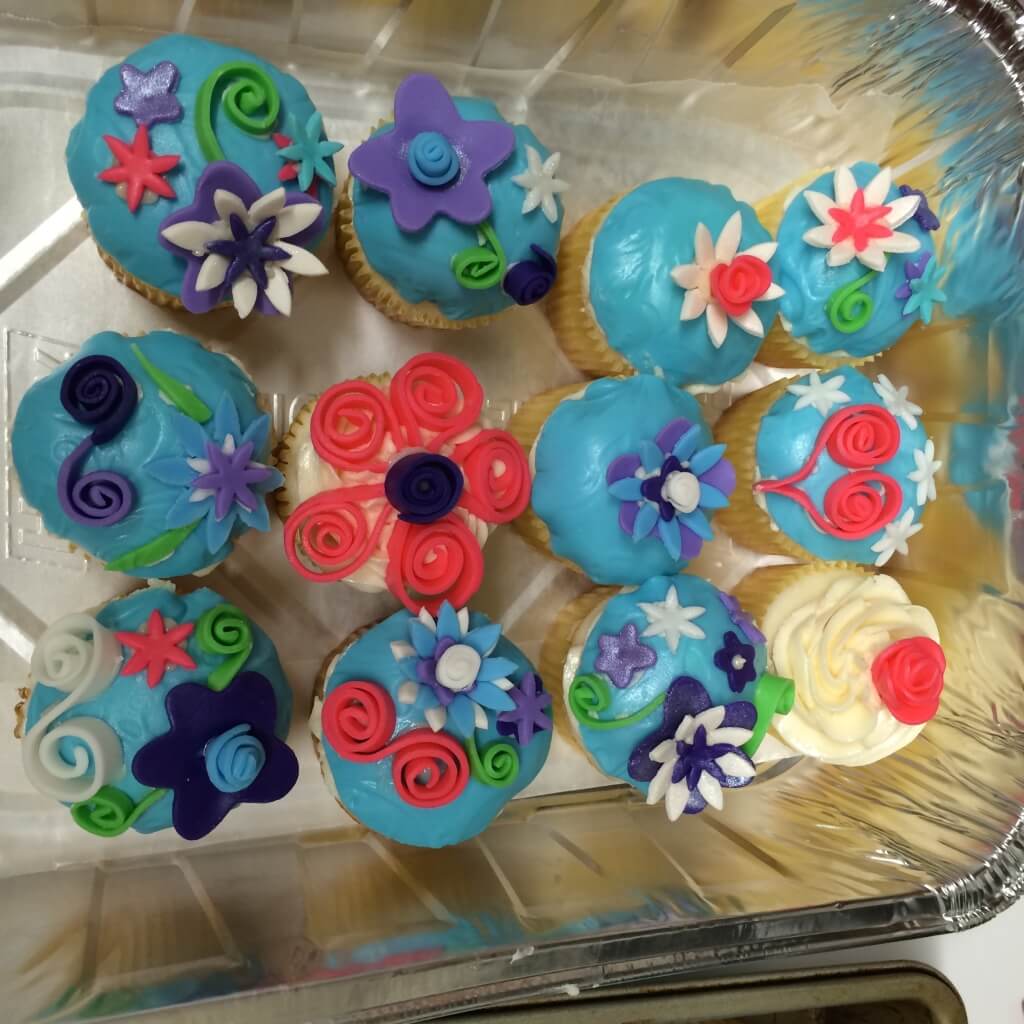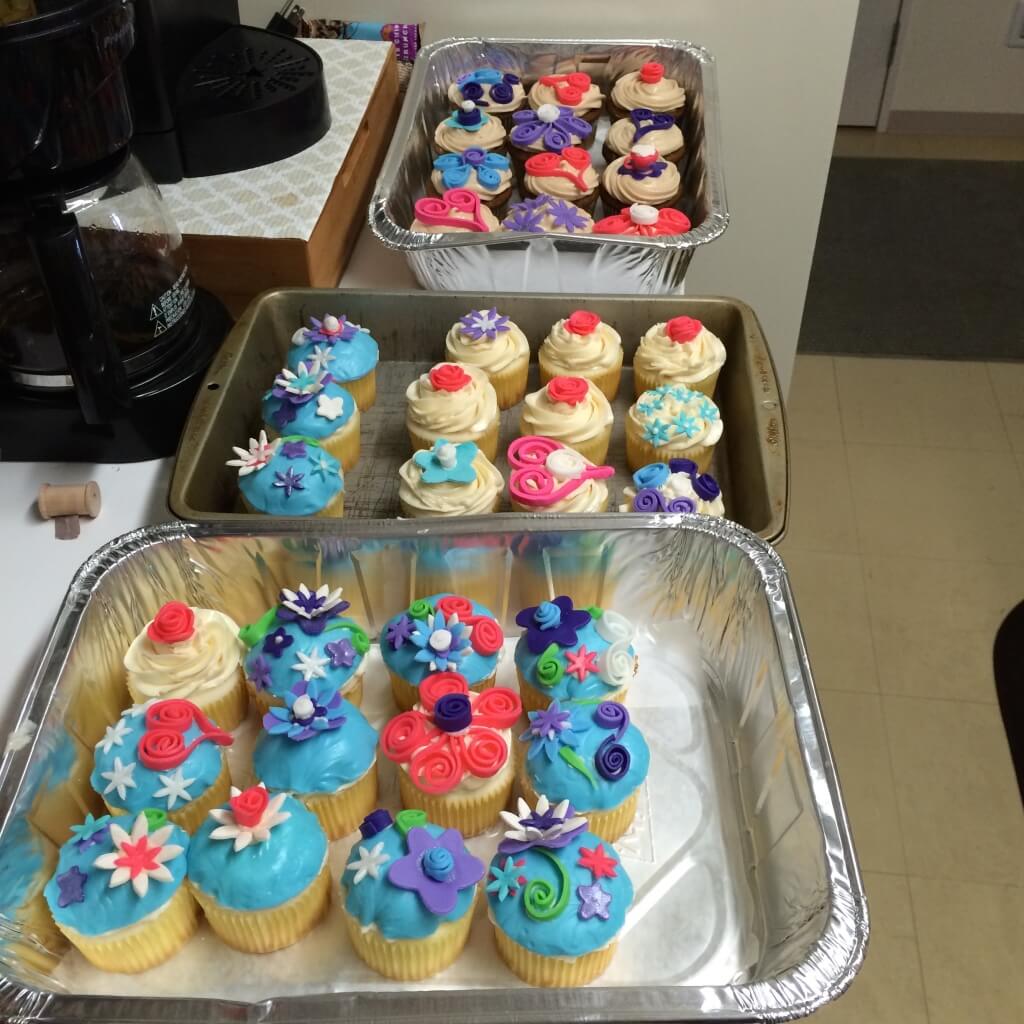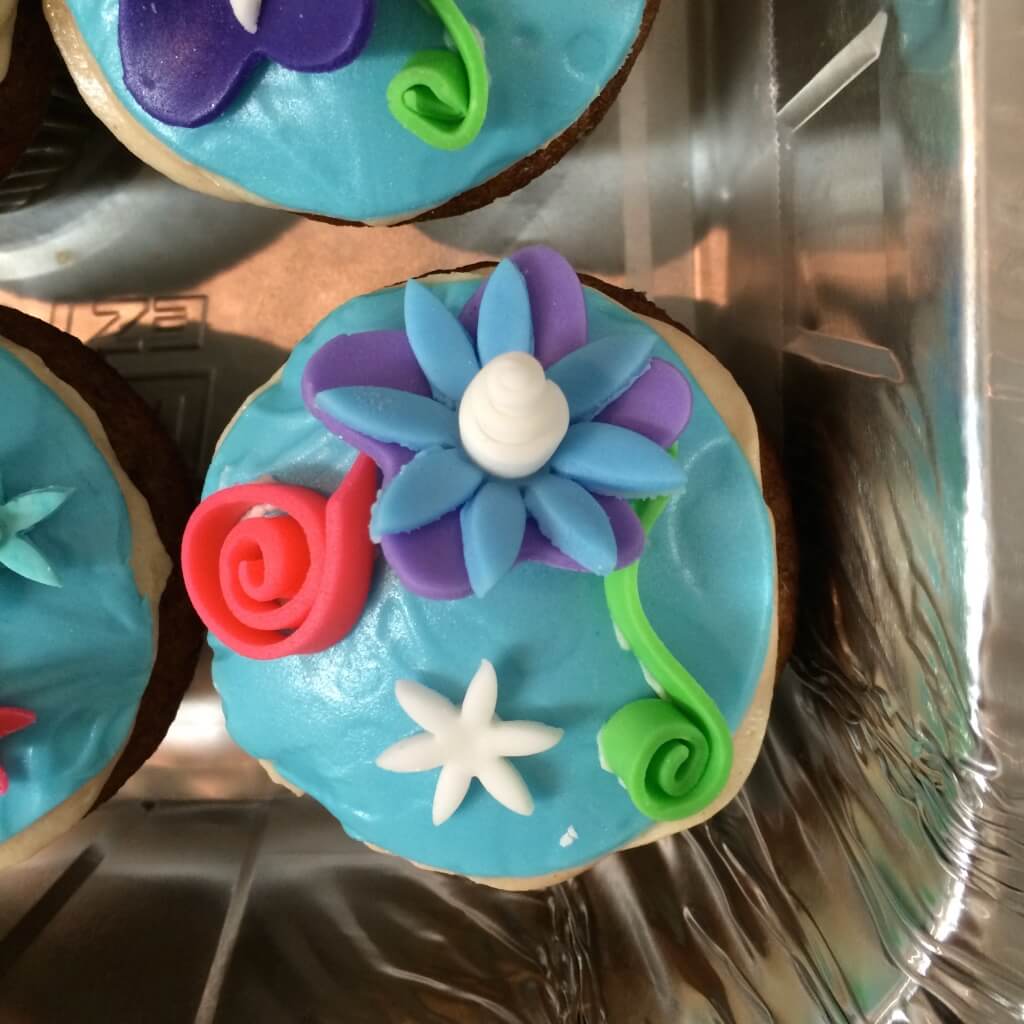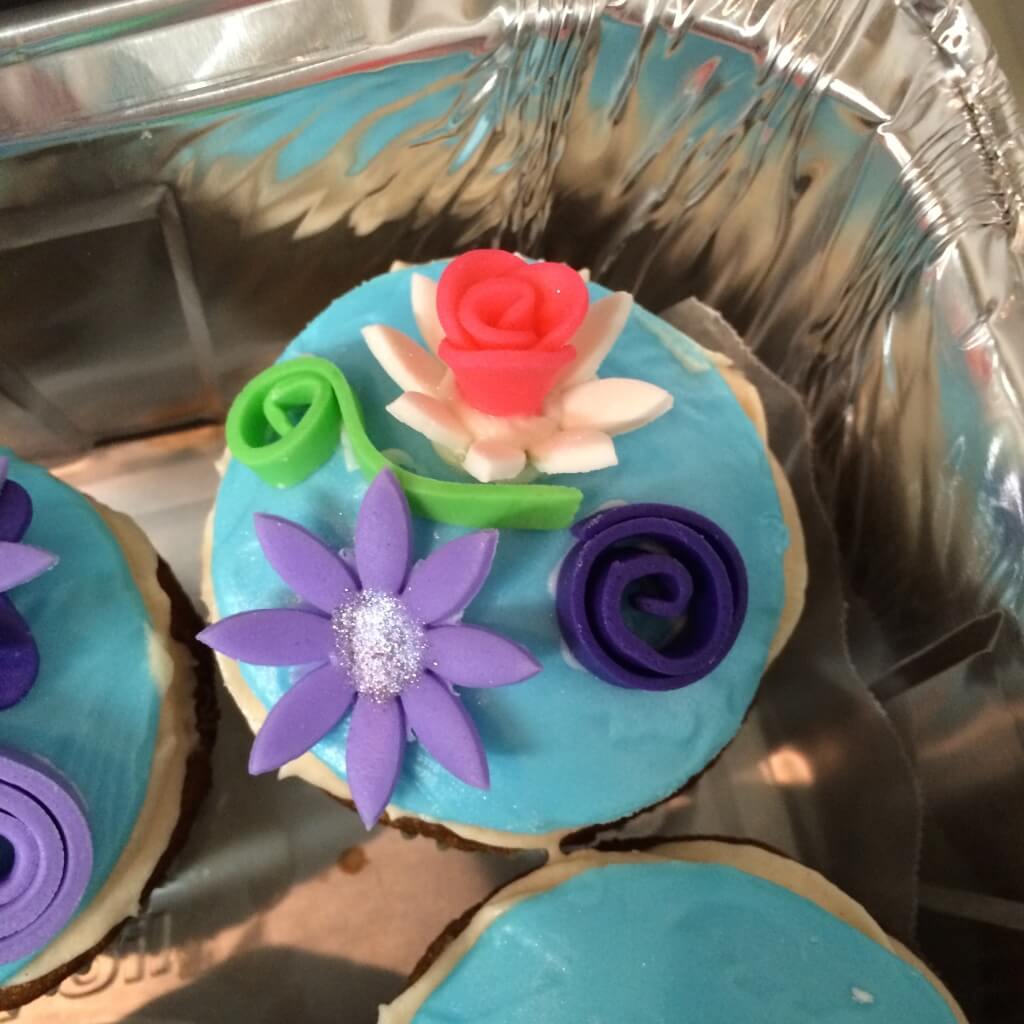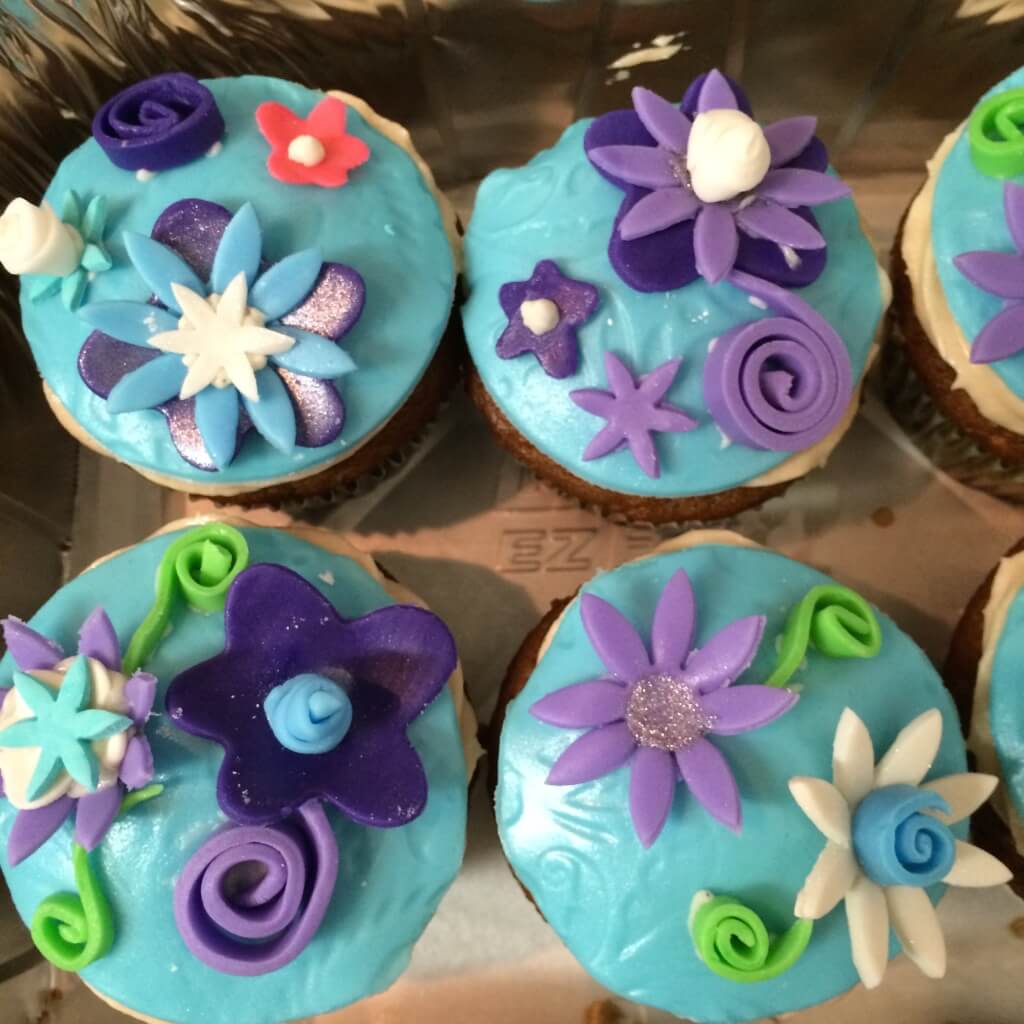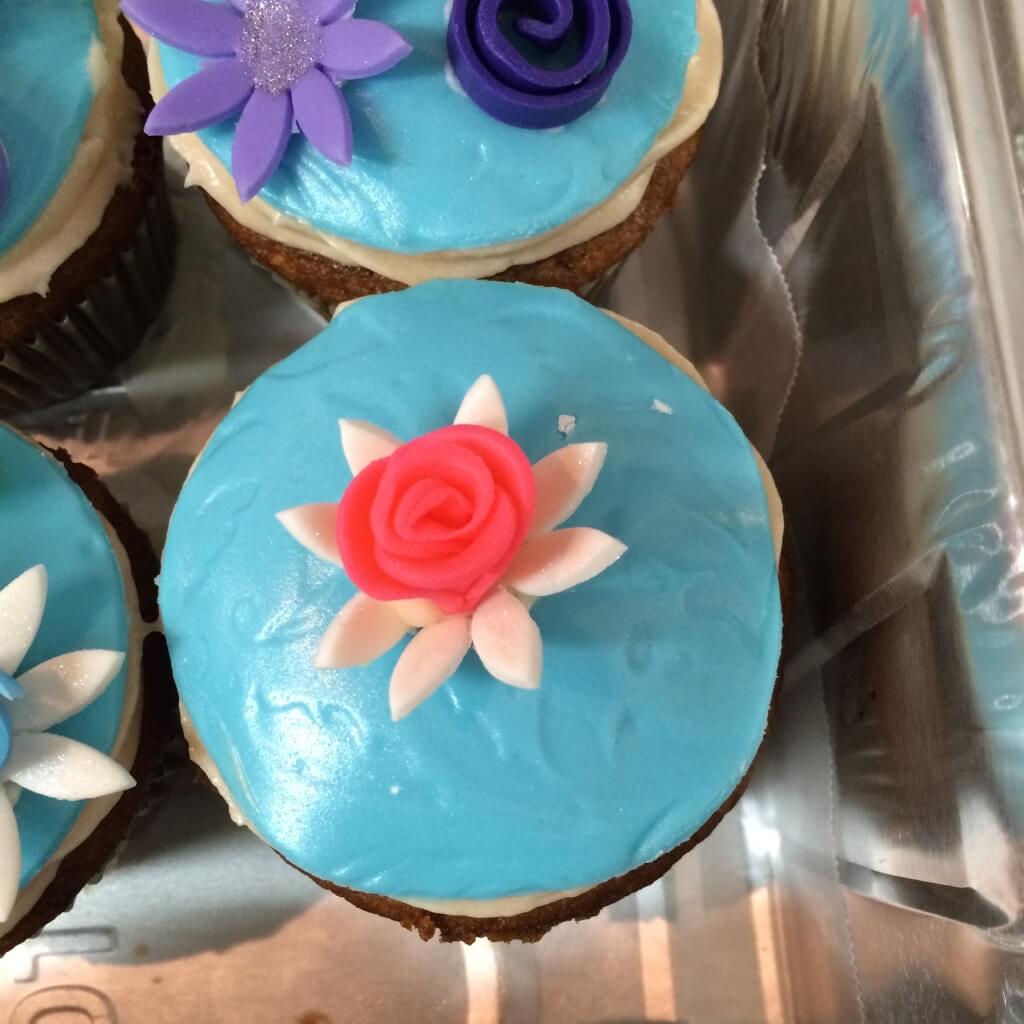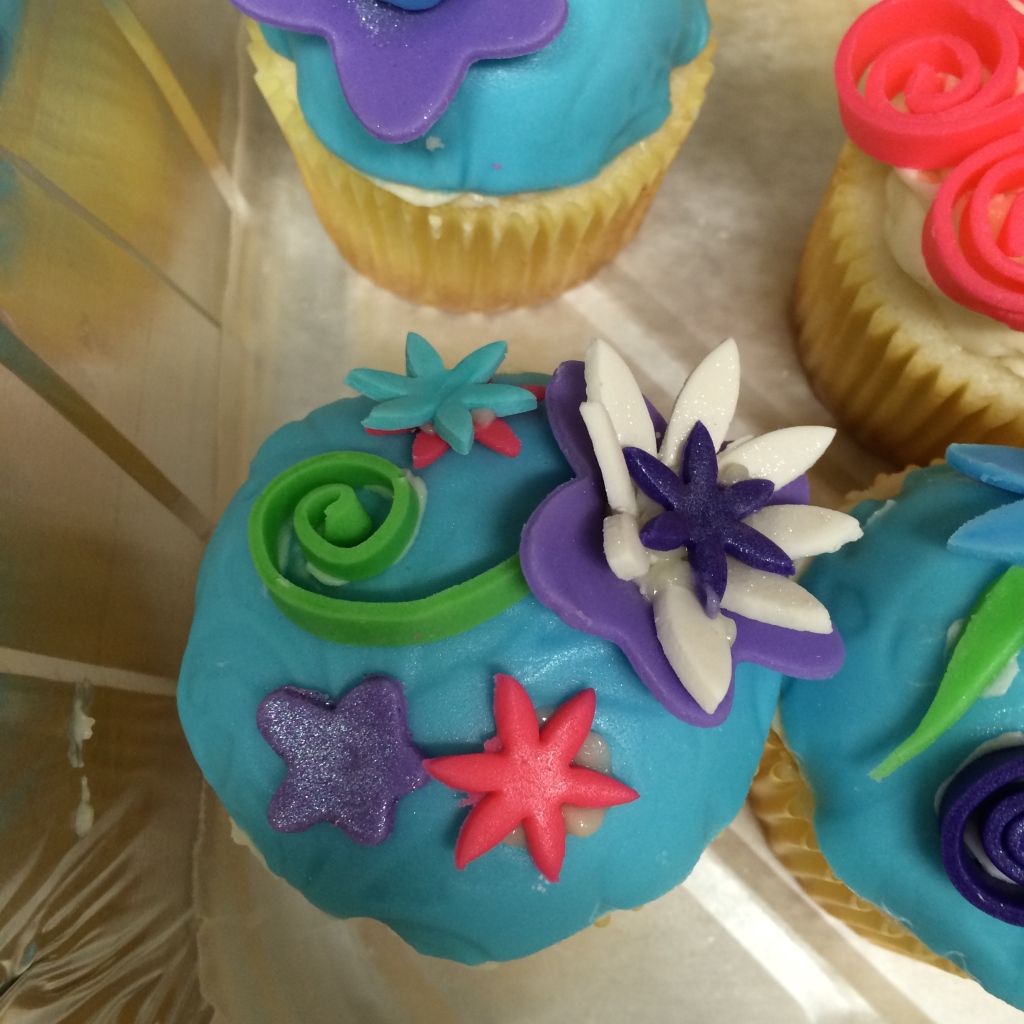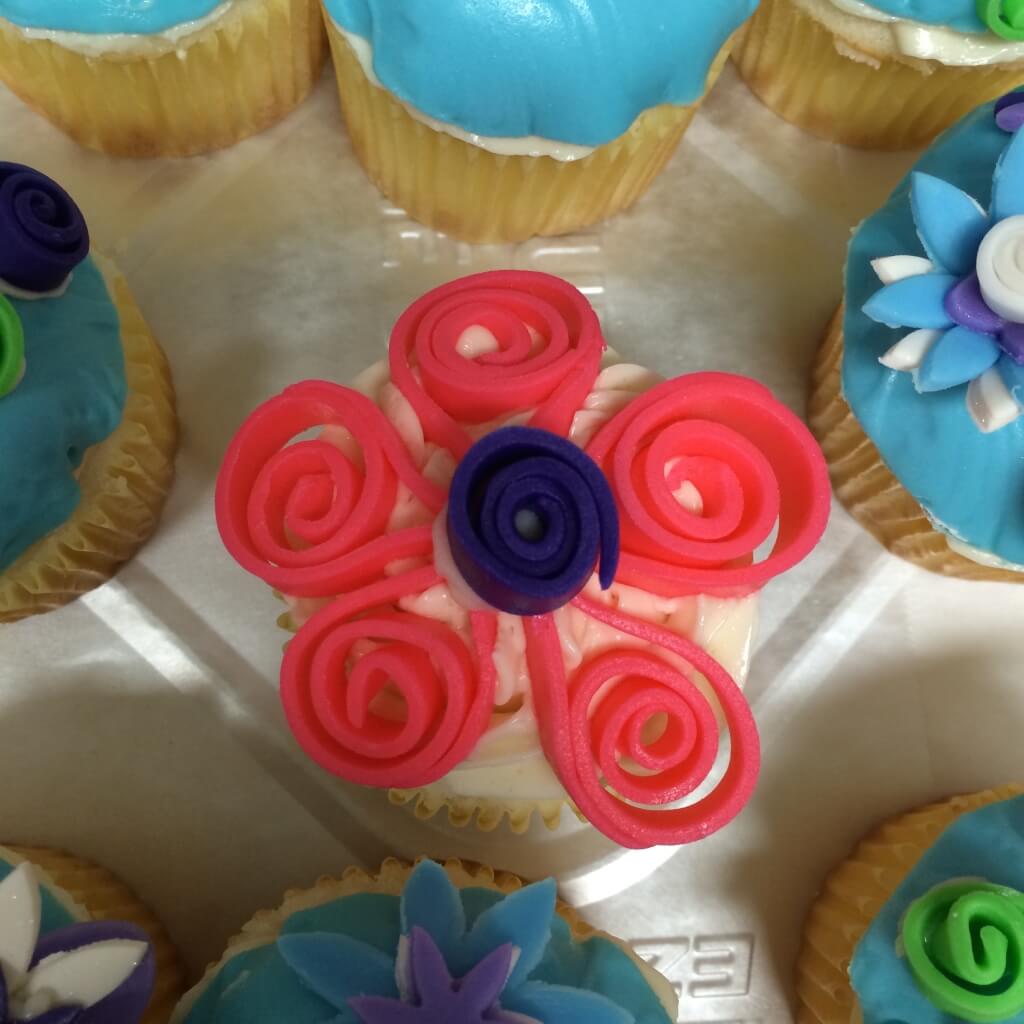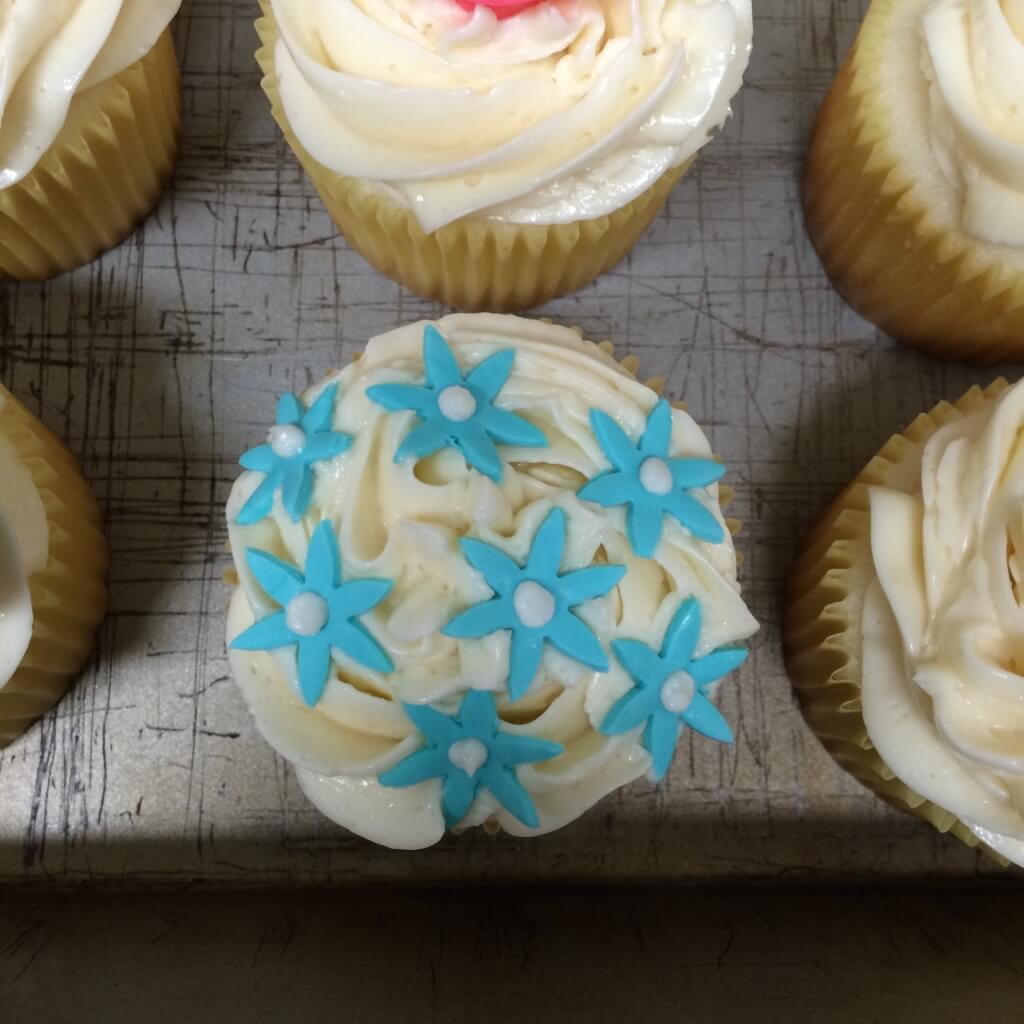 Someday when I am not rolling fondant surrounded by unpacked boxes stacked around me, I will take pictures of the process, but for now… I will just explain how we assembled these little lovelies.
No two cupcakes were the same and I pretty much stuck to the theme of swirls, twirls and sparkle. Because we were showering the mama of a baby boy I wanted blue to be the central color, but given that it was a tea party- there was no way I wasn't going to be using at least a little pink!
I used quilling techniques to create all of the swirls and twirls. Then I used a couple of fondant cutouts to punch out dozens of flowers from rolled fondant in a variety of colors. I knew I wanted to stack the flowers so I used several shades of purple, blue, pink and white for this part. Punching out the shapes was easy. The obstacle was to give them dimension. I didn't want them to all lie flat atop the cupcakes. I have no idea what the professional technique would be, but my DIY solution was to create rings out of aluminum foil and place the flowers inside so that they could dry with their petals pushed up. I created the tea cup & saucer and all of the roses by hand. I let the pieces sit over night to stiffen up, and the next morning the last step was to assemble them.
First I created the blue fondant cupcake covers. It's important to do this right before assembling so they are still pliable and can be draped over the cupcake easily. I sprinkled the blue fondant with edible shimmer, then rolled it out with a patterned glass bottle which gave the coverings a beautiful sparkling texture. (You have to look closely to see it in the pictures.) The last step was to create unique patterns using the cutouts, the quilled scrolls and the roses.
All in all, it was a very successful Sunday. The cupcakes had every bit of the wow factor we had hoped for, we got several birthday party cake requests from the shower, and I conquered my fear of fondant cupcakes. The only downside was all of the clean up I had to do before I could continue unpacking our kitchen.