When I think of Corfu, I think of the color blue. Not because it rhymes… although that is a bit serendipitous. No… I think of blue because it just really is. I'd never seen water in so many shades of blue.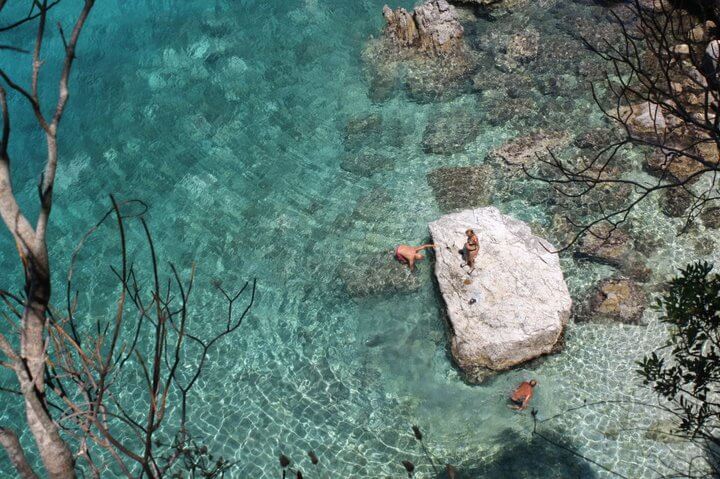 Many of the popular Greek islands: Santorini, Mykonos, Andros, etc. are in the Aegean Sea located southeast of mainland Greece. It's easy to hop from one to another because they are all relatively close. Corfu is a (now) Greek island located in the Ionian Sea on the northwest side of mainland Greece. Not the best starting off point for island hopping, but probably the most popular Greek Island as a destination all its own. It's one of the larger islands, the water and beaches are gorgeous and it has a very rich history. Before uniting with Greece, Corfu was ruled at different times by the England, France and Italy, and is still teeming with the influences from all three.
We went to Corfu, Greece in 2011 for a wedding celebration. Before beginning this post I wondered if I could make myself use the words Greece and wedding in the same sentence without using a "My Big Fat Greek Wedding" reference? But the answer, it turns out, is No. So, okay, there. I've mentioned it and gotten it out of the way. We can move on.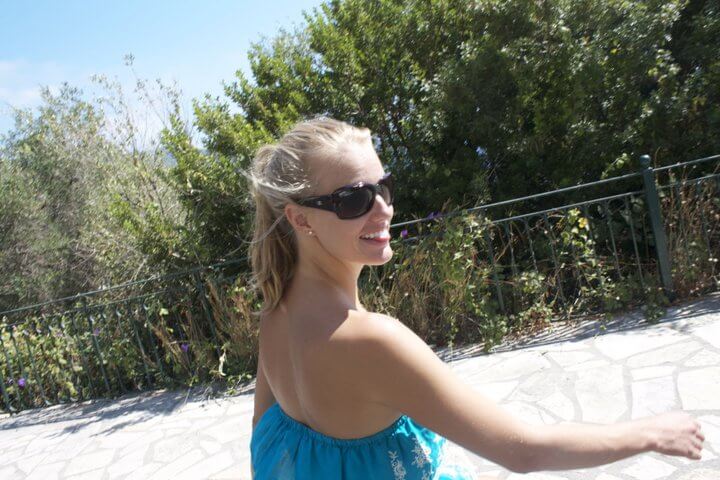 The wedding was one of the most beautiful displays of love I've ever seen. The couple was absolutely smitten. You could tell that the bride didn't care about any of the silly details that brides can get bogged down with. She was just so happy to be celebrating their love. That's not to say the details weren't spectacular, they were. The wedding was hosted at the groom's family's beautiful home which has million dollar views and a picture perfect Greek terrace. There was enough food to feed the town and by the end of the night, I think they had. People just kept joining the party. I found the whole event enchanting and hoped someday my own wedding would be just as fun/romantic/casual/perfect.
---
(Spoiler alert: mine turned out to be a bit different, but it was still pretty perfect- and the guy? Ohhhh the guy! )
---
We were spoiled to be in with the locals, and therefore privy to some of their favorite secret beaches. We had rented a car, which was easy and not terribly expensive, but requires an International Driver's Permit (IDP). After doing a little research it looks like it's possible to rent a car without one, but you can be fined very heavily for getting caught, and there is a good chance you will as rental cars can be stopped just to check that you have your papers in order. I'd also recommend you brush up on your stick shift skills, as that was our only option.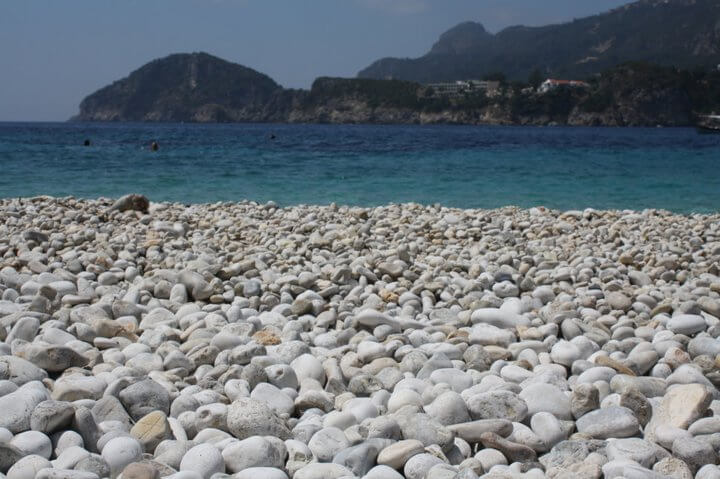 We started off at a small secret beach which I swore I'd never share (and wouldn't be able to get you to, even if I tried!), and then continued to drive around the island.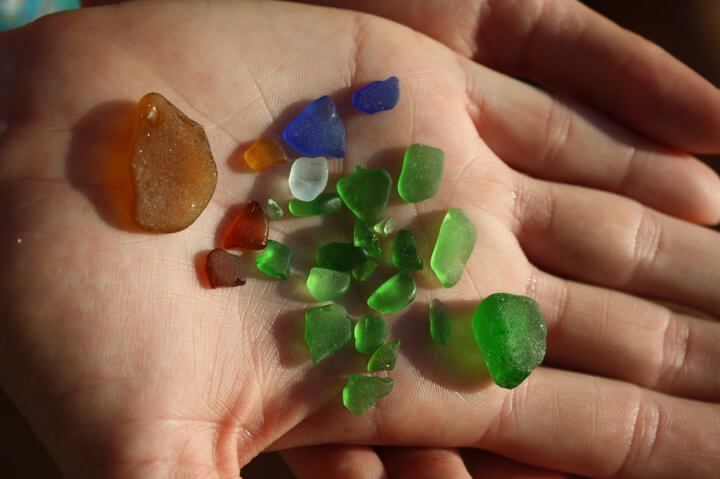 The second beach we visited was Corfu Rovinia (pictured in the next three photos). This is a rocky sand beach with a few natural caves and is a popular tourist spot, but not terribly overrun. I've linked up a site with additional pictures, information and a map.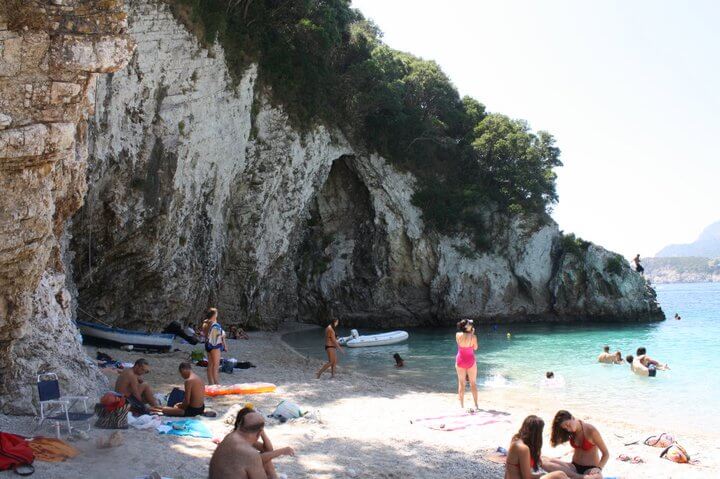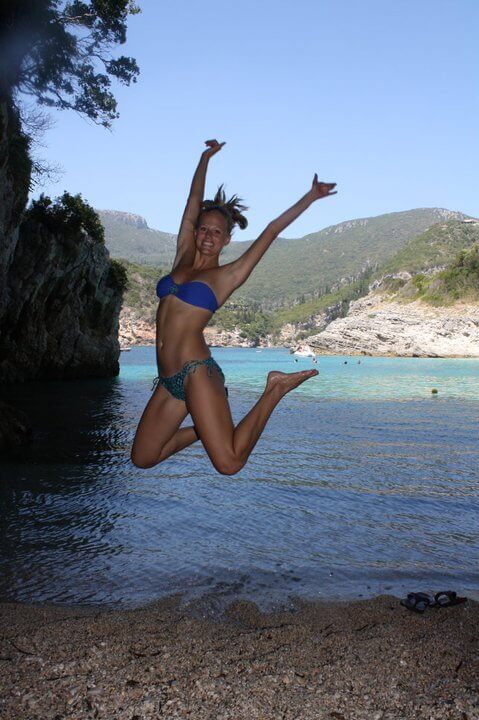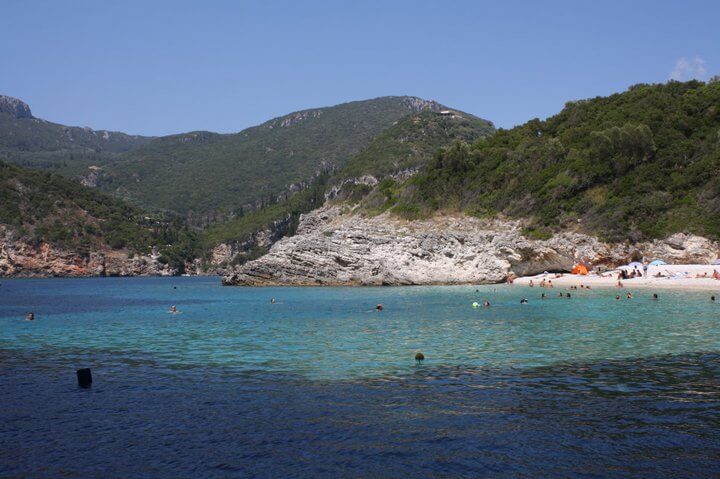 Next, we moved on to a cliffside bar at the famous La Grotta Cove, one of the most popular beach bars among young European tourists. We enjoyed the vibe for an hour or so, but it's definitely more of a young party spot, and there isn't really a beach per-se.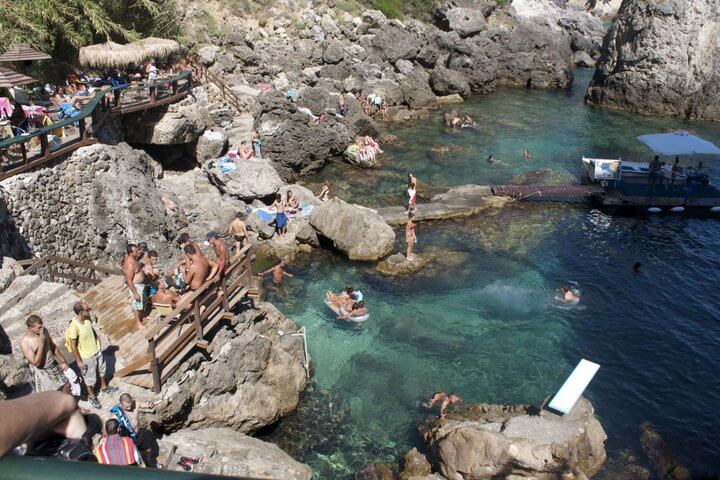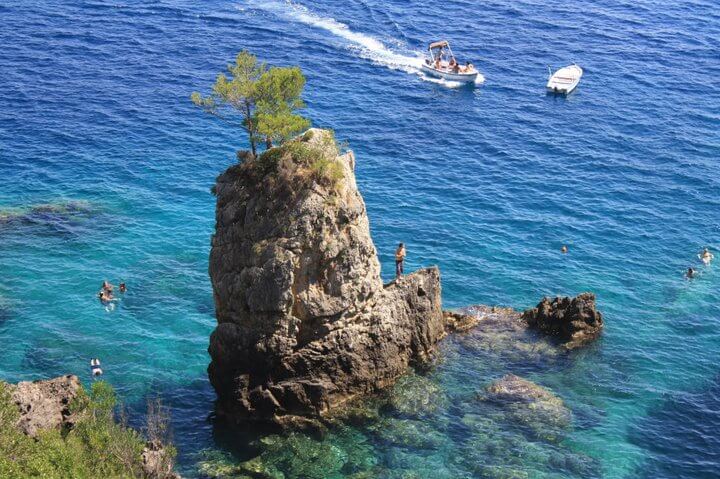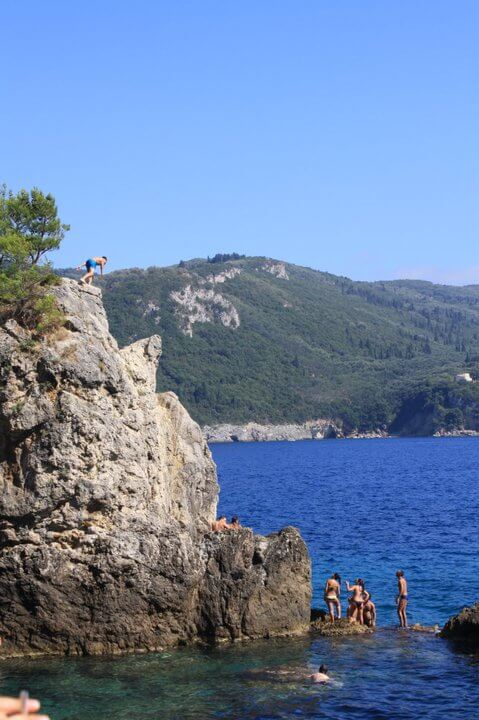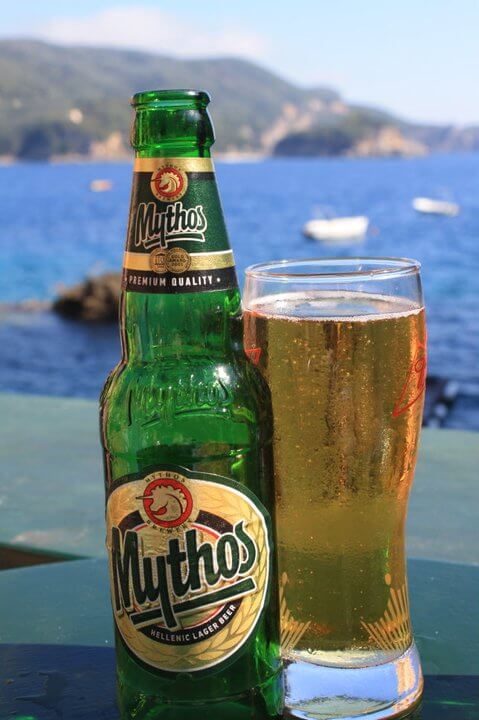 We drank our Mythos, and obviously enjoyed it tremendously, but after a little while the music started to wear on me, so we moved back to the beach. Is it possible that I was kind of old and boring even at 25? Eh… oh well.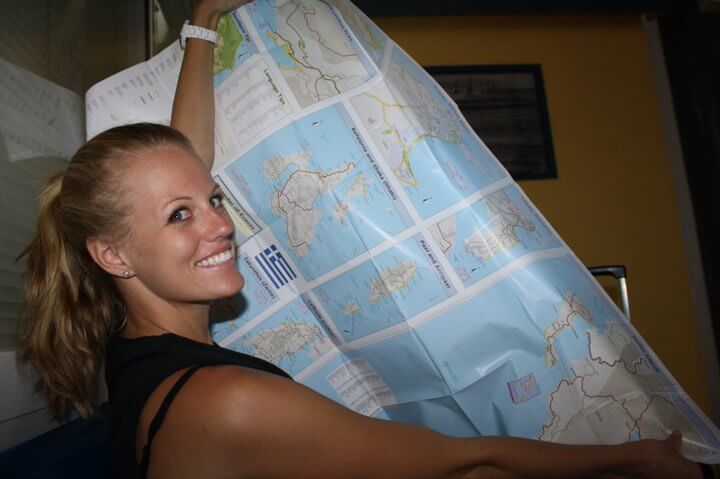 Corfu is full of beautiful beaches, and I wish we'd had more time to explore! If we had had a few more days I'd love to have visited the Canal D Amour which is a heart shaped beach with gorgeous rock formations and Marathias, which is known for the purifying properties of its sand. But it's always nice to leave wanting more. Gives me a great excuse to come back!