b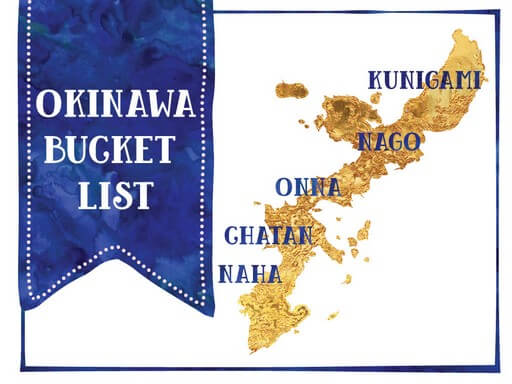 Dane and Mindy Arnholt lived in Okinawa from 2014-2017, this list was made during our time on-island.
I decided to format my Okinawa Bucket List the way my brain formats everything: with lists and pictures. I'm using my own photos for the things that have been "crossed off" but I'm using photos from OkiHai and several of my Oki Blogging buddies sites for the others. Each caption links to a site with information and (usually) directions… because let's be honest- I'll never cross everything off of this list if left to my own sense of direction
The lists are broken down geographically in the simplest way I knew how: Northern Okinawa (basically everything north of Nago), Central Okinawa (south of Nago and north of Naha), and everything that falls "South of Central" (near Naha and below). I've also included sections for Dive Sites, Festivals, Must See/Must Do's, Outer Islands and Mainland Japan.
I expect that my Okinawa Bucket List will grow and evolve over the next few years as I discover more things to do in Okinawa, but it's an ambitious list and it gives me goals. What do you think? Am I missing anything? Feel free to comment if there's anything I should change or add!
North of Nago
Okinawa- Home Sweet
South of Central
Dive Sites
Sunabe Seawall
Keramas- Akajima
Bolo Point/ Cape Zanpa
Hedo Point
Horseshoe Beach
Junkyard
Kadena North
Maeda Flats
Blue Cave
Maeda Point
Onna Point
Toilet Bowl
Mermaids Grotto
Festivals & Events
Must Do's
Outer Islands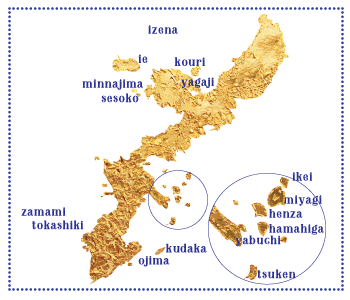 ~Approximate~ Map of the Okinawa Outer Islands
Mainland