These days everyone has a camera. And that means everyone, and I mean everyone, is a "photographer." I had a conversation recently about how I fell into the same pattern when I got my first DSLR. I learned how to adjust my aperture, shutter speed and ISO… and bam! I decided I was a photographer.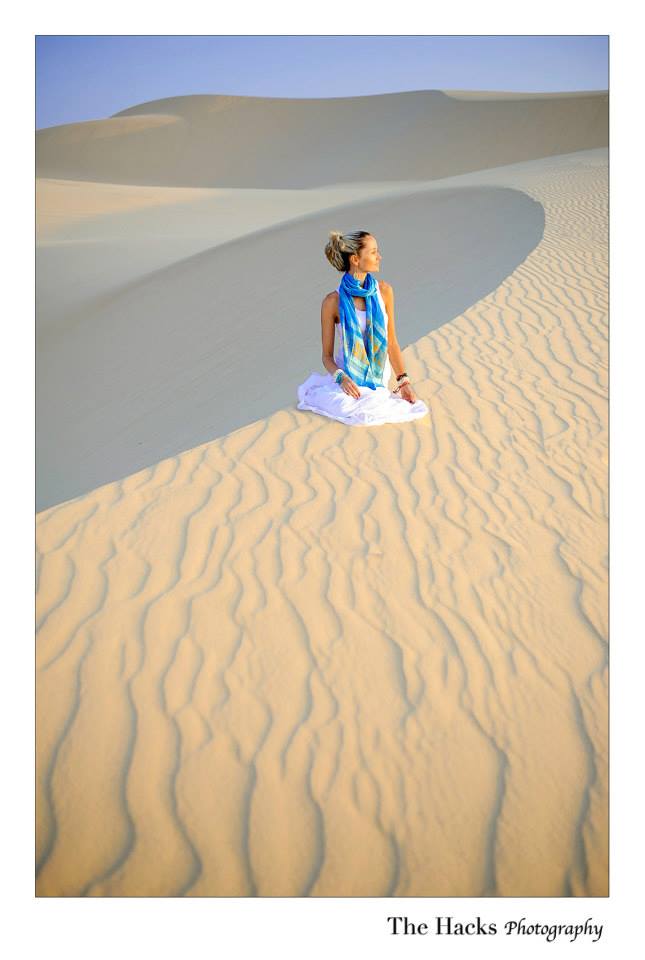 I felt that way for a little over a year until I started traveling and met Simon and Jill Hack in Hoi An, Vietnam. They are wedding photographers based in Cyprus for half the year, and travel photographers for the other half. I saw their gear and approached them because I wanted to be friends. We hit it off immediately and arranged to have dinner later that night. After scrolling through about 20 of the raw files on their camera, my "I'm a photographer" bubble burst. "Wow." I was a pretty talented picture taker, I was shooting in manual, I had an eye for composition, and I got some pretty creative shots… but I was not a photographer. This couple… they were photographers! I haven't really used that term to describe myself since.
Photography in Okinawa is no different. The island is absolutely crawling with photographers. Some are take-your-breath-away fantastic. Meredith Novario (a photo crush of mine) was recently featured in National Geographic. Like the National Geographic magazine. It's safe to say she is a decent photographer. Others are pretty good. In fact, a lot of them are. They take family photos that are at least twice as good as the pictures you would take on your own. A third group (and definitely the group I fell into the first year after acquiring my camera) seems to flood the Okinawa Yard Sale page offering $50 portfolio-building sessions. They are learning… and that's great, we've all been there. Although I do wish someone would have pulled me aside at that stage to tell me that watermarking a photo didn't automatically make it look more professional.
Then there is Fairy Dust Photography. She's the kind of good that makes me giddy.
Her magic goes beyond taking great shots. Sure, she can take family photos at the beach with the best of them- but her real gift is her ability to imagine a fairy tale scene and bring it to life with her subjects.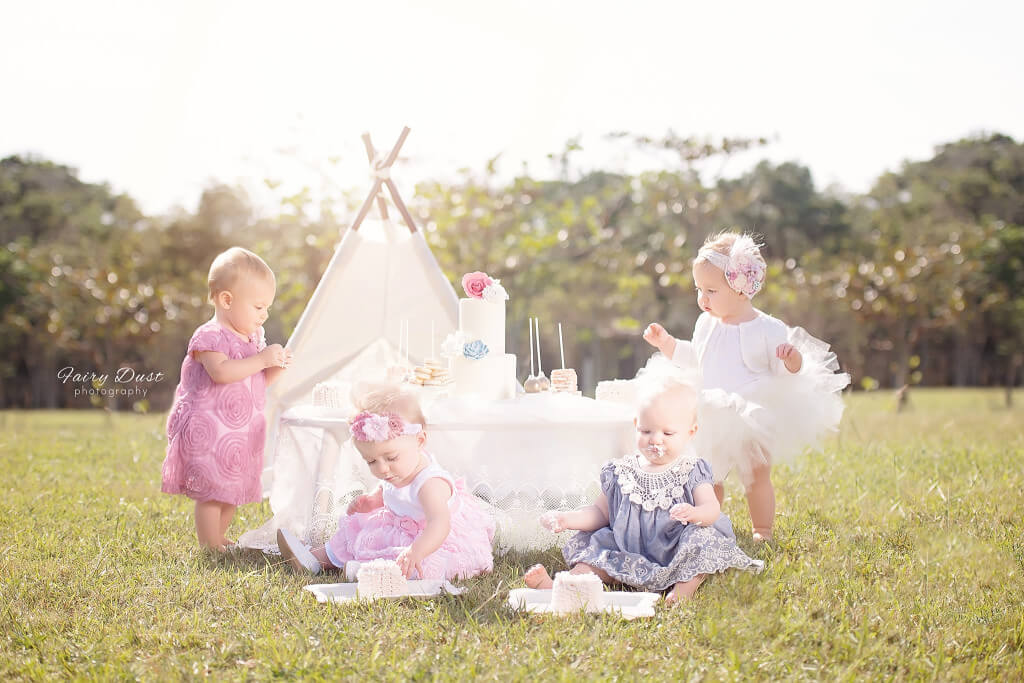 I've been photo-stalking her website since my first month on-island, and her dream-like images evoke a sense of nostalgia that leaves me feeling like she must have actually found a way to brush her subjects in fairy dust.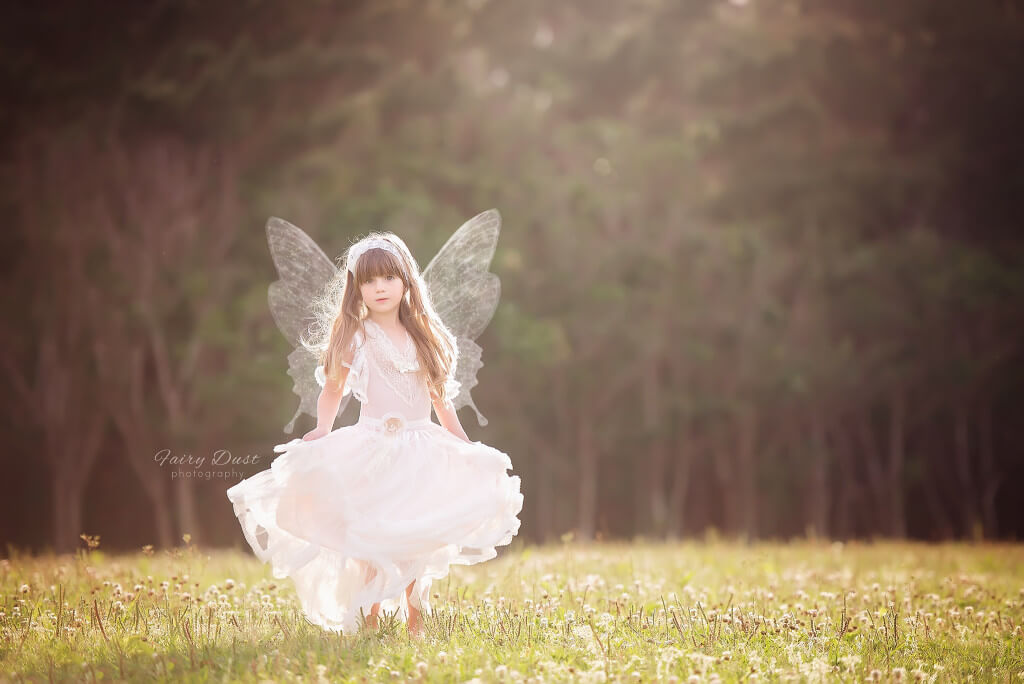 When I saw a post that she was leaving the island, I knew it was my last chance to meet this photo-genius in person, so I messaged her about a month ago asking if there was any way that I could take her to coffee and pick her brain for an hour. I offered to pay for her time. I never really expected to hear back from her. It has not been my experience that photographers really embrace mentoring picture-takers. Instead she surprised me when she messaged me back immediately and set up a date with me.
I can't tell you how excited I was. I got there early, brought some papers to edit and just sat there getting nothing done, wondering what she would be like in "real life." I am such a nerd. When she rounded the corner I popped up from my chair and said, "Oh my gosh! Hi! I'm Mindy!" I definitely overwhelmed her with my verbal exclamation points. Turn down the enthusiasm, I warned myself. She is just a person and you are scaring her. We sat down for coffee around 9:15. After about an hour, I had calmed my nerves and started to feel like she really was just a person. Five hours later, we felt like old friends.
We kept checking our watches and thinking, geez… maybe we should get lunch or something. But there was never enough of a break in our conversation to relocate. We talked about photography (naturally) but the conversation moved easily from one subject to the next. We talked about our families, our love stories, our husbands, her daughter, adjusting to the military, working in Okinawa. And then… the conversation moved to Disney. If there had been any question of whether or not we were compatible, this subject sealed the deal. She loves Disney. She got married at Disney. "At the Grand Floridian Wedding Pavilion?!?!" I gushed. She looked at me surprised. "I worked at Disney for five years!" I told her. Done. We might as well have started braiding our friendship bracelets then and there.
After our five hour coffee date, she texted me: "I feel like we didn't talk enough about the technical stuff. Would you want to accompany me on my last photo shoot before we leave?"
I was still in the car on the way home and I did a little car dance. "Duh!"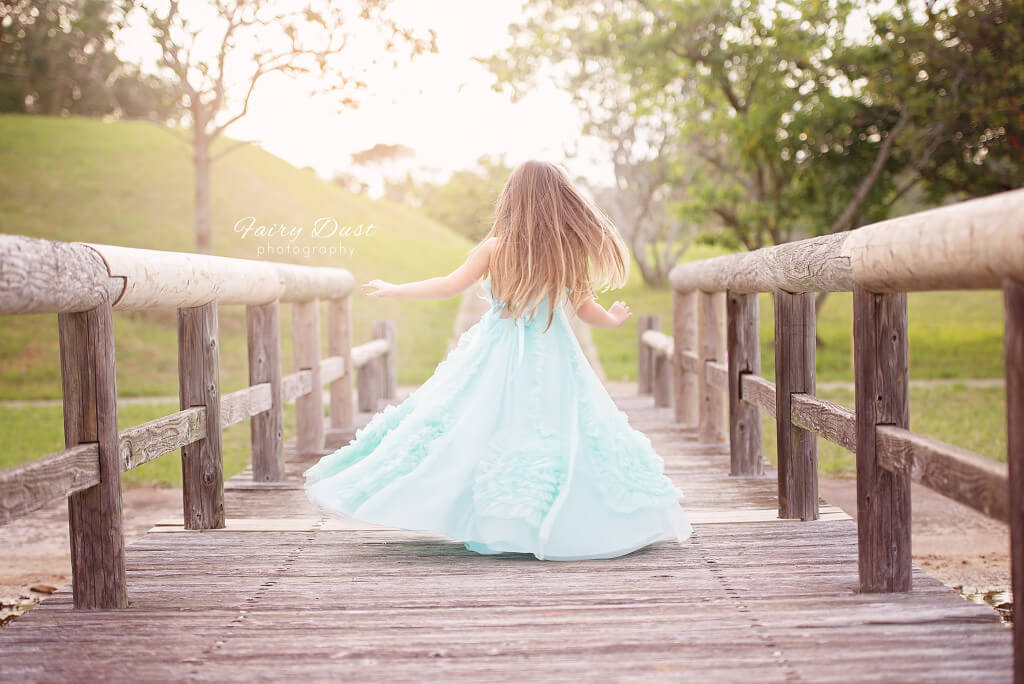 Over the next week and a half (her last on island) we talked every day. "Looks like you and Fairy have become pretty good friends," my husband observed when I was on my way to meet her for lunch one day. "You can call her Lauren, she's a real person to me now," I told him. "No, I like Fairy," he said. She liked it too.
Accompanying her on her last photo shoot, a model call she had held to show off a gorgeous dress she'd recently acquired for the under-five crowd, reminded me how I felt after I met Simon and Jill Hack. This girl plays with light like a kaleidoscope. I crouched down, practically on top of her, trying to see what she saw. She took off her camera and let me look through the viewfinder. I lowered myself to the position she had been in. Magic. Fairy dust magic.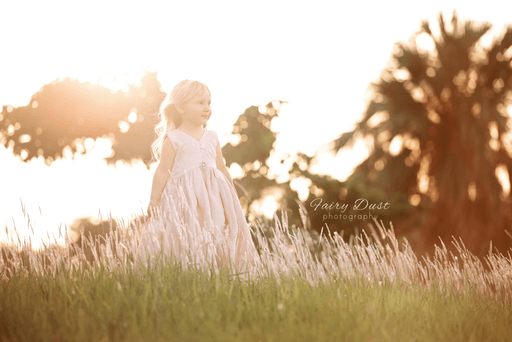 Her husband teased us when we hugged after dinner two nights before they left. "No tears!" he laughed. "Seriously… it's been two weeks!" He was right… but still, I hated saying goodbye to her. On the bright side though, I did love buying all the photo props she couldn't take along! So now my new friend is gone, and Okinawa has lost one of the best photographers it's ever had.
But I'm still here, an avid picture-taker, with a friend whose photography inspires me to keep pushing myself until my own images captivate me the way hers do. They say you should surround yourself with people who lift you higher you… so I did. Even if it was only for two weeks.