I was a terrible tourist in Bali, but like I said… I wasn't supposed to be in Indonesia to begin with… so visiting Tanah Lot: the Temple in the Sea, was a win.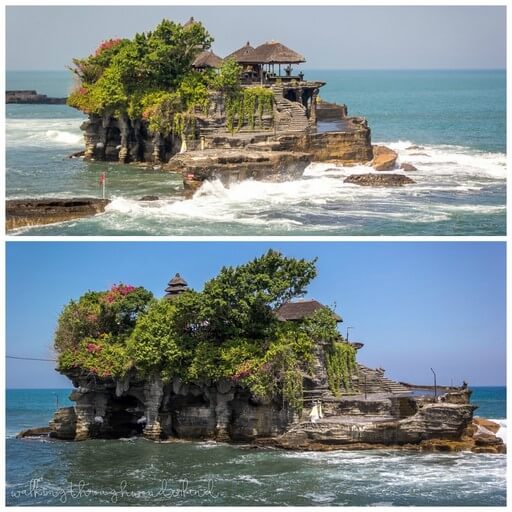 I'd seen photos of this iconic temple before my first trip to Bali, but somehow, I never made it there. When I saw Tanah Lot (the proper name for the Temple in the Sea) on Shannon's itinerary, I pulled myself away from the gorgeous Arsana Estate and made an exception to my working holiday rules. You just can't turn down an opportunity to see something like this when you are staying only a short drive away.
Like so many other temples and tourist destinations in Bali (and everywhere for that fact) this temple has become a bit commercialized. You walk through a market to get to the temple and you walk through another side of the market to get back. Although I'm sure this takes away from the reverence for those who are going to worship, there is something both charming and predictable about it that added to our experience.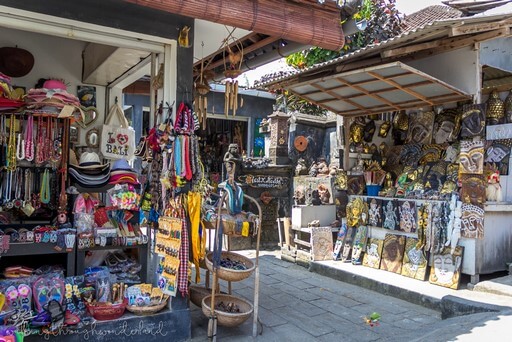 In addition to some good old fashioned shopping, we also encountered some asian palm civets: the animals famous for their poop. That's right, poop. These pretty adorable little guys eat coffee cherries, and when they poop, the farmers collect the half digested berries and turn them into coffee. Sounds gross, tastes fabulous. Kopi Luwak is some of the most expensive coffee in the world.
However, my "Save the World" tendencies kicked in, and as Lorna petted one of the sleepy little guys, I had to fight my desire to free them all. She would have had my back, but since we were afraid we'd be arrested for that, and neither of us felt cut out for an Asian prison, we just decided not to buy any of the coffee out of principle. A few stalls later, I came face to face with who I am sure are the cousins of the bats who hang outside my window every night. I had zero desire to free them. That probably says something about my prejudices toward animals that don't scare me.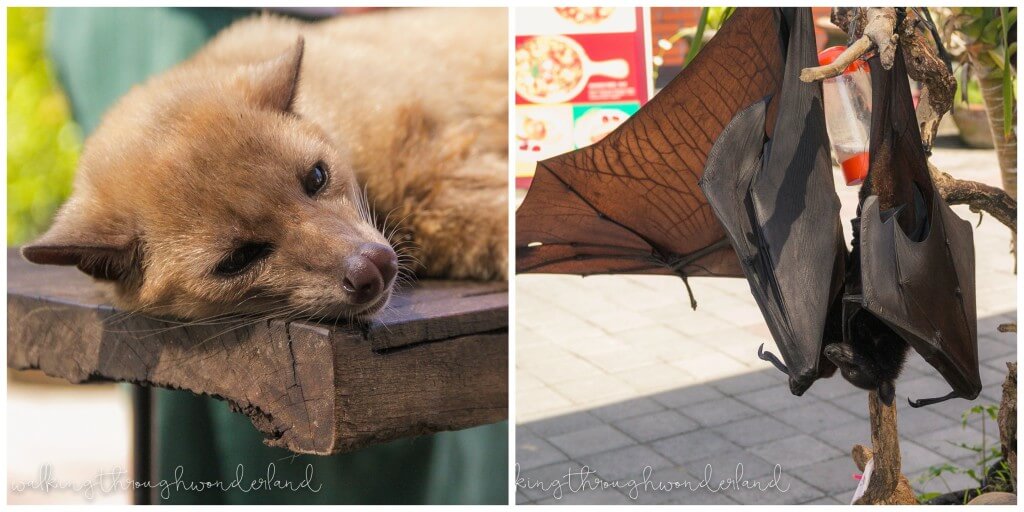 Since I'd refused to buy coffee, I made up for it with elephant pants (naturally), and others in our group bought rolled paintings, small carvings and some of the coolest looking kites I have ever seen.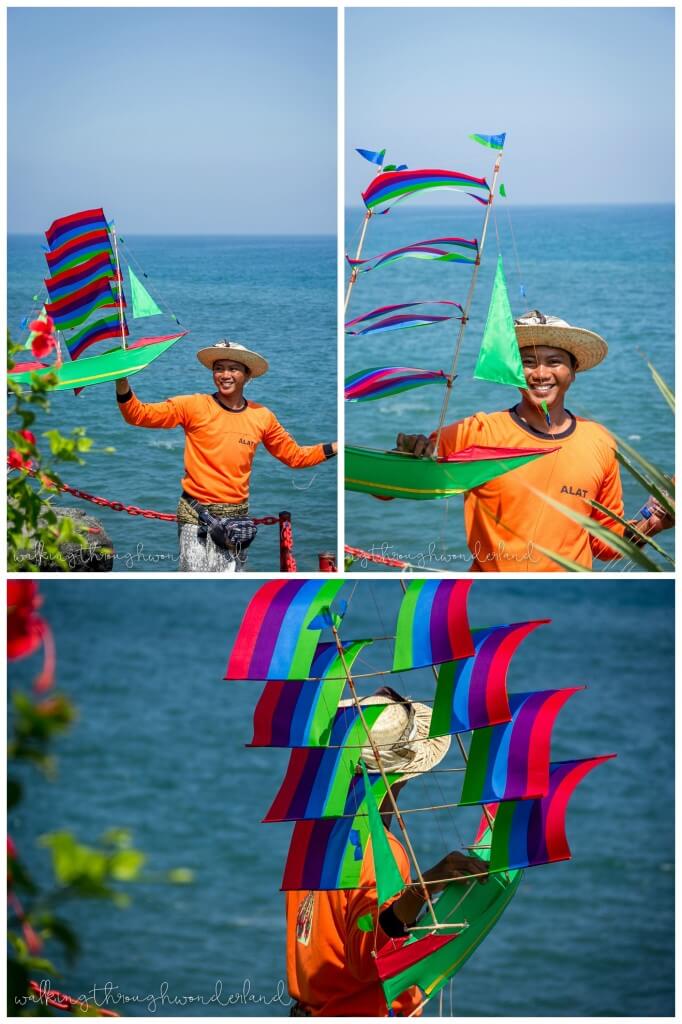 I didn't buy a kite, but I also didn't feel bad taking pictures while my friends did! I mean: those colors, that smile, his showmanship… Am I right?
After walking through the traditional Balinese gates, which separate the market from the temples and park, you can walk to the right to visit Pura Batu Bolong, which is another "temple in the sea" of sorts.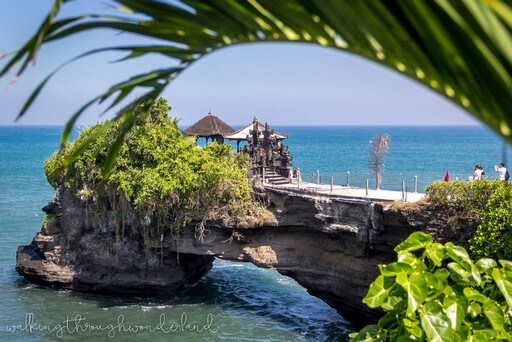 Batu Bolong is the secondary temple in the Tanah Lot park, but its absolutely breathtaking in its own right. You can walk across this land bridge to get great pictures of Batu Bolong as well as beautiful views of Tanah Lot which you will see off to your left, but there is a rope that prevents tourists from going into the temple. This is designated as a holy area, only for those who have come to worship or offer sacrifices.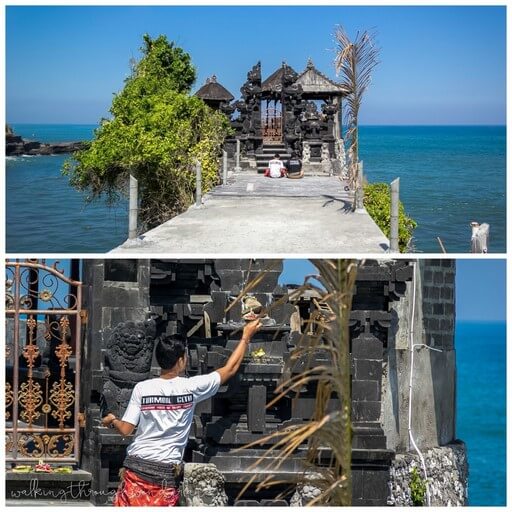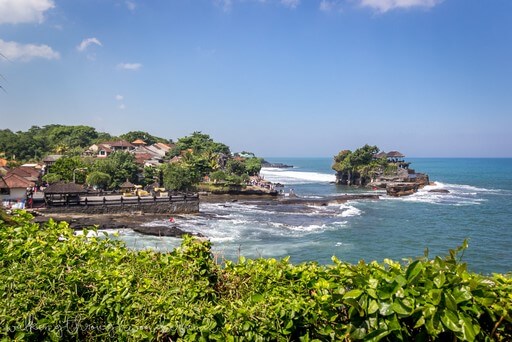 On our way from Batu Bolong to Tanah Lot we noticed girl squealing under the weight of a giant python. There's a great myth about the role that snakes have played in protecting Tanah Lot, and there was just something about that day, that snake, this background and these girls that made it seem like a great idea to pay 50,000 Rupiahs (about 3.75 USD) to play with a snake. And I was right. So. Worth. It.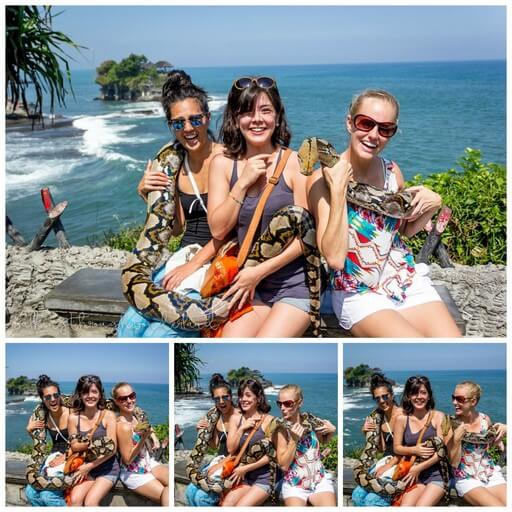 I used to think I was pretty cool when people would stop me to ask if I'd pose in pictures with them. Let me emphasize: I used to. It happened to me once in the several hours we were at Tanah Lot. However, on our walk from Batu Bolong to Tanah Lot (which couldn't have taken more than 15 minutes) the boys probably got asked about a dozen times to pose for pictures with (mostly Chinese) tourists. Turns out natural blonde loses to half-Japanese. Especially half Japanese with hazel eyes. I guess that's the price I pay for hanging out with all these pretty people.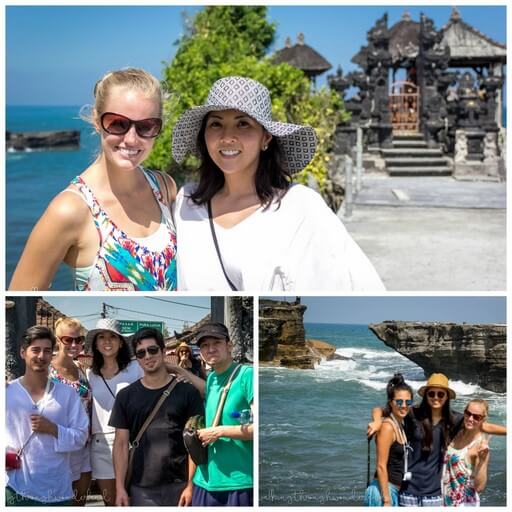 Tanah Lot was gorgeous, as I knew that it would be. I wished I'd brought a tripod and planned to camp out until sunset, but that will have to wait for the next trip. I can picture Dane's excitement now!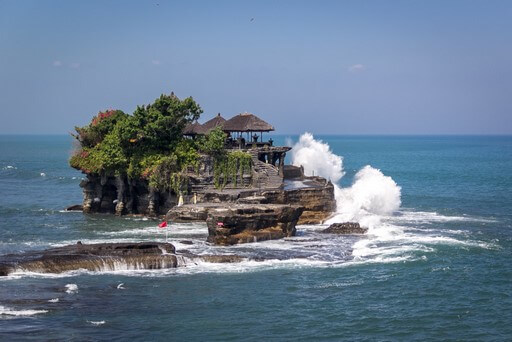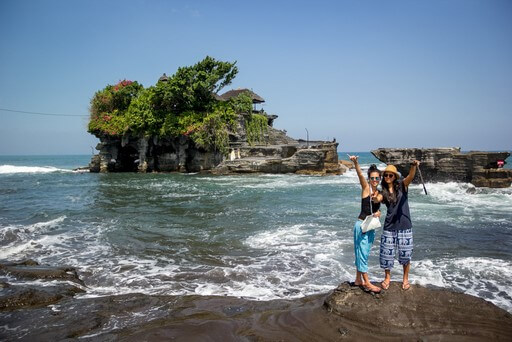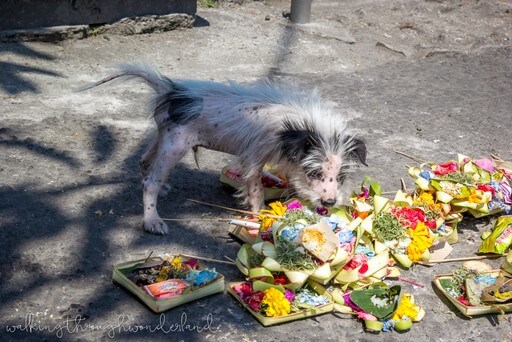 …I'll leave you with this irreverent little thing …